Thoughts on Novel Ecosystems
"Protect biodiversity at all costs." For many of us involved in conservation planning and ecological restoration, this has been our mantra. But with climate change and human population influencing nature in ways we may never fully understand, and at astounding speeds, new ecosystems never before seen are on the rise.
These new, or 'novel' ecosystems include arrays of species not historically native, which potentially may cause a change in ecosystem functions and a loss of native flora and fuana. Do we embrace these novel ecosystems and learn how to adapt to them?  Do we fight them with all of our collective wisdom and might, returning them to a native state? Is that even possible? What about the potential loss of biological diversity may result from these new ecosystems? And finally, what about our ethical responsibility to ensure the survival of all species on Earth, regardless of their value to humankind?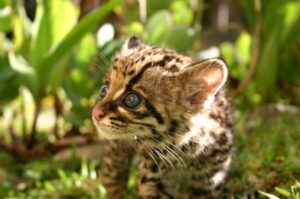 The way scientists and our larger, global society choose to regard and value novel ecosystems will undoubtedly have major policy implications. It will also impact our disciplines and our work in many ways.
Not surprisingly, the topic of novel ecosystems can really stir the pot among ecologists. Rather than stand outside of the kitchen, we invite you to jump right in. If you are angered or inspired by what you read in this issue, let us know by sharing your reactions on our Rhizome blog, our Facebook or LinkedIn page. Or, go the old school route and send an email to the editor (anelson@biohabitats.com)
We were fortunate enough to discuss the topic of novel ecosystems with two people who have become well known pot stirrers when it comes to the way we view non-native species and novel ecosystems. First, we chat with Mark A. Davis, author of the book Invasion Biology (Oxford University Press 2009) and co-author of a controversial essay "Don't judge species on their origins" which appeared in the journal Nature this past spring.
Next, we speak with Emma Marris, author of the book Rambunctious Garden: Saving Nature in a Post-Wild World, (Bloomsbury USA 2011) in which she proposes a radical shift in the way we define nature, and thus in the way we approach conservation and restoration.
If you're wondering whether this topic is truly timely and controversial, you may want to read Living with nature's original sin, an editorial by Michael Duffy which appeared less than two weeks ago in the Sydney Morning Herald. The piece, which mentions both Mark and Emma, provoked this response from Biohabitats' invasive species expert,Kevin Heatley (AKA The Marcellus Madman).
We also share resources to help you further explore the subject of novel ecosystems, and news about the latest Biohabitats projects, places and people.
The topic of novel ecosystems is intertwined with the concept of evolution, and we would be remiss if we did not mention the recent passing of world-renowned evolutionary biologist, Lynn Margulis. Her tireless work supporting the view of organisms as active, self-organizing constructors of their own destiny continues to influence our field today, and we will forever be indebted to her.
Leaf Litter Talks With Mark A. Davis
DeWitt Wallace Professor of Biology, Macalester College
Mark Davis is the DeWitt Wallace Professor and Chair of Biology at Macalester College, Saint Paul, MN, where he has taught since 1981. His teaching and research interests include both plant and animal ecology. For more than twenty years, Mark has conducted research at the Cedar Creek Long Term Ecological Research site in east-central Minnesota, where his invasion research has focused on the invasibility of grasslands. In particular, he has studied how non-native grasses may influence the ability of woody plants to spread into grassland environments.
To date, Mark has written numerous articles and contributed chapters to various publications on the topic of invasion biology. More recently, he completed his own book, Invasion Biology (Oxford University Press, 2009). Deemed "a bombshell of a book," by Scientific American, Invasion Biology has caused quite a stir among ecologists. In it, Mark discusses the history, philosophy and language that have defined and influenced the field of invasion biology. Highly critical of the dichotomous "native vs. alien" embraced by so many ecologists, he poses questions such as, "What if species were not labeled as native and non-native?…Instead, what if ecologists had taken a more quantitative than qualitative perspective, emphasizing a continuum rather than categories, and referring to the new species as 'new species,' or 'recently arrived species,' or 'new residents' to distinguish them from 'longer term residents'? Might researchers have asked different questions?" He then proposes a variety of options for improving what he still believes to be a robust field. This past spring, Mark and others communicated a similar message to a broader audience, with the publication of an essay entitled "Don't judge species on their origins" in the journal Nature (Davis et al 2011).  While some may view him as a maverick, many of his ideas seem to be gaining support within and outside of the field.
We were thrilled to have a chance to chat with Mark to learn more about how he views novel ecosystems, non-native species and the future of invasion biology.
You have been teaching biology for nearly three decades. How did you become interested in invasion biology?
I was a history of science major at Harvard, but I took lots of courses in humanities and in the social sciences. I got a Masters in education at Harvard, and my specialty was human development, so that also involved social science. A couple of years later, however, I felt that my strengths lay more with science, so  I went to graduate school for biology at Dartmouth. I focused on ecology. Then I came to Macalester.
I've always been very self-conscious, as a scholar and a person; always thinking about what I'm saying, why I'm saying it, and why I'm thinking this way. When restoration ecology really began to emerge in the 1990s as a distinct and popular field, it became very obvious to me that it was a very value-based field. There were assumptions being made about what the target ecosystems should be, and they were so obviously culturally-based. For example, in Minnesota in the 1990s, if you were restoring habitat, that meant you were restoring it to the way it was in the mid-1800s, which is when Europeans arrived to settle the area.
An explicit part of restoration ecology in the 1990s-and actually into the 2000s-meant getting rid of non-native species and restoring native species. There were a number of people who saw this arbitrary, non-scientific, ideological dimension to restoration ecology, but most ecologists never did. It just really started to bother me. I remember going to a restoration ecology meeting in the early 2000s and, to be perfectly honest, I was embarrassed by what I was hearing. People were presenting ideas as if they were scientific, when they were clearly culturally value-based opinions, perspectives and frameworks. The speakers didn't seem to recognize or acknowledge that. In my mind, this is very bad science-when practitioners are not conscious of the social context influencing the frameworks, policy decisions, management goals and objectives they present
At this time, I was doing ecological research at the Cedar Creek Long Term Ecological Research site, about 30 miles north of the Twin Cities. My work there was straight data-collecting field experiments. Some of it did involve non-native grasses, but my critique of invasion biology was independent of this research. It really arose from my own observations of what was going on, which I felt was bad science and bad for the field. I was not alone. There were not a lot of us, but there were a number of people who were making the same observations and conclusions. A number of them were outside the field of science. There were some philosophers and sociologists who recognized immediately this kind of cultural value bias that most scientists seemed not to acknowledge or even recognize was happening.
Who were some of these other people?
They included philosopher Mark Sagoff, landscape architect Paul Gobster, historian of science Matt Chew and sociologist Brendon Larson.
The problem is that disciplines are rarely open to criticism coming from outside the field. (I don't view this as a shortcoming of just ecology. It is common throughout academia.) So people like Sagoff and others were dismissed as not knowing what they were talking about because they were 'outside of the group.' But I couldn't be dismissed that way because I was part of the group.
For readers who may be unfamiliar with the history of the field of invasion biology, can you summarize the field's current status, and provide a brief history of how we got here (including how was it influenced by people like Charles Elton, and entities like the Scientific Committee on Problems of the Environment)?
Charles Elton wrote his famous book [The Ecology of Invasions by Animals and Plants] in 1958. In this book, he used lots of incendiary language and military terms [when describing] the movements of species (e.g., "explosions," "invasions," "invaders"). Interestingly, the field of ecology didn't respond in any significant way for almost a quarter of a century. In the early 1980s, a group of ecologists began to become concerned about the continued and accelerated movement of species by people around the world. They organized a number of meetings, some of which were funded by the Scientific Committee on Problems of the Environment (SCOPE), and they really defined the field of invasion biology. They also determined [the field's] key questions and gave it its vocabulary.
I doubt it was a conscious decision, but a choice was made to frame this phenomenon of species being moved around the world as "invasions" and to call species that were being moved from one place to another "invaders." In the 1980s, the term "invader" meant any species that was moved and was not native, not just non-native species that were causing problems. The phenomenon did not have to be framed this way. It could have been framed as "species additions," for example. Species were taken from some parts of the world and added to communities and ecosystems in other parts of the world. The phenomenon could also have been called "global mixing of species," a more neutral characterization that does not embed the phenomenon into this highly value-based language. That language set the tone for decades. It was obvious that non-native species were not desired, as you don't call something an "invader" unless you have a negative opinion about it. Most ecologists and most of the public embraced this notion that we were being "invaded."
People love to hate an enemy. I think we are predisposed to think that way as a result of evolution. If we don't have an enemy, I think humans will create one. The enemies we really don't like are the newcomers. It was so easy to get people to view introduced species negatively. There is great value to a society in having a common enemy because it's a bonding device. Dictators do this all the time. When things get bad in their country, they'll start emphasizing that they are being threatened by an enemy abroad.
So invasion biology thrived, particularly in places like the U.S., Australia and New Zealand. This is ironic because these are countries where the vast majority of people living in them are relative newcomers themselves. (That's a question for someone to answer: Why do so many people who are immigrants themselves hate this different kind of immigrant?) At that time, the field was very black and white. Natives were good. Non-natives were bad. For most managers and people working in the field, there wasn't much distinction between "non-native" and "invasive species." The terms were used interchangeably. Some people still use them interchangeably today. That's one of the big problems.
There are thousands and thousands of species that have recently been introduced, but only a small portion of them have been deemed problematic by society. According to U.S.law [Executive Order 13112, Signed by President Clinton in 1999], the term "invasive species" is supposed to be reserved only for non-native species causing what society has deemed to be "harm". The fact is that an awful lot of people-including professionals-don't always make the distinction. They use the two terms interchangeably. Non-native species as a group are still generally lumped with species that are doing things we don't want them to do.
Beginning around the year 2000, there began to be more frequent criticisms of the field [of invasion biology]. Again, much of this was coming from outside the field from Sagoff, sociologists, and another historian of science, Matthew Chew. The criticism became more common, but we were still a small group. Either we were ignored, or, if we did publish something, immediately in the next issue would be a rebuttal. Frankly, that's still going on. It's a slow process. In this country, it's probably going to take a generation to get away from this ideological perspective that whether a species is desirable or not depends on how long it has been here.
This is a highly emotional topic, which itself is interesting. Why would people who are being criticized for their general dislike of non-native species become so defensive and emotional? To me, that means that there is a much bigger, underlying narrative that is being threatened. It's difficult for people to change very fundamental beliefs. For some, it has a religious-like aspect to it. It does make things very clear: there are good species and bad species. Humans like things to be clear.
To what extent do you think the field of invasion biology has been influenced by nostalgia and by human tendencies to categorize the world around them?
They play a huge part. We are predisposed to think in particular ways. Our human brain has evolved to characterize the world. I don't think anyone who has studied the brain or human behavior would question that. Moreover, most of the people who study this believe that we are not only predisposed to categorize the world, but we are predisposed to do so in a dichotomous way: us vs. them; in vs. out; good vs. bad; immigrant vs. citizen. Anthropologists say that all cultures tend to have these dichotomies, particularly "us vs. them." I think because we are all mortal and our identity and meaning for life is often rooted in the past, humans aren't very good at adapting to change. The world we knew, which was important to us, seems to be getting lost or replaced, and that's a difficult thing for humans to reconcile.
Can you elaborate on the "underlying narrative" about being threatened that you mentioned a moment ago?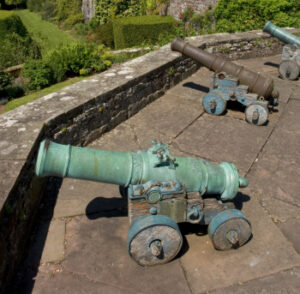 I think this is all part of a defensive human reaction against the very rapid globalization that Earth and all humans are experiencing right now. That includes cultural, political, and biological globalization. Things have changed extremely fast over the past generation or so. The world that those of us who are 40 and older knew growing up doesn't exist anymore-culturally or biologically.
Cultural historians have observed that when things change too rapidly, a very common response is to try to slow things down. There is a feeling that things are getting worse and that the desirable days of the past are being defiled by new ideas, new people, new species. There is a rising sense of insecurity about the future. When things are changing very rapidly, there are often very strong efforts by groups of people to reverse that, to try to push back the new stuff in order to re-establish the beliefs, cultures, or ecosystems of the past. That's fundamentalism. Whether it is religious fundamentalism or ecological fundamentalism, the desire to make things like they were in the past and view agents of change as villains who are somehow polluting what had been so pure in the past, is a fundamentalist view.
What do we know about the amount of resources devoted to battling "invasive species," both here in the U.S. and worldwide?
It is clearly billions and billions of dollars. At the same time, there is no question that some of these species together are causing billions and billions of dollars of harm. The issue is this: to what extent is the money we are spending being directed where there really is harm being produced?
It's the same for native species, though. Every year, billions of dollars are spent trying to control native species.
Why put these species into two groups? We have species that are causing what society deems as problems, and we spend society's resources to try to make them less of a problem. Some of those species are native and some are non-native.
Rather than continuing to allow the "native vs. non-native" dichotomy to guide conservation and restoration management, you urge people to prioritize efforts based on the "level of harm" a non-native species poses-to biodiversity, human health, ecological services and ecology. So how do you define harm?
Harm is in the eye of the beholder. One of my criticisms of the field is that society was never really given the opportunity to decide what was harmful or not. The scientists told society which species were good and which were bad. When scientists communicated to the public and policy makers about this issue of species being moved around, they didn't just come with the information, they came with a value-based agenda already decided. Non-scientists played a minimal role in deciding what, from society's perspective, was harmful. That's something that needs to change. It's not just an issue in invasion biology. I think the same is true in climate science. By no means should scientific findings and discovery be put up for public vote; however, whether these findings or changes should be considered harmful or worth spending money on preventing…that is not something scientists should do by themselves. Those decisions need to be made in a collaborative way with the general citizens.
By "citizens," you obviously mean humans. You say that harm is in the eye of the beholder, but how would your respond to someone who might ask, "Why do humans get to be the beholders? By letting novel ecosystems flourish, you are no longer protecting the rights of all species."
First of all, there's no way anyone can take a non-anthropocentric view. We're humans, we're thinking, and we're the ones making the decisions. Even if you're saying you're doing something for another species, that's still an anthropogenic perspective.  Nature doesn't care. Nature's just out there. Any management is going to be an anthropogenically-based activity, even the decision not to manage.
Valuing diversity is a human, anthropogenic perspective. Nature doesn't care if it's diverse or not. Personally, I love diversity. It's what I teach in my classes, and what I enjoy in my spare time by bird watching and looking at spring flowers. But I don't have this big distinction between whether a species has been here 50 years or over a thousand years.
I have never said that we should not do anything. That is completely not what any of us was saying in our Nature essay (Davis et al 2011). In fact, we were as explicit as possible that we were not saying: "Yeah, just throw up your hands, let all species go wherever they want." Not at all. There is no question that there are many introduced species causing threats to human health, and there are species causing great economic damage to societies. There are also native pathogens that can kill people, and there are native species causing billions of dollars of economic harm.
If we were to take a vote, I think there'd be little disagreement about whether or not human pathogens are harmful. What about this insect that kills hundreds of millions of ash trees? Is that a harmful species or not? I don't think there'd be much disagreement that this is a harmful species and we should try to do something to mitigate the damage and reduce the effect.  But let's say you have species coming in, and a native species might be becoming less abundant. Is that harm or is that change? Again, that's what society has to decide. Invasion biologists have typically presented the decline in the abundance of native species as harm. I don't buy it. If you're working on your own land and using private money, do whatever you like. But if you're using public resources and public monies? Boy, I find it very difficult to [favor] trying to reduce the abundance of species that have come in when their only effect might be changing the relative abundance of other species (not driving them to extinction).
It's all in your point of view. Here inMinnesotain the 90s, [descendants of] Europeans were running the DNR. The Twin Cities area now has big Somali and Hmong populations. What if the Somalis or Hmong were in charge? Species that Europeans think shouldn't be here were here when these other groups arrived. The argument has often been that we need to get rid of non-native species so we can develop a better sense of place?  Well, not to the people who arrived here recently. Those species are part of their sense of place!
Do you think that many who oppose the idea of novel ecosystems are simply not thinking in long enough time scales?
I don't even think it's a time scale phenomenon, because these novel ecosystems are happening very fast. Novel ecosystems do not just consist of a new mixture of species. Novel ecosystems are usually getting double the nitrogen input they were 100 years ago. The climate is changing. Disturbance regimes are different. The new species coming in are just part of it.
If there were to be a novel ecosystem poster, what would be an ideal "poster species?" Can you tell us about one species that you feel has really been falsely vilified in the native vs. non-native paradigm?
It really varies from place to place. Here in theMidwest, you could think of garlic mustard and purple loosestrife. They have been vilified as out-competing the native plants and driving them to extinction. In the 1990s inMinnesota, a great deal of money was spent on eradicating purple loosestrife. Most of that was based on a very basic misunderstanding, particularly with garlic mustard, which is a wildflower in the forest. Scientists saw two things happening at the same time. They saw native species declining in abundance and they saw some species like garlic mustard increasing in abundance. It's a fundamental, junior high school level mistake of assuming cause and effect. Studies that have since been done (not only on garlic mustard and purple loosestrife) have found that in many cases, these new species had very little and sometimes nothing to do with the decline of the native species. The environment was changing in various ways that was not to the benefit of the native species and that's why they were declining, and the non-native plant species were adapting to this changing environment so they moved in. So here, garlic mustard would be a classic.
What was the reaction to your article, "Don't judge species on their origins," which appeared in the journal Nature this summer? How did that reaction differ from reactions to your book Invasion Biology?
Invasion Biology was written for a peer audience. All of the reviews I saw were very favorable. Obviously there were certain people who didn't like the message that was coming out. [Reaction to] the essay was just what I expected. I received emails from colleagues that were very supportive. Some saying, "I wish you would've contacted me. I would've loved to have been associated with the essay."
I got a number of emails from general citizens saying, "Thank you, thank you, thank you for bringing some common sense and rationality to this non-native species issue." Some citizens been really upset with the dominance of this nativism paradigm. When a group wants to characterize something as the enemy, they can vilify it to such an extent people are willing to do almost anything to get rid of it, including spraying chemicals into the environment. A lot of citizens have been very upset with eradication programs, which in their view are doing much more harm than the claimed harm of the species. Because the native/non-native perspective has been so dominant, they've always felt they've been the minority voice. So I have received a lot of positive feedback from peers and the general public.
On the other side, I got an email or two from peers that were almost threatening. It's not surprising, really. The fact is that people, organizations, and companies have a lot invested in the native vs. non-native characterization of nature. For the scientists, this is how their careers have been defined. They're invasion biologists. There are companies out there for whom a big part of their business is spraying to get rid of non-native plants. Some conservation groups have raised lots of money by communicating to their followers what a threat these non-native species are. It's not exactly at the level of the military industrial complex, but there is a lot of momentum out there that isn't going to be stopped easily.
Science writer Emma Marris says there are two questions she is always asked by those who oppose her point of view about nature. One is, "How can you say invasive species are not bad?" The other is, "Although baselines may be arbitrary, and some non-native species may be useful, if you say that out loud, aren't you giving ammunition to the forces of evil?" Did you get any of that kind of reaction?
Oh absolutely. I've been getting that for years. When I criticize the hyperbole, the militaristic language, the black and whiteness, the non-recognition that so many of these non-native species are either benign or doing good things, the most common argument is, "We can't say that! That's going to give ammunition to the other side!" Getting that reaction very much depresses me.
Frankly, I think this is a big problem within the various sciences that deal with the environment. Some scientists seem to be more interested in communicating a particular message than in communicating the whole story. There are efforts to manipulate and massage the message to the public and to policy members. That can get you short term gain, but it almost always backfires in the long run. At some point, the word is going to get out that the scientists have not been telling the whole story. Then, you are threatened with losing your whole legitimacy, which can take decades to regain.
I've always felt that the best approach is to tell the whole story to the public. Massaging the message shouldn't be the role of the scientist. The scientist should collaborate with the public to decide what these findings mean. The public does not like to be told from the experts on high what to value and what not to value.
Do you feel like you heeded your own advice regarding communication when you and your colleagues wrote the essay in Nature?
We did. I'm always very careful to emphasize that there are absolutely some non-native species that are causing great harm, but that's just part of the story. The whole story includes also communicating that nonnatives are just species. Some we're going to like; some we're not going to like; some won't be on our radar.
You discussed the role of the scientist in communication. What about scientists' responsibilities regarding communication?
A scientists' responsibility to the public is to communicate his or her findings. Then, the scientist has a responsibility to collaborate with citizens to determine what should be valued and what should be considered undesirable. Scientists should not tell the public what the social consequences of their findings are and what required social response should be. The public does not like being treated like children. I don't think scientists in the environmental field have done a good job of bringing the broader community into the discussion of what these findings mean in terms of society's values.
In your book, you encourage invasion biology researchers to think of their work in a broader conceptual context. Can you give an example of someone who has done this effectively? If so, has that translated to any community or entity adopting a "level of harm" vs. a "non-native=bad" approach in the management of non-native species or of natural resources in general?
I'd say we're in a period of transition. There's definitely part of the old guard that still holds strongly to this native vs. non-native [viewpoint], but they are now being contested by a growing number of people who think we need to take a much more pragmatic (and scientifically sound) approach where we're not so preoccupied with where a species is from. There are also community groups who are becoming more organized and standing up to oppose traditional eradication efforts of non-native species. This is happening around the country. There are a number of citizen groups in California, for example, that are contesting eradication programs-the amount of chemicals used, or the number of trees cut down-in the name of restoring more native environments.
It's like most things. There is a large group of people that will never be convinced; eventually their message will diminish over time as more and more of them die. This will not be an issue in 2050 because those people are not going to be with us anymore. The people alive and active in 2050 are now growing up in this globalized world. They're not going to be threatened by rapid globalization. That's the only world that they know!
What about more research of novel ecosystems? The authors of the article that appeared in Trends in Ecology & Evolution two summers ago Novel ecosystems: implications for conservation and restoration (Hobbs, Higgs & Harris, 2009) recommend:  "More detailed ongoing examination of novel ecosystems, and how to recognize, quantify and manage them, is required to equip us to deal effectively with the new ecological world order."
In early September, I went to a meeting/workshop in Switzerland dedicated to the topic of "Ecological Novelty." A lot of ecologists are thinking very explicitly about this new perspective that needs to be taken. Richard Hobbs himself, who was actually one of the leaders in restoration ecology, told me he is getting flack from some of his colleagues because he has become more critical of the restoration perspective, advocating that we should possibly even drop the term [restoration]. Just as the choice to use the term "invasion" was unfortunate because it set the field on a particular track, so was choice to use the word "restoration," because it immediately causes you to have the past define the goals.Hobbs is suggesting changing "restoration ecology" to "intervention ecology." That is a neutral term. It doesn't have an implicit agenda, as there is with the words restoration ecology and invasion biology. Values were being cloaked in pseudo-scientific terminology with the usage of those terms.
Emma Marris believes we should view nature as the living background to human lives. Would you agree?
I agree with Emma on just about everything. I guess I would say we need to view nature as constantly changing, and that there is no prescribed way that nature is supposed to be. There is no such thing as a healthy ecosystem or an unhealthy ecosystem. That's another example of cloaking values in pseudo-scientific language. An ecosystem is just an ecosystem. It's not an evolutionary entity. When someone refers to a "healthy ecosystem," what they're really saying is, "That's the way I want the ecosystem to be." That's fine, but that's how we should state it. We shouldn't pretend that we're doctors making ecosystems "healthy" again. Ecosystems don't care what they are.
Nature doesn't have a direction, function or purpose. Humans decide that. It's up to us to decide what we want nature to be like.
What does the future look like for your field? What are you working on? What are your students excited about?
The field of invasion biology isn't going to exist in several decades. A couple of months ago, when I was flying back from the Switzerland meeting, I was reading a newspaper and it was quoting an urban sociologist on his views of some of the findings of the 2010 census. Some were remarkable. For example, something like one in every seven committed relationships consists of people from different cultures or ethnic groups. Also, in the last 20 years, the number of Hispanic people that have moved into the country is equal to the current population ofVenezuela. [The urban sociologist] said that in 2050, people are going to look back and wonder what all this talk and concern was about diversity and immigration.  That's just going to be the world then. When you fill out forms, you're not going to be asked to check your ethnic background because it's going to be meaningless then because everything will be so mixed. It's the same thing with respect to species. This native vs. non-native notion is not going to hold up. Our biota will be such a mixture of long term and recently arrived species, and for the people who grew up with this mixture, it's going to seem ridiculous to continue to characterize some species as native and some as not.
I view the concept of invasion biology as a 20th century concept or enterprise, which is in the process of losing its meaning and will continue to do so in the coming decades.
Do you see growing acceptance of idea of novel ecosystems among your students?
Most of the students come in with the native/non-native idea. That's been the dominant perspective they've grown up with in theUS, and they've drunk the Kool Aid. After spending a class or two with me, though, they recognize the cultural dimension to that perspective, and they begin to take a much less ideological view of species.
Leaf Litter Talks With Emma Marris
Emma Marris is freelance writer who covers the environment, evolution, energy, agriculture, food, language, books and film. Her work has appeared in Conservation, Wired, Nature Medicine, OnEarth Magazine, and Nature, where she worked as a staffer for several years.
Published earlier this year, Emma's first book, Rambunctious Garden: Saving Nature in a Post Wild-World, is already generating buzz-and not just among ecologists.
In the book, Emma proposes a radical shift in the way we define nature, and thus in the way we approach conservation. Rather than cling to what she deems an antiquated notion of nature as pristine wilderness, she encourages us to embrace a new vision of nature-one that includes novel ecosystems. According to Emma, this paradigm shift has already begun, and it will change the future of conservation. After all, she argues, "as humans change every centimeter of Earth, our strategies for saving nature must change as well.
Emma arrived at this conclusion based on her experience reporting on conservation and ecology for nearly a decade and embarking on such adventures as Dutch safaris with Nazi-bred cattle, treks deep into "totally non-native, totally wild" jungles of Hawaii, close encounters with European bison, and a kayak tour through the hidden river at the heart of Seattle.
Emma is currently writing an undergraduate textbook on environmental science. She holds a Master's in Science Writing from the Johns Hopkins University and a firm belief that our planet is a strange, beautiful and totally humanized place.
Where do you think invasive species and novel ecosystems fall on the radar screens of mainstream Americans?
I tend to break the American public into two groups. One is the green-interested laypeople. They are hyper aware of exotic species, but the concept of novel ecosystems has not really broadened out to that audience yet.
As for the non-green public, I think there is at least a peripheral awareness of things like kudzu and zebra mussels, but there is zero percent chance they've heard of novel ecosystems.
Do you think awareness is any higher in other places around the world?
My guess is that as far as novel ecosystems as a concept, with that "brand" name attached to it, probably no. There's a chance that it's slightly better known in Australia, in part because Richard Hobbs, one of the biggest champions of novel ecosystems, is an Australian researcher. But I'd guess that even in Australia it's a fairly new concept. Invasive species, however, are hugely understood in Australia (probably more so than here), because they are so much a part of every day life in dealing with the environment there.
In places like Europe, I don't think people care as much [about non-native species and novel ecosystems], because they don't have the same obsession with pristineness and purity that the Americo-Australian-Pacific Island group does.
In your book Rambunctious Garden, you propose a new way of thinking about nature, and thus conservation. Before we go deeply into this new vision, I think it's important to talk about the past: the evolution of the conservation movement and the way people regard native/non-native species and the idea of novel ecosystems. Tell me about some of the common misperceptions regarding some of America's iconic figures in conservation, such as Henry David Thoreau, Ralph Waldo Emerson and John Muir.
The chapter about the history of these ideas was by far the most difficult for me to write. As any historian will tell you, history is complex, contradictory and multi-faceted. I had a lot of simplistic ideas going into the research. I thought that people like John Muir and Teddy Roosevelt-the 'grandfathers' of conservation-would all be in the mode of worshipping pristine wilderness and not wanting any human activity in the wilderness. But it's more complicated than that.
The original transcendentalists, Emerson and Thoreau, almost predate that obsession with nature devoid of humans. They talk a lot about wild places, but also about pastoral landscapes like orchards and commons. Those human-managed places help one transcend place and time just as effectively as wild spaces. So there wasn't this insistence [on their part][you can take out brackets if you like] on places unchanged by humanity.
I expected John Muir to be a total purist in this regard. In his writings, he says that the only way to appreciate nature is to go alone into the wilderness with no baggage. Yet he thought it was important that roads to national parks be built because he was very interested in getting people out to experience the parks. He felt that certain human uses on these landscapes were okay while others weren't. It was okay to build a cabin and maybe do some small scale mining and deforestation for your own use, but it wasn't okay to run sheep in the Sierras. He had a much more nuanced view than we sometimes remember.
My sense is that the pinnacle of demand for an untouched and human-free nature actually came in the 1970s and 1980s with people like Edward Abbey and Dave Foreman. (Dave Foreman doesn't agree with me. He thinks that his focus on wilderness doesn't require it to be empty of people and that the term "wilderness" was partly used as an effective policy lever to get areas protected.)
It's a lot more complicated than one would like when trying to write a snappy chapter about the history of the idea of pristine wilderness. The end result of all of this has been the creation of this pervasive, very deeply held notion that nature is "places with no people in them," and if you change nature with the tip of your finger, it's no longer nature.
The creation of Yellowstone National Park in 1872 is regarded as a conservation milestone, yet you are very critical of the Yellowstone model for conservation. You acknowledge the power of parks and protected as a "valuable weapon in our arsenal" yet you caution, "…even good weapons can misfire, causing collateral damage and casualties by friendly fire." How so?
Yellowstone is a fantastic place, and I'm really glad that we have it. I still think that protected areas are great, and we certainly need them for goals such as large carnivore conservation. I think most people would agree, however, that the Yellowstone model has had collateral damage. Over the decades, there have been a lot of people kicked off their land so that it could be made into a pristine park with no people in it. That is an idea getting in the way of compassion and, in a lot of senses, common sense. As Mark Dowie points out in his book Conservation Refugees, we chose certain places to make into parks because they were in very good shape. It doesn't make sense to kick off the people who were keeping them in good shape. These people were much more effective stewards of their own land than we had been of ours.
My main beef with theYellowstonemodel is that it's so powerful that we lose the ability to see other options. For conservationists, making huge parks is clearly not the only approach. But for a lot of regular people, that's what they think of when they think of conservation and nature. So if they don't have access to a big national park, they feel that they are not capable of interacting with nature and they stay inside and watch TV. That's a huge tragedy in my opinion.
It seems as though the whole idea of conservation didn't really come about in the U.S. until the mid 1800s, when settlers were safe, comfortable and prosperous to have the luxury of appreciating nature. (As I learned from Mark Davis' book Invasion Biology, this was also when the first comments about the negative impacts of invasive species were noted.) We're currently in the midst of an interesting time in American history. Do you think our economic situation will impact the way Americans regard nature?
The answer is, "I don't know." In their book Break Through: From the Death of Environmentalism to the Politics of Possibility Michael Shellenberger and Ted Nordhaus' propose that although most Americans are now safe from, say, starving to death, they are still insecure about their positions economically and socially, and that takes all their focus away from 'leisure and luxury' things like the conservation ethic. I can't judge whether they are right or wrong, but that's certainly an interesting starting point for discussion.
In my experience, conservation is very much a rich man's sport. In my conversations with people, I have observed that people just don't care about conservation until they reach a certain level of prosperity. It's also cultural. Parents teach their kids about this stuff. That said, unless things get really bad and people are in bread lines or getting eaten by wolves and bears, I don't think we'll go back to the pre-1800s view of nature as the howling wilderness that needs to be tamed. I think people are generally indoctrinated in grade school to think of nature as a pleasant thing. But I do think people stop caring so much when they have more immediate concerns.
What can you tell us about the influences of ecologist Frederick Clements and Ariel Lugo (and his paper in the journal Ecological Monographs) on the field of conservation and the emergence of the idea of "novel ecosystems?"  
Clements, who was active a fairly long time ago, came up with this beautiful idea about how ecosystems were like organisms, and that they went through predictable succession after disturbance. So after a fire or a storm, they'd sort of be reset to zero, and then they'd move elegantly and predictably back to their climax vegetation. For every climate, you could say, "this is what the climax vegetation should be."
Even at the time Clements was proposing this idea, it wasn't universally accepted. There were other factions who thought that ecosystems were not so much super organisms but rather a bunch of plants and animals hanging out in the same place. But Clements' idea was so compelling and so beautiful that it wormed its way into the hearts of the conservation and ecology communities. Policies, nature writing, and the way we have talked about nature in the last 85 years have been influenced by this notion of a set climax vegetation; of every place having a perfectly balanced, correct state.
Then Lugo comes along. (I wouldn't say that Lugois the 'anti-Clements.' Clements' contemporary, Henry Gleason, who referred to ecosystems as 'near-accidental groupings' is regarded that way.) Lugo's big breakthrough was in the 1970s. His big epiphany was that former tree plantations in Puerto Rico were more productive than in native forests. They made more biomass out of sunlight. Many times, when ecologists are judging ecosystems (which sounds weird. We might think ecologists should just be describing, not judging ecosystems) they are often categorized by functions, such as productivity. Others include carbon storage, soil creation, erosion prevention, etc. There was this notion that a native, intact ecosystem would do better on every measure. This philosophy was so entrenched that I believe there are occasions where changes to ecosystems that caused them to be more productive were described as degradation because it was a move away from the native system.
Lugo discovered that these sort of scruffy systems that were filled with weedy, exotic species were actually kicking ass compared to the native forest. They were very dense and making lots of plants out of the sunlight. When he tried to submit a journal article describing this, he met a huge amount of cultural resistance because of the pre-accepted notion that native ecosystems are better at everything. Lugo is charming and kind, yet very tenacious. He knew he was on to something big, so he dug his heels in, and he's been studying these 'novel ecosystems' ever since. Based on his studies, he believes that they are not just rubbish. They are producing all these functions that ecologists like to measure. In many cases, they're actually paving the way for the return for native plants by, for example, creating a shade canopy beneath which the native plants can grow. That has been his life's work. He went through a period where people were very averse to his idea, and now people are flocking to him. He is getting a lot of attention for his ideas as the novel ecosystems paradigm heats up. I'm happy for him. He is still very active in the novel ecosystems community. He is actually doing a lot of urban work now.
Would you say, then, that the 1970s was when these differing views on non-native species and the ecosystems they affect began to diverge?
That's a good question, and one that a historian of science, like Matthew Chew, would probably love to sink his teeth into. Lugo's first paper was submitted in the late 1970s, but it didn't get published until the early 1990s. In my understanding of the history of this, I'd say that the blowback against the culture of warring against invasive species has been pretty recent. I'm sure there have been people saying, "Hold on. We're going a bit overboard," before that, but as far as things showing up on a regular basis, I believe that has really been happening only in the last few years.
The way people regard native and non-native species certainly impacts conservation efforts. Given the low level of awareness among the general public about invasive species and novel ecosystems, and given the possibility that conservation might become less of a public concern as people become more economically insecure, do you worry about the impact of these diverging viewpoints on the power of the conservation movement?
I always get asked two questions. "How can you say invasive species are not bad? Look at species X, Y & Z!" This question is usually asked by people who are super passionate and have spent huge amounts of time ripping out, poisoning or hacking at plant X. The important caveat for those people is that just because I'm saying we should evaluate every species on its own merit based on the goals at hand doesn't always mean we're always going to be welcoming. There will be cases when goals will conflict with this new arrival or this old arrival that's still hanging around, and we'll be reaching for the herbicide just as quickly! It's just that we switch first from a mode of "shoot first and ask questions later" to a mode of asking questions and evaluating first.
The second most common question I'm asked is, "It may be that baselines are arbitrary, and it may be that some exotic species are useful in certain cases, but if you say it out loud, aren't you going to give ammunition to the forces of evil and development? They're going to be able to say, 'Hey, there's no one, true, correct state for this place, so let's just build a huge mall.'"
What I'm hearing in that question is, "the information in your book is true, but it is dangerous and we should suppress it." That seems to me like a very, very bad idea. What happens when intellectuals suppress ideas and don't tell them to the public because they're worried what the public will do to them? Well, the public finds out, the public is really pissed off about being lied to, and all of the trust that conservation scientists may have engendered over the years goes "poof." We think that people are distrustful of climate scientists. Wait until they find out that conservationists and restorationists have been hiding the fact that, say, 1491 isn't necessarily the holy baseline we should be returning do. That would be a disaster.
These are frightening ideas in some respects, because we are removing a very stable value system and replacing it with one that is much more open-ended and requires consensus, discussion and the democratic process to figure out our goals rather than just asserting that historical fidelity is the one true thing. So it's definitely scary, but we can't hide from it. We can't run from the truth. We have to operate as best we can based on what we know to be empirically true.
So you have very passionate people on both sides of this issue, yet as we discussed earlier, the general public is largely uninformed about this stuff. Do you worry that this 'infighting' takes time and energy away from real conservation action?
You point out a real concern. If we, meaning the broad community of people who care a lot about nature, are all squabbling among ourselves, are we going to be neglecting and confusing the public? I think the answer is probably a little bit. But I don't see any way around it.
If you just decide that the discussion isn't worth having because it diverts resources then you end up sticking with the old paradigm of trying to get support for conservation goals by scaring and depressing the hell out of the public by telling them that climate change is going to destroy the planet as we know it, and that unless something looks like Yellowstone, the planet is just ruined forever. These kinds of narratives have not proven successful in rallying people and getting them excited about conservation. They have proven very successful in getting people to change the channel and watch some reality TV show.
This conversation is necessary even if it diverts attention away from outreach for a few years. We have to have it, because in the end, we have a much more optimistic and compelling vision to offer the public, which is, "Hey, let's roll up our sleeves, make a bunch of nature, and make the world a better place. Let's increase biodiversity and expand the range of species we love." It's a message of "let's make more," rather than "let's get out the pitchforks and protect what is diminishing with our last breath."
When you mentioned the two questions you are always asked, I anticipated that you'd say one of them was, "By letting invasive species and novel ecosystems flourish aren't you giving up on saving and protecting biological diversity and all species' rights to live and evolve?"
I do get that question, because in some cases there is a very real tradeoff. We are faced with these kinds of decisions. In my opinion, making decisions and arranging management plans to avoid extinctions is generally a good way to proceed. If some new species is threatening the continued existence of some other species, then that new species is becoming problematic and needs to be bashed back. That's my own personal take. But my vision in the book is that these decisions will be made by those who have a stake in the piece of land, the species in the area, etc.
I think biodiversity is a good and compelling goal. I think it's a better goal than historical fidelity, and that's sort of the root of my argument. In some cases, saving a species means beating back an invader. In those cases by all means, get out the machetes. In other cases, it might mean moving that species to a new range, thereby creating an invader. In that case, I say fire up the trucks, get the cages, and let's move them. Basically, I don't care about native and invasive; I care about biodiversity much more.
I suppose there will potentially be situations where you might choose some other value over biodiversity. A community desperately in need of water might choose water purification over a species, for example. That's a difficult question, because personally, I tend to feel that extinctions are morally wrong. But not everyone feels that way.
In 2008, you visited Bialowieza Primeval Forest, located on the border of Belarus and Poland and touted as a temperate forest "untouched by humans." What did you learn about so-called pristine natural areas from that visit?
Bialowieza was a beautiful place. The researchers who work there will admit to you within the first few minutes of talking with them that it is not a pristine forest in any sense. It is, however, marketed to tourists that way. The English language tourist materials in Poland describe it as the Bialowieza "Primeval" Forest, which certainly implies a certain level of unchangedness.
Bialowieza is used as a baseline for ecological studies. Graduate students from all over Europe make pilgrimages there to see what Europe looked like before man came changed every square inch it. Yet the more you dig into the ecological history of the place, the more you see all the management that has been going on in the forest for hundreds of years. It has been managed mostly for game for royal, aristocratic owners. Predators were shot and game was managed; people were smelting iron and raising bees. Right now they have European bison, which are among the last, free-roaming bison inEurope. But they haven't been there continuously. By the 1920s, they were all shot out by hunters. They were reintroduced in the 1950s, and the progenitors of some of those populations actually came from Nazi zoos. Bialowieza is a very humanized place. People have been taking care of it and looking after it for hundreds of years. The only thing we haven't done is cut down the trees.
On the one hand, it is an incredibly special place. It feels like a fairy tale in there. On the other hand, it's a human place. The lesson is: that's our world. Our world can feel very wild and seem very natural, and it is…as long as your definition of natural doesn't preclude all human influence. If it does, you're out of luck. Everything is like Bialowieza. Every landscape is humanized.
Acknowledging that ecosystems are always changing, and like it or not, human  beings are part of the earth, would you say that many who oppose the idea of novel ecosystems are simply not thinking in long enough time scales?
That's definitely part of it. Ecologists tend to think about different baselines in different places on the planet. In North America and Australia, they're pegged to European arrival. Certainly that was a time when things changed, but they changed from one humanized state to another humanized state.
Ecologists may think about 1770, 1491, 1850, etc., but most people tend to think of their own childhood as the correct, historical baseline for ecosystems. Humans have difficulty thinking beyond the timescale of a single human lifetime. When we get into paleoecology and geological timescales, it's difficult for us to put the changes we're seeing now in the perspective of the last hundred thousand years.
I'm not saying that all ecosystem change is equally good and that every novel ecosystem should be allowed to do what it wants without any direction. I don't think anyone argues that. But the idea that they are aberrations, that they are horrible, new things no one has seen before, is incorrect. Things move around a lot. We call them "novel ecosystems" because they're new for us, and in many cases, they involve species meeting each other for the first time. But the ecosystems that preceded them were novel, too. Those were novel for a couple hundred years, and there was something else before that. Things just don't stay the same that long.
You say, "if what one values is not any existing species or ecosystem per se but the process of evolution, then novel ecosystems are worth protecting." But some would argue that by protecting novel ecosystems (and non-native species), you are expediting evolution. How would you respond?
I think that when a lot of restorationists and ecologists talk about novel ecosystems, they see them from the perspective of making the best of a bad situation or figuring out what you can do with them. They're very interested in using the tools of restoration to guide them to helpful, useful, diverse states that are not necessarily historical.
There is a subset of ecologists who are in favor of – in some places – standing back completely and letting these novel ecosystems do their own thing. That is because everywhere else on Earth, we are directing evolution. Take Yellowstone, for example, where whitebark pines are on the decline. Park managers don't want the species to leave the park because they are on the list of things that were in the park in 1872. They have geneticists actively breeding whitebark pines that are resistant to the beetles that are attacking them. So evolution in Yellowstone is being constrained and directed by the intensive management to keep it to its historical baseline.
In novel ecosystems like those I describe on Hawaii [e.g., a non-native mango forest described in Rambunctious Garden as "an example of a flourishing novel ecosystem…a proper exotic jungle"] we brought the parties together, but now they're running off in their own direction, and it's totally undirected by humans. They're not cornfields; they're not heavily managed parks. They are kind of the only wild places left on Earth, these feral, weedy places that have self-assembled and doing their own thing.  Maybe it's the romantic in me, but I see value in that.
Actually, it's not just romantic. I really think that as climate changes and land use patterns all over the globe change, these ecosystems are going to figure out a stable and productive way to live in the future. My guess is that they will do a much better job at that than we would if we were going to design stable ecosystems for the future on a computer. It's like these guys have come together and they're thriving, and we're going to wrestle them all back to their home countries and not let them adapt to what we've done to the earth. That seems counterintuitive to me. This is nature adapting.
As you admit, "novel ecosystems are headed off in unknown directions." I think most ecologist would also admit that we don't know everything about every ecosystem. How would you respond if someone asked, "Wouldn't it be better to apply the precautionary principle, and not allow an introduced species unless we are absolutely sure that it will not harm other species?"
That is a very savvy response and a good question. I realize this seems like Frankenstein stuff. We are going off into the unknown and who knows what will happen. But we are going off into the unknown everywhere on the planet. It's every place, because of climate change, large scale land use changes and different chemical regimes. We've changed the game everywhere. The idea that we can stop change any place is a fiction now. Given that, our options are to try to stop the environment from changing in response to changed conditions and hold it to history, or we can let the environment change and see where it goes. Both are viable options, and my guess is that the future will be a mix. In some places, we'll be holding to the past, hoping that by keeping the species that were together historically and have a long track record of working together, they'll remain stable in the future. Another strategy is looking to see where these novel ecosystems go and where they thrive and don't thrive. It's an experiment, but the thing is, they are both experiments. There is no control anymore.
You say that we need a gestalt switch that enables us to see nature in a new and different way, and that without this, conservation efforts can only result in "little islands like the past" or "de facto zoos."  How do you see nature and how did you come to see it this way?
I think kids start out seeing the backyard, the strip of grass in a parking lot, and the invaded drainage ditch behind the suburban cul-de-sac as nature. Then, they are taught by grown ups that these spaces aren't good enough, and that real nature is inside parks.
For me, it was a return to the view of nature that I held as a child. Partially, it came from going out with ecologists to sites that I expected to look like those places you see in Disney nature documentaries that didn't. We'd be out in some protected park, and there would be roads, fence posts and beer cans. Certainly there are places on Earth where you can go and become totally lost, where there is no sign of man and no cell phone reception, but those places are increasingly difficult and expensive to access. I realized that those places are not all that counts. And if they are, that's pretty sad. I believe all this other stuff counts, too.
Here's a great example. In my city of Columbia, Missouri, there is a little stretch of land that I pass with the stroller on my way to the park. It's in between the road and a horse paddock. It's a little, six feet by 50 feet ravine with water bubbling through it, where nobody has mowed or cut down trees. (This is where I filmed my book trailer.) It's the kind of place I'm in love with because it's nature that nobody sees. I passed it yesterday on the way to the park with my husband and daughter and we saw a Tufted Titmouse, cardinals, blue jays, Black-capped Chickadees, Downy Woodpeckers, and a few robins-all of these species in this little place. They were all eating who knows how many species of bugs, berries and seeds from plants, many of which were horticultural plants that had escaped people's gardens. It's incredibly diverse and it's nature, and it's just a ditch and nobody looks at it. That's the paradigm case for me.
When you start to realize that, your backyard can be nature. The median on the highway can be nature. Farms can have higher biodiversity values so they can start counting as nature, too. Nature is all around us, but it's all improvable.
This reminds me of something I read in your book. You write that when you visited Hawaii with graduate student Joe Mascaro, he said of his early field experience in ecology, "You walk for hours through the trashy stuff to get to your site, and you don't study the trash….we need to study the trash."
Yes. Many of your readers will probably recall finding certain landscapes beautiful when they were uneducated, but when they learned that these landscapes were dominated by exotics, they learned to see ugliness.
As you say in the book, "layering goals and managing landscapes with an eye toward the future" is the cutting edge of conservation, but "some…just aren't there yet." Why not?
Part of that is because of this notion that there was a one, perfect, pristine, pre-human state for every place is so beautiful. I totally agree that it's an idea of poetic beauty. It's also so clear and simple: you put things back the way they were and the problem is solved. It's easy, it makes sense and it appeals to our cultural sense of the Garden of Eden. It is a lot harder to look at a place and say, "Where do we want this go? Let's get together and do some scenario planning and figure out what are objectives are." It's just not as poetic. It's more bureaucratic, to be honest.
I also think that it's hard for people to change. People were brought up in an environmental movement that worships wilderness, and now there's not much wilderness and the wilderness we have is not very wild. People can mourn or they can jump onto this new way of thinking. I think there are some people who are so used to mourning they're not ready to become optimistic.
Let's get back to this new vision of nature. You say we need a gestalt switch that will enable us to see nature "as the living background to human lives." If we can do this, you say, "…we may be able to win." How do you define "win?"
Winning is this: we figure out what our goals are, and then we achieve them. If our goals are to reduce extinctions to a certain rate, protect species X, make sure that everybody has fresh water to drink, and reduce our reliance on fossil fuels, and we achieve those goals, then we win.
I see a winning future as a future in which there is a lot of diversity and a lot of nature, children know the names of lots of plants and animals, farms have plants and animals on them, backyards have plants and animals on them, and nature is integrated into our lives.
Some might argue that seeing nature as the "living background to human lives" is anthropocentric and therefore unfair to other species. How would you respond to that?
This is where my pragmatism really comes through. You can propose that the human population should be less than the population of bears, for example, but it's not going to happen. To me, it's irresponsible to spend all of your energy fighting for an outcome that is not going to come, like massive voluntary population reduction. Given that a woman has a right to have children if she wants them (just as she has the right not to have them if she doesn't want them) there are going to be billions of people on this planet, so how are we going to make room for everyone?
So maybe my view is anthropocentric, and ultimately this is an ethical question. But as a pragmatist, I want to see stuff happen and improve. Even if I had a deeply held view that humans are less or equally worthy as other species, I'm not going to poison water supplies to reduce the human population.
In the book, you impose reality (budgets, politics & time) on this vision, and stress the need to make choices. You recommend a menu of seven goals from which people managing land should choose to achieve success in conservation. Can you share some thoughts about them (For the benefit of our readers, I will list the goals.)
Protect the rights of other species
Protect charismatic megafauna
Slow the rate of extinctions
Protect genetic diversity
Define and defend biodiversity
Maximize ecosystem services
Protect the spiritual and aesthetic experience of nature
I'm a big fan of the goal to "protect genetic diversity," because then you aren't just stamp collecting species, you're actually looking at population and variation within population. To me, genetic diversity is the real bedrock of the diversity we are trying to protect.
Other goals involve beauty and aesthetic values. Others actually involve historical fidelity. We shouldn't forget that there are some places that are going to be managed to a historical baseline because that's what we want at that place. Certain historical and national parks, for example, may be managed that way for educational purposes. Protection of charismatic megafauna is a goal that is often operationally happening. People may manage their preserve specifically for elephants or tigers. I'm less of a fan of that because, as I said, my interests are at the genetic level. I'm sort of a dweeb about all diversity, not just the sexy diversity.
For actual managers on the ground, the goals you end up with will be uber-specific. For example, "We want the water temperature to be X degrees at the outflow," or "We want X sediment load or X amount of carbon sequestration." Those kinds of goals will be quantitative by the end of the planning process and I think they already are in a lot of places.
What I still struggle with, and what I don't have an easy answer for is the question, "What is the perfect process to come up with your list of goals?" Obviously it will be site-specific and it will require a lot of stakeholder meetings and scenario planning exercises. There is very bureaucratic work involved in this.
At the end of your book, you summarize you advice: "give up romantic notions of a stable Eden, be honest about goals and costs, keep land from mindless development, and try just about everything." Most Leaf Litter readers are engaged in ecological restoration, conservation planning or regenerative design. What do you see as their in achieving the vision you propose?
Your readers, and people like urban planners, have the power to help guide what happens to big chunks of land. I suggest that if your management plan is cued to a date in the history books, ask what you hope to achieve by cuing to history. Is it biodiversity? Beauty? Recreational value? Ecosystem services of one kind or another? Then reorient towards your actual goal. Using history as a proxy for your goal isn't necessarily going to be the most effective way of moving forward. Say you're managing a piece of land to be the way it was at a certain previous date so that it will filter water for a watershed. If water filtration is your main goal, you could probably stop pulling out some of those invasives. Let's say it's a biodiversity question. Then which of the invasives are threatening biodiversity and which are just hanging out?
A lot of these ideas sound very radical, but when you talk to people who are managing lands, they are already making these kinds of calculations because nobody has the money to achieve the pristine vision. People may talk about putting everything back the way it was, but few people have the resources to do that.
I also suggest being more open and honest. The Nature Conservancy web site has [numerous] usages of the word "pristine" in their marketing material. But if you talk to the scientists who work for The Nature Conservancy, they obviously don't think that any of their sites are pristine. So there is a disconnect between the way that people are operating and the way that people are talking to public, and I think that's going to bite us in the ass if we're not careful.
Resources
Bridgewater, P., Higgs, E.S., Hobbs, R.J. and Jackson, S.T. (2011) Engaging with novel ecosystems. Frontiers in Ecology and the Environment 9(8):423-423.
Davis, M.A. 2009. Invasion Biology.OxfordUniversity Press.Oxford,UK,
Hobbs, R.J., Arico S, Aronson J, Baron JS, Bridgewater P, Cramer VA, Epstein PR, Ewell JJ, Klink CA, Lugo AE, Norton D, Ojima D, Richardson DM, Sanderson EW, Valladares F, Vila M, Zamora R, and Zobel M (2006) Novel ecosystems: theoretical and management aspects of the new ecological world order. Global Ecology and Biogeography, 15, 1-7.
Hobbs, R.J., Higgs, E and Harris, J.A. (2009) Novel ecosystems: implications for conservation and restoration. Trends in Ecology and Evolution. 24 (11):599-605.
Hobbs, R.J. and Richardson, D.M. (2011) Invasion ecology and restoration ecology: Parallel evolution in two fields of endeavour. Pp 61-69 in Fifty Years of Invasion Ecology: The Legacy of Charles Elton, edited by D.M. Richardson. Blackwell, Oxford. ISBN13: 978-1-4443-3585-9
Lugo, A.E. (2004) The outcome of alien tree invasions in Puerto Rico. Frontiers in Ecology and The Environment, 2, 265-273.
Marris, E. 2011. Rambunctious Garden: Saving Nature in a Post-Wild World. BloosmburyUSA.
Mascaro, J., et al. 2008. Limited native plant regeneration in novel, exotic-dominated forests onHawai'i.ForestEcology and Management. 256(4):593–606
Christopher P. Quine, Jonathan W. Humphrey. (2010) Plantations of exotic tree species in Britain: irrelevant for biodiversity or novel habitat for native species?. Biodiversity and Conservation 19:5, 1503-1512
Timothy R. Seastedt, Richard J Hobbs, and Katharine N Suding. 2008. Management of novel ecosystems: are novel approaches required? Frontiers in Ecology and the Environment 6: 547–553.
U.S. Federal laws pertaining to non-native species http://www.invasivespeciesinfo.gov/laws/publiclaws.shtml
On Line Articles/Editorials
Living with nature's original sin (Sydney Morning Herald, December 10, 2011)
Biohabitats Projects, Places & People
Projects
Railroad Right-of-Way To Transform Into "Green Boulevard"

A six-mile stretch of Allegheny Riverfront in the City of Pittsburghis in the early stages of an exciting transformation. The Urban Redevelopment Authority of Pittsburgh envisions this corridor, once a right-of-way for freight trains, as a "Green Boulevard' that will reconnect Pittsburghers with the Allegheny and improve the River's ecological health. The Allegheny Green Boulevard Plan, now in progress, will determine public access, open space programming, neighborhood design, and multimodal transportation options. Working with Sasaski Associates, Biohabitats is currently developing a 'living infrastructure toolbox' that can be used to construct a green/living infrastructure that will serve as the site's foundation, enhance its ecology and manage its stormwater.  We are also developing the open space master plan for the six-mile ribbon of riverfront. Residents and stakeholders have played a critical role in the project since early visioning work was conducted in 2010. A public forum, held last month to share the results of a feasibility study, drew a packed house! Forum participants were able to view each project component and share their input in a variety of ways. We're thrilled to be involved in this project and in Pittsburgh's efforts to become a more sustainable city.
Take Me To The River!
Pittsburgh isn't the onlyPennsylvaniacity revitalizing its historically industrial waterfront. Last month, elected officials and representatives from the City of Philadelphia raised shovels alongside members of the Delaware River City Corporation to officially break ground for the creation of Lardner's Point Park. The event marked the beginning of what will be a dramatic transformation of industrial North Delaware Riverfront into an ecologically rich and sustainable greenway park. We are proud to have the design for a park along the greenway corridor and trail network that will ultimately connect the site with future parks. The park design incorporates many habitat enhancement and restoration components, including meadow creation, riparian woodland plantings, wetland enhancement and creation, and invasive species management. Site drainage is designed to encourage retention and filtration of stormwater. The waterfront portion of the park will be protected and enhanced by a 'living shoreline' where native riparian and marsh plants provide stabilization, habitat and localized water quality improvement. We were thrilled to see so many people turn out for the groundbreaking and we look forward to celebrating more milestones as this exciting urban waterfront revitalization project comes to life.
Environmental Justice & Water Quality Link Explicitly Addressed
In 2002, the City and County of Baltimore formalized their joint commitment to addressing problems in their shared watersheds by signing the Baltimore Watershed Agreement. Following the renewal of the agreement in 2006, Biohabitats helped both entities craft the Phase I Action Plan to establish goals and high-priority, short-term actions.  To begin helping the Baltimore County Department of the Environment and Sustainability address the link between water quality and environmental justice, we prepared a white paper summarizing the best available research on the topic and identifying indicators used by leading researchers to assess and show this relationship. Informed by that research, we then developed a methodology to identify priority at-risk environmental justice communities in the County related to water quality issues.  We created a GIS model to explore relationships between environmental justice and watershed health, in which relevant indicators were grouped into social and demographic indicators, major human health indicators, major watershed health indicators, and minor watershed health indicators. A report of our findings is now available on the County's web site. These findings, which tell us where there are communities at risk of bearing an unequal burden from environmental hazards, and where there are underserved communities with limited access to green space and good health, will now help inform the County's small watershed action plans.
Natural Systems At Edmonton Valley Zoo
Nestled on the banks of Alberta Canada's North Saskatchewan River, the Edmonton Valley Zoo is known for the intimate and engaging animal experiences it offers visitors. Soon, thanks to the work of our subsidiary, Natural Systems International (NSI), it will also be known for its use of biological systems to treat and re-circulate water discharged from some of its new exhibits. At the pinniped exhibit, future home to sea lions, seals and other fin-footed friends, a settling and equalization tank and constructed wetlands will capture, treat, and recycle saltwater back wash that would otherwise be wasted to the sewer. Beyond treating 615 gallons water per day, other challenges presented by this saltwater system were the selection of non-corrosive equipment and appropriate non-coastal, arctic plant species. Not far from the pinniped exhibit is the zoo's unique "Wander" project, which features two freshwater trout ponds connected by a stream, a simulated beaver dam and wetlands, which will also benefit from the use of natural systems to treat and recycle water. The exhibit's proposed Life Support System, designed by Ted Maranda and Associates, is based upon basic mechanical systems which provide turn-over of the ponds, recirculation through the stream, filtration of solids, and disinfection using ozone. A series of biologically-based systems designed by NSI will complement these mechanical systems, recovering filter backwash water that would otherwise be wasted to the sanitary sewer and providing wetlands filtration strips within the ponds.  The biological systems help reduce nutrients, provide surface area for the growth of beneficial pond microorganisms and filter solids.  Designed as wetland edge filters and backwash recovery 'beaver' wetlands, the aesthetically pleasing systems will also inform and educate visitors. We applaud the Edmonton Valley Zoo's efforts to minimize the use of potable water and the loss of backwash water to the sewer system while demonstrating ecologically based systems for water management!
Fort Collins No Longer In The Pits
Among the 43 natural sites managed by the City of Fort Collins Natural Areas Program is the McMurray Natural Area, a popular spot among anglers, birdwatchers and hikers along the Cache La PoudreRiver. Mining operations at the site, which includes two former gravel ponds, had altered the hydrologic connection between the Cache La Poudreand its riparian area and floodplain.
Our Biohabitats Southern Rocky Mountain Bioregion office has been very busy with a design/build restoration project aimed at re-establishing this connection, diversifying wetland habitat and expanding the width of a cottonwood forest.
Construction and planting of the first phase of the project, which involved excavating and grading the steep banks around one of the ponds and using the material to create wetland and riparian zones, was completed earlier this year. We have just begun design of the second phase of the project, which involves removing the embankment along the river to reconnect the floodplain and creating more wetland and vegetation zones in the second pond. Once this phase is constructed next year, the entire project will create over four acres of wetland, five acres of cottonwood floodplain, and stabilize 1500 linear feet of eroding bank along the Cache La PoudreRiver.
Two Degraded Streams Now Restored In Popular D.C. Park
Rock Creek Park, a favorite spot amongWashington,DC bikers, hikers, birders, runners and skaters, is natural oasis amidst a highly urbanized landscape. Administered by the U.S. National Park Service, this popular park contains many degraded streams. Fortunately, we recently completed construction on the restoration of two of them – Milkhouse Run and Bingham Run. Working alongside Underwood & Associates on both of these design/build projects for the District Department of the Environment, we applied a regenerative stormwater conveyance approach, which raises the channel bed to reconnect it with its floodplains and riparian wetlands. In addition to stabilizing the stream system, this approach slows down the flow of stormwater runoff and optimizes its conversion to groundwater. We're delighted to report that even after the fall's very heavy rains, both streams are stable and functioning as designed.
Wise Wastewater Management In Mojave Desert
When the U.S. Fish & Wildlife Service (FWS) began a project to expand its interpretive and educational experience for visitors to the Desert National Wildlife Refuge, it sought to provide wastewater management that was sensitive to the unique setting. Located about 20 miles north of Las Vegas, Nevada, the Corn Creek Field Station provides primary access to the Refuge, an expanse of 1.5 million acres of Mojave Desert. This location is the center of a unique riparian and wetland ecosystem for the Mojave Desertthat is fed by several deep aquifer springs. Native Americans, who were attracted to the area's lush plant and animal resources called Corn Creek home for at least 5,000 years. By late 2012, the site will include a new, 16,000 square-foot visitor's center and administrative facility. Designed by the architectural firm Lucchesi Galati, the new center is intended as an example of sustainable and appropriate construction techniques for this oasis in the desert.  It will include a natural wastewater treatment system designed by Biohabitats subsidiary, NSI. The system, whose major components include constructed wetlands and an intermittent sand filter, will be built as a learning landscape, providing educational opportunities for people in theLas Vegas area to learn about and respect this dynamic environment.
Talk About Water Quality & Public Health
In late October, more than 30 Baltimore-area health researchers, water quality experts, community NGOs and representatives from municipal government came together to discuss the links between water quality and public health. Hosted by Baltimore Cityand County as a result of their joint agreement to protect their shared watersheds, this roundtable discussion was a new and powerful step toward addressing the issue of bacteria in Baltimore's watersheds. Engaging in honest dialogue about the intersection of public health and water quality, participants set the stage for a more informed and coordinated effort to share data and form policy that will improve the health of the water and people of the Baltimore region. 
Places
Next month, Paul Kovalcikand Kevin Grieserfrom our Great Lakes Bioregion office will head to the Northeast Ohio Regional Parks Conference, where they will present a fascinating case study. Attendees will learn about a defensible assessment and resource allocation protocol that has been used to respond to the ecological threats posed by invasive species.
Those of you in the Mid-Atlantic region may want to mark your calendars for March 23-24. That is the date of the 2012 SER Mid-Atlantic Conference. This year's event, Restoration on the Edge, will be held at Brooklyn College inNew York.
People
Meet Samantha Clark
How many people do you know who have delineated wetlands in the jungles ofGuamand played for the Chicago Youth Symphony? Allow us to introduce Samantha Clark, who recently joined Biohabitats Southern Rocky Mountain Bioregion office. Though she once aspired to a career in music, the woods ultimately prevailed over the woodwinds, and Sam applied her passion to ecology. Since earning her B.A. in Biology from Lawrence University, she has spent more than 20 years delineating and restoring wetlands. Her versatility as a musician (clarinet, tenor sax and viola!) is matched by her resourcefulness as an ecologist. She is already applying her expertise in wetland science and botany to Biohabitats projects. With her educational background in coral reef ecology and limnology, she is likely to play a role in many projects beyond the Rockies. And that's music to our ears!
Assisted Migration
Water resources engineer Jennifer Zielinski, who formerly worked out of our Great Lakes  bioregion office, has moved to the Chesapeake Bay Bioregion office.
Ecological landscape designer Nicole Sternrecently headed west and is now working out of the Santa Fe office of Biohabitats subsidiary NSI.
Professional Milestones
In the last issue of Leaf Litter, we informed you that Biohabitats president Keith Bowerswas elevated to the American Society of Landscape Architects' prestigious Council of Fellows. Apparently autumn was an equally busy season for professional development.
Senior water resources specialist Doug Streakerfrom our Chesapeake/Delaware Bays Bioregion, is now a P.E. inDelaware,Washington,DC,Virginia, and Pennsylvania.
Congratulations to public health liaison and technical editor Amelia Greiner, who, after years of grueling work and dedication, earned her PhD in public health from Johns Hopkins Bloomberg School of Public Health. Way to go, Dr. Greiner!
The Landscape Architecture Registration Exam (LARE) is the North American standard set of exams that one must pass to become a fully licensed landscape architect. Congratulations to Nicole Stern and Kevin Grieser, who recently passed the three multiple choice sections of the LARE. Nicole and Kevin expect to receive the results of the remaining two graphic sections of the exam soon, so stay tuned!
Kudos to water resources specialist and Southern Rocky Mountain Bioregion LeaderClaudia Brownefor completing her Soil Food Web master consulting certification training.
Landscape architectMichael Spinain our Hudson River Bioregion office received his Methodology for Delineating Wetlands Certification fromRutgers.
Glossary
Ecosystem Services: Ecosystems have measurable emergent properties, such as productivity, diversity, stability. A subset of these properties can be considered 'useful' in some way to human standard of living. This subset has been terms 'ecosystem services'. The phrase is commonly used to help quantify the economic benefits of conserving biodiversity. (British Ecological Society)
Invasive species: organisms (usually transported by humans) which successfully establish themselves in, and then overcome, otherwise intact, pre-existing native ecosystems. (United Nations System-Wide Earthwatch)
Megafauna: a term used by archaeologists and paleontologist to refer to large-bodied mammals, that is, any mammal weighing more than 100 pounds (45 kilograms) (Dictionary of Archaeology)
Precautionary Principle: states that if an action or policy has a suspected risk of causing harm to the public or the environment, in the absence of scientific consensus that the action or policy is harmful, the burden of proof that it is not harmful falls on those taking the action. In some legal systems, as in the law of the European Union, the application of the precautionary principle has been made a statutory requirement. (Wikipedia)