Hometown:
I'm from Columbia, Maryland, located 20 miles southwest of Baltimore, 25 miles northeast of Washington, D.C., and 30 miles northwest of Annapolis. The community lies in the Piedmont region of Maryland, with its eastern edge at the fall line. A planned community created by developer James W. Rouse in the 1960s, Columbia began as an idea that a city could enhance its residents' quality of life. Rouse saw the new community in terms of human values rather than merely economics and engineering. It was intended to eliminate the inconveniences of then-current subdivision design and eliminate racial, religious, and class segregation. Rouse also believed that "there should be a strong infusion of nature throughout a network of towns; that the people should be able to feel the spaces of nature as part of their everyday life." As a result, over 4700 acres have been set aside for parks, playgrounds, and natural areas interlaced by over 80 miles of pathways.
Professional expertise:
I suppose office operations management. I've been a Professional Administrator for over 20 years, having established varied experience in Office Operations, Purchasing and Procurement, Human Resources, People, and Project Management.  I hold a B.S. in Psychology, but as life should have it, administration is where I've built a career.
Favorite read:
I don't know if I have a favorite book. I'm primarily drawn to self-help and motivational books. One of my favorites is Have A Great Day by Norman Vincent Peale, the author of The Power of Positive Thinking. It's intended to be a medicine chest of healthy thinking — a compilation of positive daily thoughts.  I can turn to almost any page and read a passage that will resonate with me. For anyone interested in this category, I recommend Paulo Coelho's The Alchemist, Jack Canfield's The Success Principles, and Scott Blum's Waiting for Autumn.
What is your go-to for relieving stress?
I'm creative at heart. I love making and designing things. Anything from art pieces, card making, painting, crafting, t-shirts, DIYing, event planning, baking, balloon art. You name it, I can probably do it, or I'll figure out how to. Usually, however, my go-to is card making, painting, or creating a design to heat press onto a t-shirt using my Cricut.  My "LAB"/Craft Room/Home Office is where all the magic happens.
Last show you binged watched?
The Walking Dead Seasons 9 & 10. I got into the fandom a few years ago and stopped watching after too many of my favorite characters died off. However, I had to find out what was happening in the lives of the remaining characters, so I recently started watching again. I MISS RICK!!! (Crying face emoji x4 )
Childhood ambition:
An actor, entertainer. I completed a few projects in the art form but eventually, fearing failure and a future as a "starving artist." decided to go in a different direction  When I was a very young, I performed in the Wizard of Oz as the Wicked Witch. I still have a stellar cackle if I do say myself.
Surprising tidbit:
When I first entered college, I majored in theatrical and fine arts. That's before I quickly switched my major to Psychology in fear of becoming a "starving artist." During that time, I did some extra work in movies and television. One of the projects was a Chris Rock film called Head of State. You can catch a glimpse of me during a bar scene when he's giving a speech. But blink too fast, and you'll miss it.
Favorite thing to do when not working:
Spend time with my family and friends; travel with my fiancé.
Do you have a role model? 
My public figure role model is former First Lady Michelle Obama. I am inspired by her upbringing, educational background, journey to becoming FLOTUS, humanitarian endeavors, and the way she carries herself. My personal role model is my grandmother. My mother passed away when I was 14, and my grandmother has been with me most of my life. She exemplified a great deal of strength, faith, and family, which she nurtured in me. And she was a true monarch that brought and kept our family together.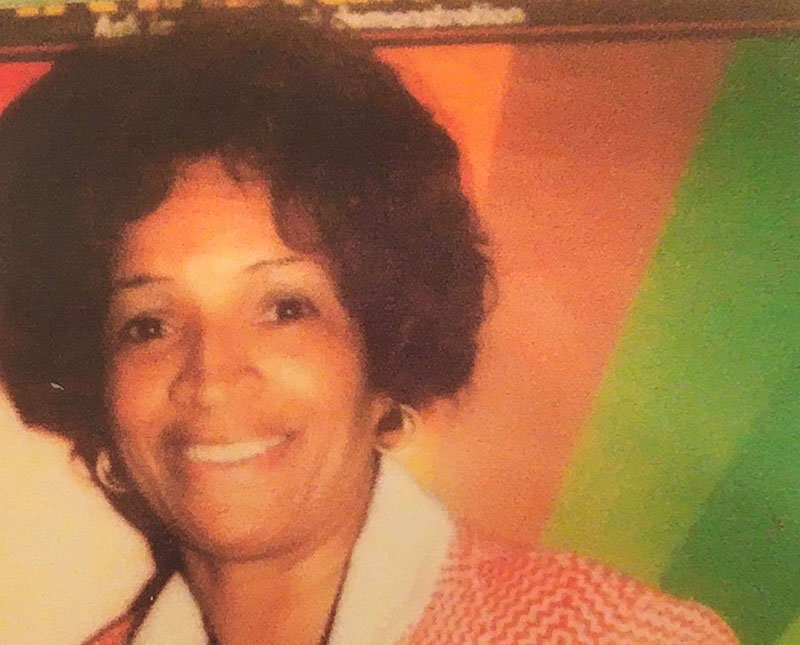 Favorite thing to do in nature:
Drink wine in the woods (ha, ha!). There is actually a "Wine in the Woods" event held in my hometown of Columbia, Maryland. All the local Maryland wineries attend, along with local vendors. You taste and purchase local wines, enjoy live music, and eat local food. As much fun as I've had at that event over the years, what I really enjoy is walking in nature. I find it therapeutic. It gives me a great sense of gratitude and time to think.
Volunteer work:
Sadly, I have not done any volunteer work since 2019, when I was a cheerleading coach for the Howard County Terps, group ages 5-6. I conducted cheer practice and coached the girls on the sidelines during games and the competition season.
Best Biohabitats moment so far:
I love meeting new people. Every time I do, it feels great. Everyone that I've had the pleasure to meet so far has taken time out of their day to personally stop by my desk and say hello. I greatly appreciate all the warm welcomes.