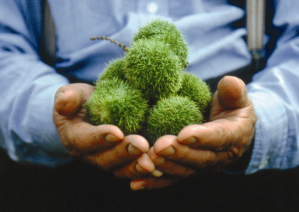 Many of us tend to associate this time of year with feasting and abundance. Whether we're sitting at a table with loved ones, grazing alongside colleagues at an office party buffet, or secretly snacking sweets solo, even the most socially and environmentally conscious among us may find ourselves eating with reckless abandon.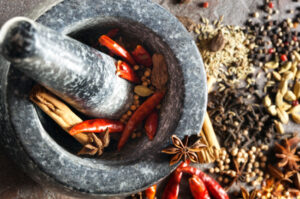 This year, Leaf Litter encourages you to take some time to think about foods that are not so abundant. Though this may be a time of highly piled plates, hundreds of plants and animals in North America that once served as traditional food sources are disappearing. If they go, gone too are the stories, recipes, and customs that have linked people to place for centuries, as well as the traditional ecological knowledge associated with these resources.
As people involved in ecological restoration, conservation planning and regenerative design, we work to protect and enhance biodiversity every day. And most of us are well aware of the benefits–to our bodies, consciousness, and world–of eating food made of locally, organically and sustainably produced ingredients. But could the connection between food and our work be even stronger? By integrating the restoration of endangered, place-based food species in our work, could we help rescue and regenerate traditional ecological knowledge, cultural connections, health and economic prosperity while we restore ecosystems?
Dr. Gary Nabhan says yes. We had a chance to speak to this celebrated writer, ecologist, ethnobotanist and founder of the Renewing America's Food Traditions (RAFT) Alliance, about this new way of thinking about ecological restoration.
In this issue, we journey to the tiny town of Tenakee Springs, Alaska, where the protection of local food sources is not just important for ecology and culture, it's downright necessary for human survival.
We share our discovery that one of the simplest (and most enjoyable) ways anyone can help protect local, native food sources is to host a "Slow Food" dinner. Renewing place-based foods and human connections.
We'll share loads of links and resources, and we'll update you on the latest news at Biohabitats.
Don't let this be a one-way conversation! Let us know what you think about biocultural and ecogastronomic restoration on our blog, Rhizome, or on our Facebook page.
So put down that fork for a moment and explore the topic of biocultural and ecogastronomic restoration!