Whether he's at work in Biohabitats' Northeast Highlands & Coastal Bioregion office, or at play, this Connecticut native knows how to stay active and have fun. Learn more about Josh Wilson.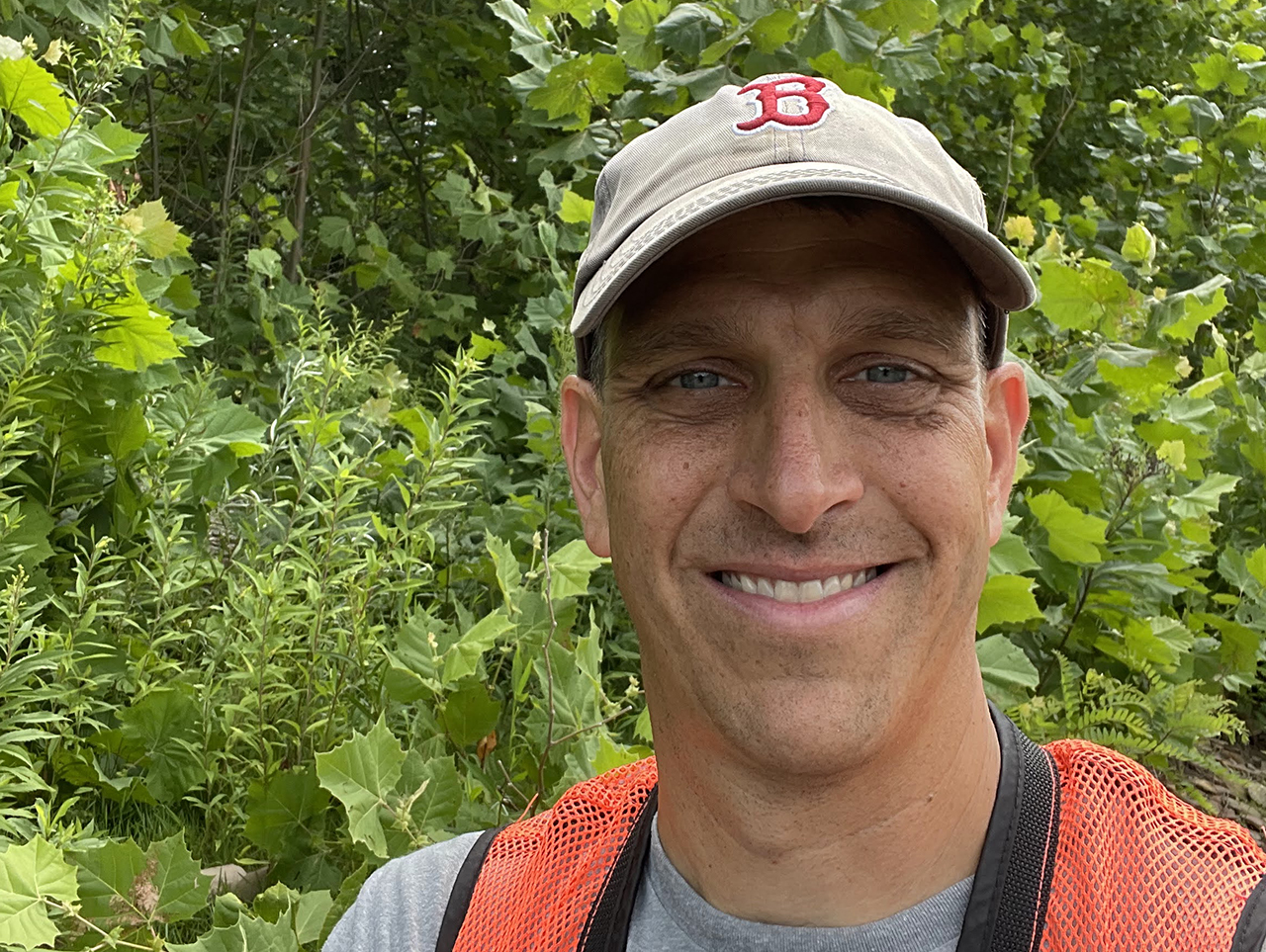 Favorite ecosystem:
Brackish tidal marshes are one of my favorite ecosystems. They appear simple but are quite complex ecosystems. They exist at the transition of upland and wetland, freshwater and saltwater, dry and saturated – and many of these conditions change daily (or even twice daily).
Childhood career ambition:
Scientist.
Favorite thing to do when not working:
Cycling (mountain, cyclocross, gravel), hiking, sailing, skiing, sudoku, crosswords, baking, attending Red Sox games, and just spending time with my wife and kids
Favorite film:
Blues Brothers. In high school my friends and I memorized the entire movie.
Music that instantly puts Josh in a good mood:
Any mid to up-tempo music that has a solid horn section does it for me. It doesn't matter what the genre is; it could be R&B, funk, blues, jazz, rock, ska or country.
Pets:
I have one dog named Perriwinkle (Perri).  She is a miniature Ausiedoodle and is named for the town in Maine where she was born – Perry. She is a velcro dog, never being too far from me or my wife, loves belly rubs, and is a great trail dog (hiking and biking).
Memorable experience in nature:
I was doing a forest inventory in Granby, Connecticut one early summer. These were 10m x 10m plots in the middle of the McLean Game Refuge. As I stood in one plot, documenting tree species and sizes, I heard leaves crunching: footsteps of something approaching. I stood still and saw a black bear about the size of a Newfoundland padding across the forest. It passed within 50 feet of me without a glance and continued on its way. I heard more footsteps and as I turned toward them, I saw a second black bear—momma, and twice the size—was heading towards me. She lumbered along and came within 20 feet of me. At that point I couldn't tell if I was excited to be so close to this beautiful animal or scared because I realized I had a PB&J in the back pocket of my field vest.  Regardless, I made a loud coughing sound and a "hey bear."  Her cadence slowed momentarily, and with a casual glance, she resumed her previous pace, apparently indifferent to the presence of me and my PB&J.
Favorite food:
I LOVE ICE CREAM! I love to make it and I love to eat it. My devotion to this delectable dairy dessert has even manifested itself as an Ice Cream Trail Map for Connecticut!