Hometown:
Athens, GA
What drew Hanna to Biohabitats:
In my hometown, there is a historic landmark known as "The Tree that Owns Itself." In the 1830s, the owner of the land on which the tree stood deeded the tree ownership of itself and all land within 8 feet of its trunk.
The plaque beneath the tree reads:
FOR AND IN CONSIDERATION
OF THE GREAT LOVE I BEAR
THIS TREE AND THE GREAT DESIRE
I HAVE FOR ITS PROTECTION
FOR ALL TIME, I CONVEY ENTIRE
POSSESSION OF ITSELF AND
ALL LAND WITHIN EIGHT FEET
OF THE TREE ON ALL SIDES
– WILLIAM H. JACKSON (c. 1832)
The Tree that Owns Itself is, to me, a striking acknowledgment of nature's intrinsic value, which is something that I believe should be extended to all of the natural world. When I found Biohabitats, it became instantly clear that these values aligned with their incredible project work and passionate employees. To work at Biohabitats means to work towards restoring the Earth with respect, compassion, and an ecocentric approach, and this is exactly the kind of work that I want to do.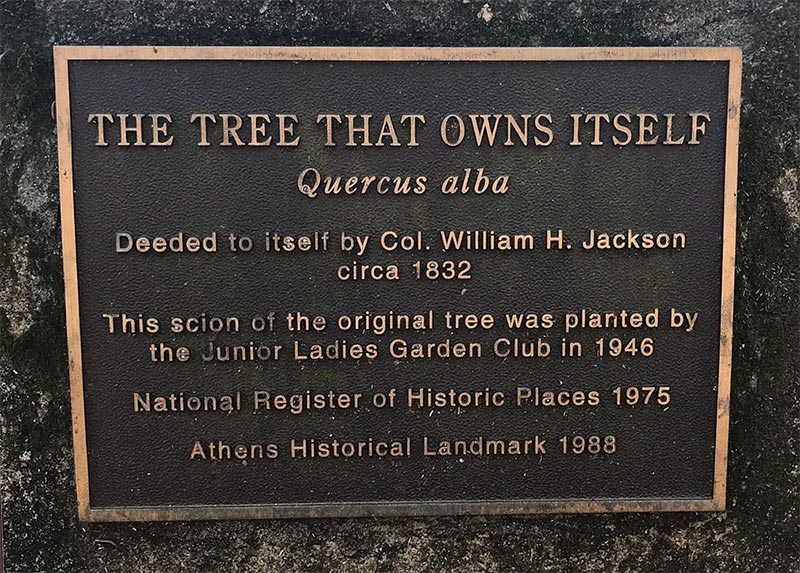 Professional area of expertise: 
Currently, my professional area of expertise is in Geographic Information Systems (GIS) and Environmental Science. In undergrad, I conducted research using GIS to study global patterns of species hybridizations, which ultimately cemented my interest in pursuing a career in GIS. My degree in Environmental Science and Policy Studies, coupled with my immersive experiences in sustainability and biodiversity abroad, cultivated my passion for protecting the Earth's natural environment.
Favorite thing to do when she's not working:
I'm sure it will come as no surprise that I love spending my free time outdoors! I've been going on camping and hiking trips since I was little, and these are still two of my favorite ways to get outside.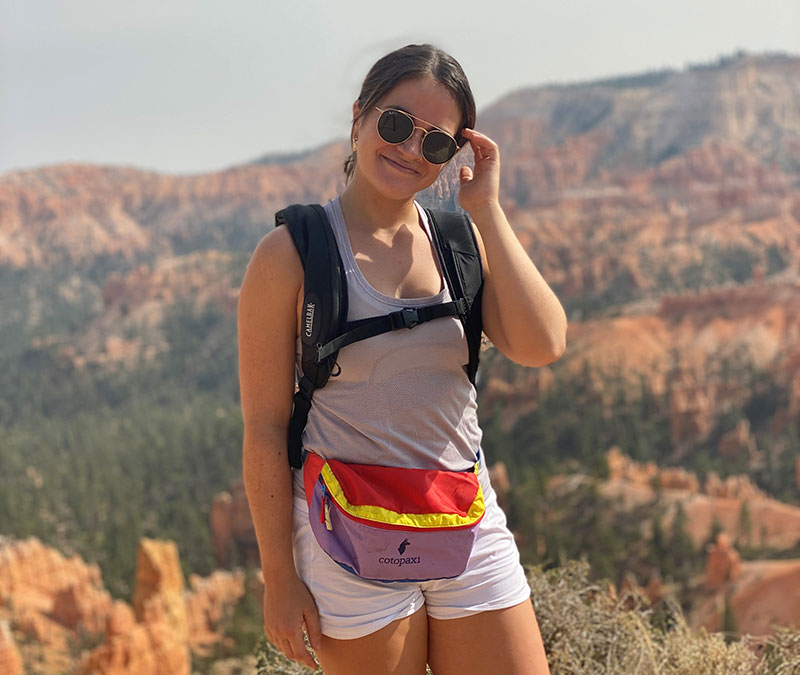 Favorite Book:
This changes weekly for me! I am currently loving all things Wendell Berry. He was one of my grandpa's favorites. I highly recommend The Peace of Wild Things.
When she knew she wanted to do environmental work:
I have always been passionate about environmental work (especially growing up in the age of a climate change awakening), but I think my trip to New Zealand in 2017 switched this lifelong passion to a purpose. Through the School for Field Studies, I was lucky enough to stay with an indigenous Māori family and tour their land, learn about their healing practices using only what's found in nature, and witness firsthand their affinity and respect for the natural world.
New Zealand has set the bar high in acknowledging indigenous culture as a central piece of the nation's identity, and with this, the country reveres its indigenous land as well. Seeing and feeling this deep connection between people and nature was when I was certain I wanted to pursue a career that strived towards healing the Earth at all levels (socially and environmentally), and I am so grateful to have found a job where this is possible!
Interesting tidbit:
I grew up with at least six dogs in my household at all times! At one point, there were eight dogs and three chickens under Harper care. It is a dream of mine to live on a farm with lots of rescue dogs and cows in the future!
Role Model
Greta Thunberg