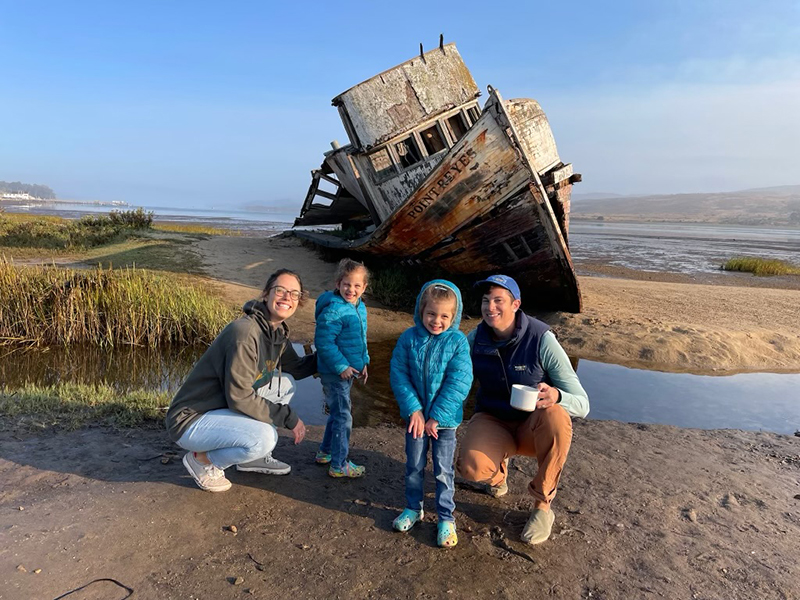 Favorite animal and ecosystem:
Great Blue Heron. Maybe not the rarest of birds, but to me they are beautiful and wild in an almost prehistoric way, graceful, patient and adaptable. Favorite habitat is probably a tie between northeastern hardwood forests and CA salt marshes.
Favorite thing to do when not working:
I have lots of favorites; gardening, hiking, paddling and hanging with my littles.
Role model:
Rachel Carson – total trailblazer for women in science!
Childhood career ambition:
An "explorer."  I think I imagined myself a female Indiana Jones meets Rachel Carson?  Ziplines and caves were definitely involved.
Music that instantly puts Rachel in a good mood:
James Brown
Rachel is originally from:
Meadville, PA
Special talent:
I LOVE to cook and especially love to experiment with new foods and interesting combinations.
Most memorable experience in nature:
Banf and Jasper National Parks in B.C. was one of the most stunning nature-inspired trips we have taken.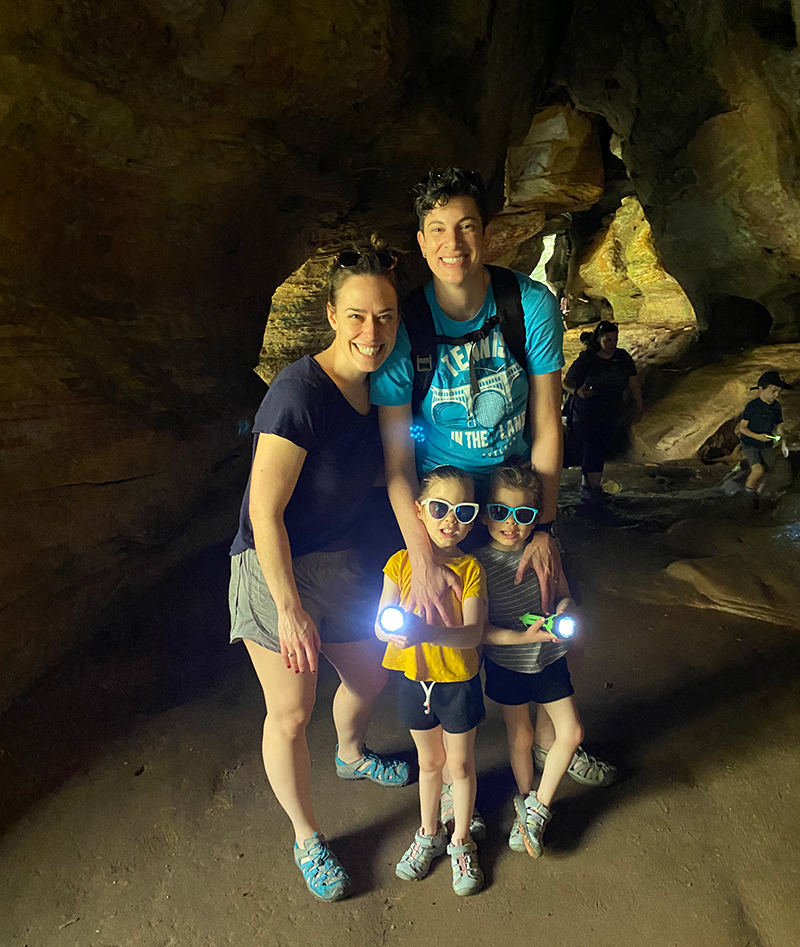 Favorite food:
Homemade pasta and sauce – Grandma's recipe.