It has been an awe-inspiring summer for me at Biohabitats.
Being in graduate school for landscape architecture, there's often extensive conversation around the human experience in landscape – an important element, but not the whole story. I was studying horticulture before entering the world of landscape architecture, and doing so gave me an appreciation for native plants, their relationships with ecology, and of course, the way plants grow – ultimately, still human-centric. Biohabitats has guided me to seeing landscapes in a deeper way. Experiencing the utilization of environmental science and engineering has aided in sharpening my focus on more hidden ecological functions urgent to healthy ecosystems.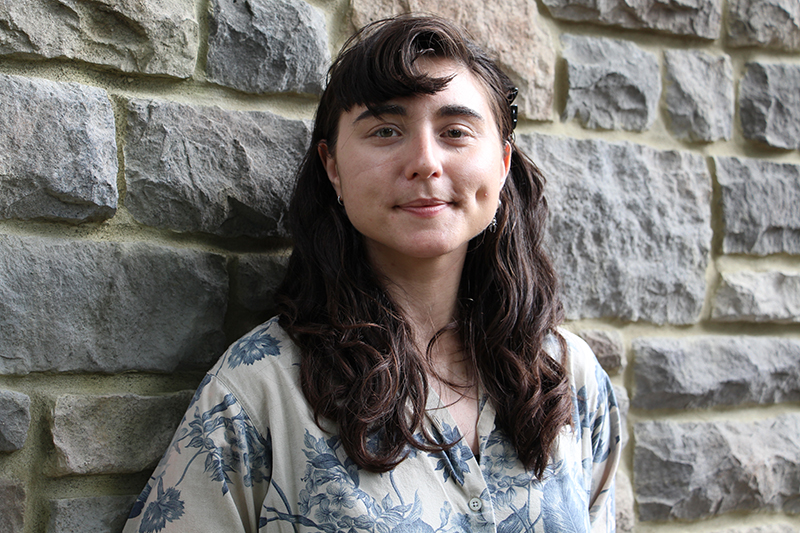 The most wonderful part of the whole experience was the eagerness folks had to share their knowledge with us interns, including a curiosity in what we also had to contribute. Being able to dive into an independent project has been a gift. I decided to look into the potential for a Biohabitats Seedbank, inspired by Biohabitats dedication to ecological function with regional specificity in restoration efforts and backed by my passion for horticulture. Throughout the summer I've created a framework that has the potential to live on after my internship concludes; the feeling of contributing a useful tool with combined knowledge has felt empowering.
There were unforgettable memories made, and limitless knowledge gained. We mucked through restored wetland, collecting films painted with iron, intended to measure the microbial consumption of such paint as an indicator of wetland soil health. Hiked through the forest to record data on ground-water levels from loggers sitting in temporary wells, dedicated to understanding the fluctuations and impact of future stream restoration. Evaluated a plethora of aging and new BMP stormwater infrastructure and the relation to overall watershed health for the City of Annapolis, Maryland. Explored the potential in dredge material for cyclical integration back into the landscape. Each project I participated in, I learned more about what it takes to heal our ecologies, in a shared, collective way Biohabitats does best. The knowledge and skills garnered during my time in this internship will undoubtedly live on in whatever endeavors my future holds.