My name is Kayla Brown and I am a 23 year old native of Baltimore, Maryland. My favorite subject in school is math and I also enjoy doing hands on projects. With this knowledge I knew I wanted a career that involves those traits and also involves traveling to different locations as well. While growing up I saw abandoned houses, overgrown gardens, and trash covering the streets and decided to look for a career that also involved helping the community around me. I decided to study engineering because engineers make improvements to communities. I attended Baltimore Polytechnic Institute for high school and Morgan State University for my undergraduate and graduate studies to learn more about engineering.
I graduated with my bachelor's degree in civil engineering from Morgan State University in May 2022. I studied civil engineering because that was the main engineering discipline that involved all other engineering fields as well. I was able to learn about transportation, mechanics, civil, environmental, and structural engineering and how they connect to one another. While taking courses about all different areas of engineering, the one I found most interesting was environmental engineering. After graduating with my bachelor's, I decided to study for my masters in environmental engineering.
I decided to study environmental engineering because it is more focused on maintaining our economy and nature and has connections with wildlife. While starting my master's program in environmental engineering at Morgan State University, I was not sure what areas I wanted to focus on. So, I decided to apply to the spring internship at Biohabitats. Biohabitats is focused on multiple areas of environmental management and engineering, and I wanted to get experience in all fields.
This internship gave me the ability to experience different areas in environmental protection. The projects I enjoyed doing the most were related to stream restoration and wetlands. While in the field, we made sure the streams were flowing without obstruction, checked for erosion, and made sure all constructed areas were maintained. I also gained knowledge in how to develop flood and soil maps, the structure and purpose of rain gardens, and many more topics.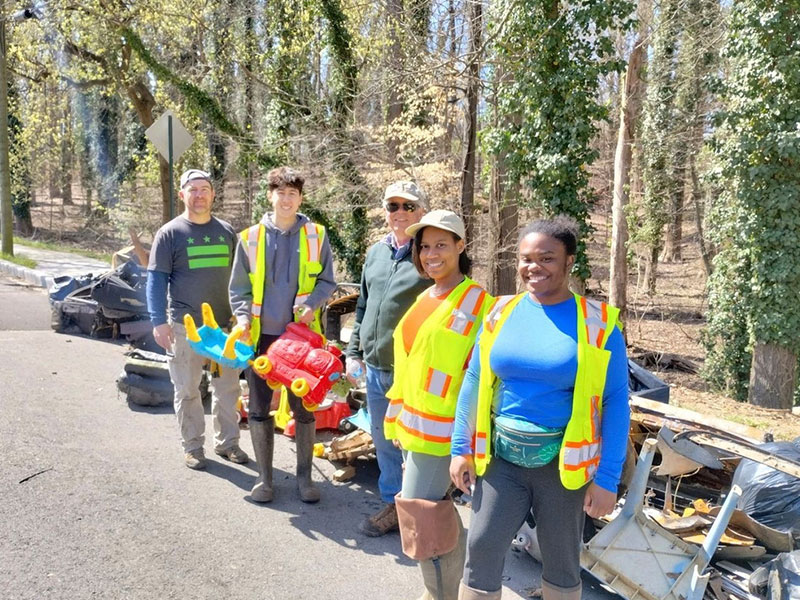 My final presentation at Biohabitats was about biochar and the removal of pollutants from water systems. I did a laboratory experiment at Morgan State and did research both at school and in the office at Biohabitats. The work I did this spring relates to my final project because it is a practice of maintaining water quality and removing and preventing chemicals from entering our water systems.
Thanks to this internship and research on biochar, I want to continue to learn more about stream restorations, wetlands, and ways to improve our water systems. With the knowledge I have gained from this experience I will continue using it for future projects and experiences that may come my way. I will also be able to help the community as well.