Simon is originally from:
I'm from Baltimore and have lived in several different neighborhoods throughout the area. I now live just a few blocks into the county, though I miss the city.
Favorite ecosystem:
Forests in general; the Pacific temperate rainforests in particular. Although I grew up among some beautiful deciduous forests on the East Coast, I have family out in Oregon, and first stepping into the lush, mossy forests out there felt like stepping into another world.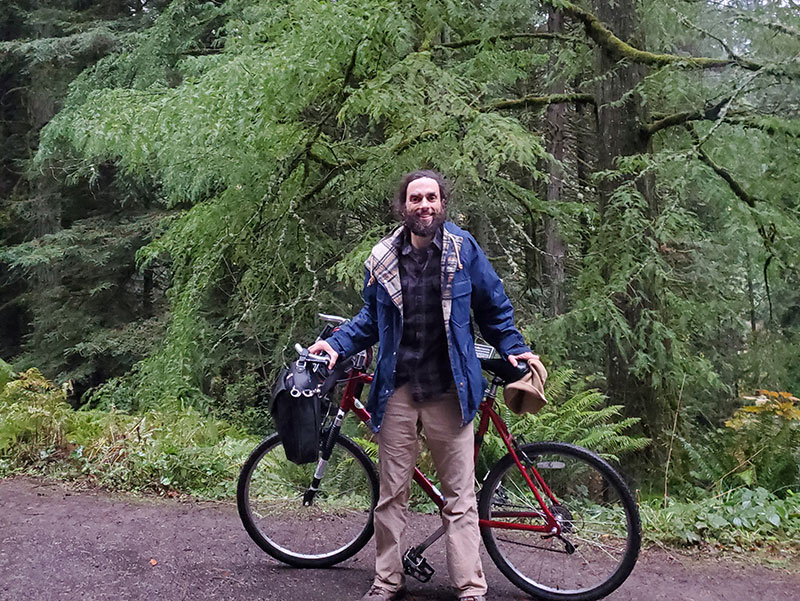 Favorite thing to do when not working:
I spent a lot of time the past year with my partner planting and pruning trees with nonprofits serving the city. I also enjoy working in my yard, planting natives and pulling non-native invasives. It's an uphill journey but we do what we can.
Childhood career ambition:
I wanted to be a herpetologist. I played in a lot of neighborhood forests and streams as a kid, turning over rocks and logs to find reptiles and amphibians.
Music that instantly puts Cullen in a good mood:
Live music—there's something about live music that can be so uplifting. I often go to concerts or shows, usually some rock'n'roll variant, but I enjoy music across the spectrum.
Pets:
I've always had cats, because cats just sort of show up, you know? I've had Sis for over a decade after a roommate moved out. She was a feral cat and mostly sticks to herself, while giving passersby the stink eye. She has warmed up over the years—a little. I found my dog, Rickles, in 2016, abandoned with a note reading "please take me", and so I did. Now I can't imagine life before-dog. He's a big, block-headed pitbull with a friendly, curious spirit, who enjoys the attention of anyone he meets. A stranger passing us on the trail recently called him a meatball; endearingly, I'm sure!
Most memorable experience in nature:
In 2015 I put ten thousand miles on my motorcycle riding across the country. It was humbling to witness the span of terrain and climates, even in a day. I was looking for a place to camp outside of Prescott, Arizona, where it was 107°F; and after riding up a series of ridges I was happy to find it was 30°F cooler.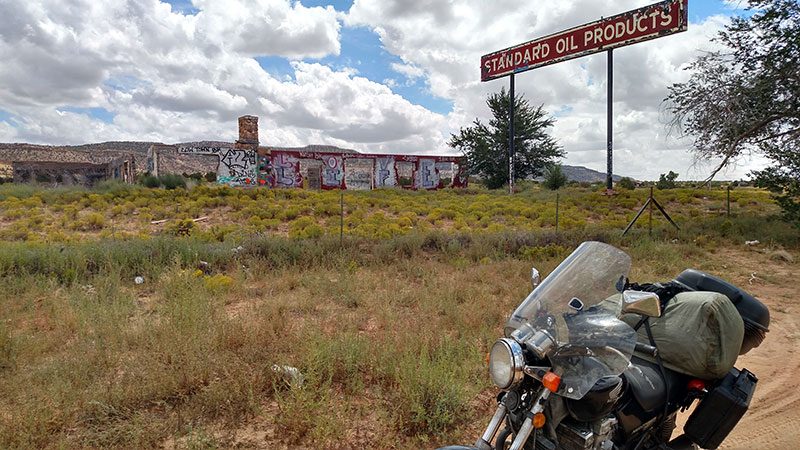 Favorite food to make:
Vegan street food. I operated a vegan hotdog cart for five years, serving outside of shows and festivals. We came up with all sorts of fun stuff to make.