Charles A. Flink is the author of The Greenway Imperative: Connecting Communities and Landscapes for a Sustainable Future, a book just published by the University Press of Florida. The essay originally appeared on The Florida Bookshelf, News from the University Press of Florida.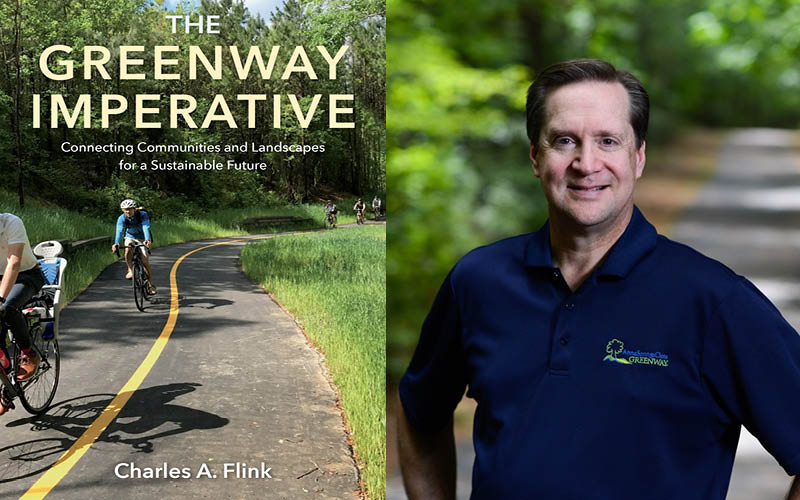 During the past 60 days of our shelter-in-place lifestyle, we have learned how valuable parks, greenways, and green spaces are to daily life. Greenways have become a refuge for millions of Americans in search of safe outdoor landscapes that encourage movement and are therefore perfectly suited for individual or small group use, satisfying social distancing requirements. For decades, advocates have been extolling the physical and mental benefits of greenways. The Pandemic has reinforced the value these linear parks provide, not just within America, but throughout the world.
The Coronavirus has provided a clear perspective of how vulnerable we are as a species. Ecologist Aldo Leopold believed that our bodies reflect disruptions in the Earth's ecosystem: "What's good for our body is good for our ecosystem." The Pandemic is more than just a human tragedy, it also reflects the harm we are inflicting on Earth's ecosystems. With the significant pause in human activity around the globe, we are witnessing cleaner air, cleaner water and less daily impact from our activity. The Pandemic is providing an opportunity for a reset as we now comprehend the impact that nearly 8 billion people are having on the health of our planet.
Simply put, the Earth's Biosphere is the ONLY zone of life in the Universe that is capable of supporting human life. Rather than respecting this fact, we instead choose to abuse, degrade, pollute and destroy the very ecosystems upon which all life is dependent. We seemingly don't concern ourselves with the fact that we are in the midst of a significant decline of native plant and animal life. We are not making the connection between the destruction of native ecosystems and the harm to human life. We apparently don't view our lives as integral to nature. Looking ahead, as we work to recover from this Pandemic, it is time that we become champions of biodiversity in order to protect, conserve and steward Earth's native ecosystems. Let's embrace the "One Health" concept that recognizes an essential connection between the health of people, animals and the environment. Earth is our only home in the Universe and it is up to humanity to become better stewards of our planet's finite resources.
The Pandemic has also provided the opportunity to consider emerging threats from the more slowly evolving human health crisis associated with global warming — which is the result of 140 years of sustained carbon emissions. Global warming is destabilizing climate and causing erratic weather patterns that impact daily life. However, to focus ONLY on the impact of global warming and resulting climate change is to miss the other half of this critical concern, which is that more people are choosing to live in shoreline communities where the impacts of climate change are most severe.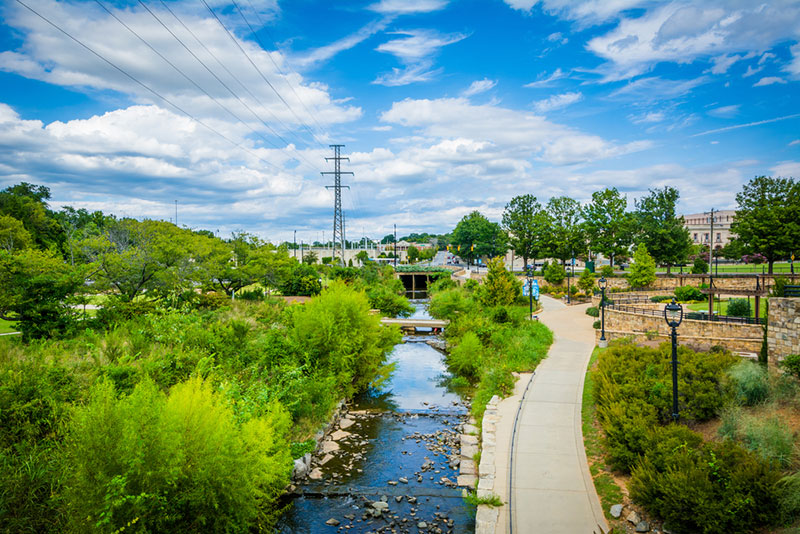 What, if anything, does this have to do with greenways? The least appreciated aspect of greenways is that these corridors of land are resilient landscapes capable of being impacted, but then fully recovering to provide multiple community benefits. Greenways are much more than a path through the woods. They are multi-objective landscapes that can serve as "gene-ways" to support healthy ecosystems as well as plant and animal migration. This is perhaps the most important greenway imperative – where a far more significant sense of urgency exists.
How will America emerge from the Pandemic and what lasting impact will this have on our lives? Will we have the wherewithal to conduct our lives in a more sustainable manner? While so much focus is currently on economic impact, and rightfully so, I hope that we also focus on building a resilient framework that benefits nature and civilization. We must embrace a conservation ethic in order to achieve a resilient and sustainable future. We need to infuse human activity with land and water conservation as a core principle of life.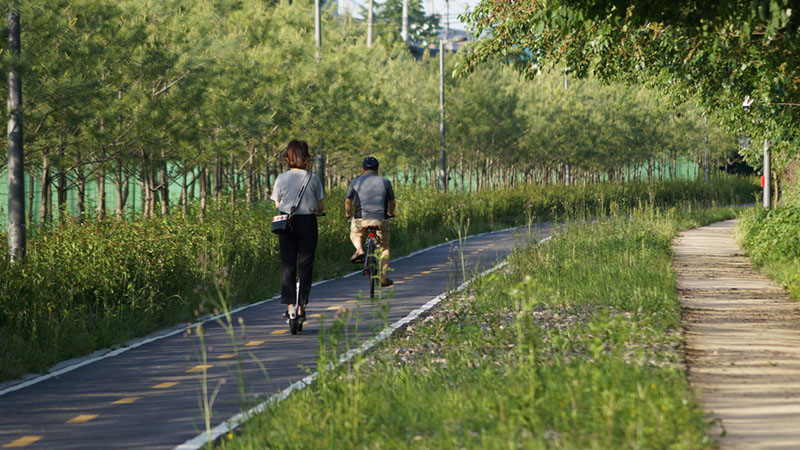 What does the future hold for greenways and how can we best use this landscape typology to create more valuable landscapes for our communities and the environment? What can you do to become part of a greenway-based solution? I think it begins with self-examination regarding our individual impact on the land. The collective action of millions of people can and will create meaningful change. We need to think about our daily routine and how each of us can make changes to lessen this impact. There are plenty of ways for you to make a difference and support greenways in your community. You can begin by contacting the planning, public works or parks and recreation department in your community to see how you can get involved. Support local, regional, state and national organizations that foster greenway development. Be an advocate for greenways by writing, calling, emailing and contacting elected officials at all levels of government.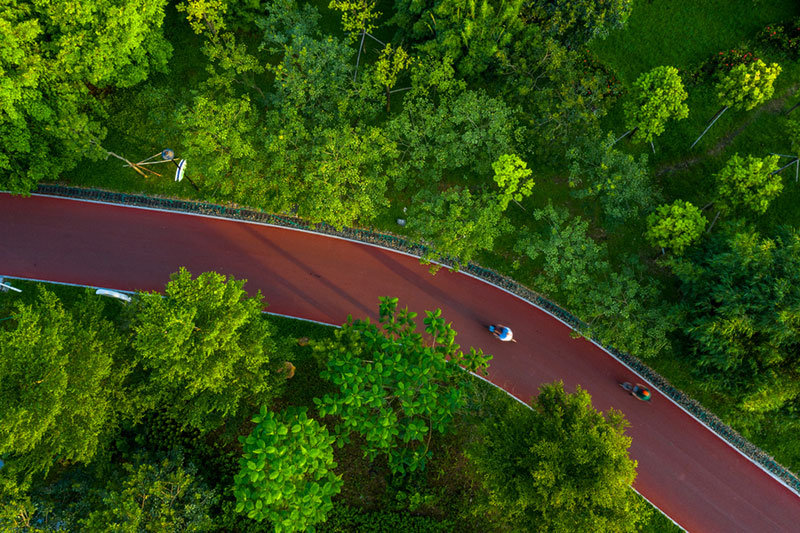 In 1990, my friend Charles Little, author of Greenways for America, stated that "to build a Greenway is to build a Community." I could not agree more, and as we forecast life after COVID-19, I hope that people will remember how important greenways have been to their daily lives. We need to prioritize and invest in these resources as part of the Pandemic recovery process, for the benefit of future generations. Greenways are America's "Main Street," landscapes where we greet our neighbors, places that connect us with the natural world and to each other. I hope by reading The Greenway Imperative you are inspired to take action in your community to conserve natural resources; build safe, resilient, diverse and sustainable communities; and make changes in lifestyle and community development patterns that enable all of us to live healthfully in greater harmony with Earth's bountiful resources. Be well. Happy Trails.
Charles A. Flink, FASLA is an award-winning author, planner and landscape architect. He is founder and president of Greenways Incorporated, an environmental planning and landscape architecture firm based in Durham, North Carolina, and professor of the practice in landscape architecture at North Carolina State University. He is coauthor of Greenways: A Guide to Planning, Design and Development and Trails for the Twenty First Century: Planning, Design and Management Manual for Multi-Use Trails.