Everyone knows that cities are barren wastelands, completely devoid of any ecology or biodiversity. That's how it has always been and that's how it will always be…right? Wrong. At least according to Dr. David Maddox, Founder and Executive Director of The Nature of Cities (TNOC). While cities may seem like little more than structure upon structure of steel, glass, and concrete, all towering towards the sky to house thousands of people, they are actually ecosystems in their own right. Tufts of grass here, a tree there, and birds weaving past skyscrapers like they are nothing more than redwoods serve as evidence that nature has made its home in cities, the same way humans have.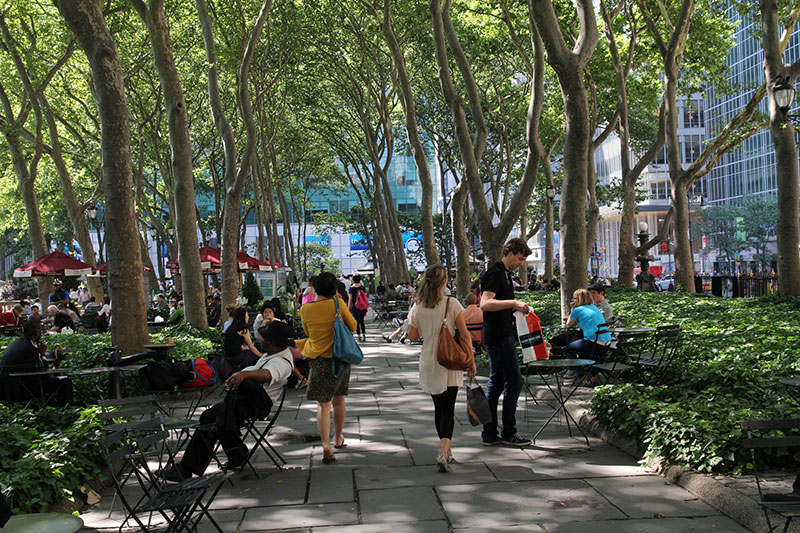 More than half of humanity now lives in cities, but do all of those people understand that they are part of the urban ecosystem? What can we do to enhance that understanding while improving life for all urban dwellers? According to David Maddox, we might want to start with conversation.
Born in a small town in Mississippi, Maddox's orbit changed drastically when his father's job as a professor brought them overseas, and he spent several years of his childhood immersed in the sights, sounds, and smells of London. This first experience with a big city had a lasting effect, and Maddox shares, "to this day, if I'm on my bike and I get hit with a little bit of bus exhaust, I'm instantly flooded with thoughts of London… it's a very vivid and beautiful experience for me. I loved the hustle and bustle of the city. I loved the vibrancy. I loved the people. And I loved the parks." That love of cities and nature carried Maddox through a PhD in Ecology and Evolutionary Biology at Cornell University, and jobs with The Nature Conservancy and other non-profits, and consulting work for the governments of Maryland and New York City. An award winning playwright, musician, and composer, Maddox now lives in New York City, where he has been curating TheNatureOfCities.com, a 501(c) 3 Public Charity and nonprofit, since 2012.
With the motto, "Many voices. Greener cities. Better cities." TNOC is, according to Maddox, "fundamentally about the character of cities and how green can build cities that are better for both people and nature." The organization has discovered that diversity and collaboration are key to spreading this idea. TNOC is primarily a virtual magazine and discussion site, covering the core themes of human habitat, nature, ecosystems, and biodiversity in urban settings. Its 650 contributors, who live and work in 27 countries and six continents, include practitioners, biologists, sociologists, economists, artists, nature writers, public space managers, lawyers, leaders of international organizations, and more. TNOC also pursues partnerships and special projects in the areas related to their published ideas and mission.
With readers from over 3,700 cities and 150 countries, TNOC offers visitors a window into the values and work they share with others. Maddox takes pride in the website's ability to hold many different conversations in one forum, saying, "All these different points of view are right there together and not shoved off into different corners. There's not an ecology corner or an art corner, they're all in the same pile. And by being in that same pile we might learn something from each other about not only perceptions of urban nature and urban communities, but also how we might make places better." A true melting pot of ideas, TNOC aims to present all sides of every story.
Never wanting to grow stagnant, TNOC is constantly questioning just how diverse they really are, in every sense. In terms of geography, disciplinary points of view, contributors, and opinions. Some TNOC contributors are even skeptical of the concept of the city as an ecosystem, or simply do not believe it is central to planning better cities. To Maddox, the most interesting places of conversation are at the edge of that bubble of agreement where people don't have the same point of view, where there is a little bit of friction. It is these differences that really foster the chance for growth, individually and as a group.
Before TNOC, Maddox had a long and loved career in theater. Seemingly two very separate career paths, but with one common factor: collaboration. In theater, tells Maddox, "There were lighting designers, set and costume designers, directors, actors, and writers, all bringing different points of view, rowing in the same direction. And we didn't agree with each other all the time, but we found a way to negotiate our different points of view to create a better production." Cities provide that same mixing of points of view and areas of expertise. When working with cities, people need to learn to join ideas and experiences together in order to create a better city. The fundamental thing about collaboration is that there is the potential to create something completely new and unexpected because of the shared ideas between multiple parties with different experiences. With TNOC, this ideally provides some new vision for how nature, cities, and people can coexist and interact.
This is not to say that TNOC is 24/7 kumbaya. According to Maddox, collaborations can become imbalanced. "Most people are fundamentally curious about other ways of knowing and other kinds of work," he says.  "But it turns out to be hard." So, imagine a conversation between an artist, whose version of evidence is entirely experiential, and a scientist, whose version of evidence is entirely experimental. They would have very different thoughts and modes of reaching them. While this can cause tension, it can also form brand new ideas when they work together.
On an even smaller scale, the underlying meaning of specific words change from group to group, person to person. Words like biodiversity and resilience can mean something different even between an ecologist and a landscape architect. Maddox finds this idea thoroughly fascinating, stating, "What you start to find is that even when we share the same values, we don't necessarily share the same vocabulary. Maybe even more difficult, sometimes when we share the same vocabulary, it turns out we don't share the same values. Wow." Wow, indeed. It is these epiphanies that TNOC is all about. If in just having a conversation with someone else, we can see all the different sides to a problem, imagine applying this same technique to solving problems such as water pollution in cities. The possibilities are endless. In a time when we're all about action, maybe sitting back and having these eye-opening conversations could have the biggest impact.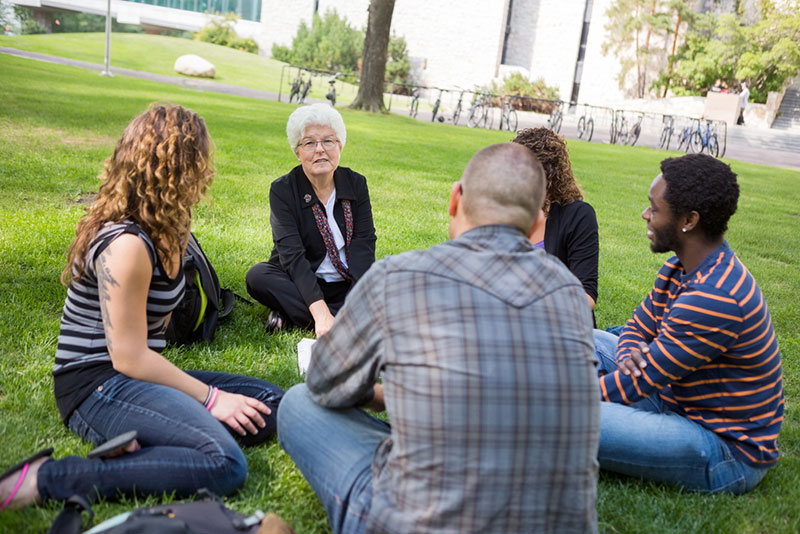 While they have made great progress online, TNOC recognizes the importance of occasionally stepping away from the Internet and having face-to-face conversations. They did just that at the first TNOC Summit, held earlier this month in Paris. The goal of the summit was to bring together thought leaders from communities of practice, policy, and academia to discuss the nature of cities in developing green cities that are better for people and nature. Maddox was pleased with how it went, sharing that they "were very intent on having different kinds of engagement with people. And so, scientists, artists, and planners had to engage in new ways with each other, and on new turf."
Whether online or in person, the work of TNOC is demonstrating the power and promise of conversation in generating positive change for cities. How can you engage in this powerful conversation? Whether you want to read, write, or simply support the organization, just visit The Nature Of Cities and share your voice.