Perspectives
Six people with very different backgrounds share their perspectives on the promise, challenges, and joys of coexisting with beaver and partnering with them for ecological restoration.
THE RANCHER
Jon Griggs, Ranch Manager, Maggie Creek Ranch (Elko, NV)
Jon Griggs is the Ranch Manager for Maggie Creek Ranch, a beef-cattle operation that runs on both public and private lands in the arid high desert of Northeastern Nevada. Public ands in the West and the endangered species that inhabit them are hot button topics, but Jon and the folks at Maggie Creek Ranch have formed great working relationships with state and federal agencies and NGO user groups to collaborate on conservation projects. Based on his experience with these projects, Jon believes that the creation of diverse riparian and upland habitat also results in great cow habitat. In recognition of its efforts to enhance the environment while improving production and profitability, Maggie Creek Ranch was awarded the 2015 National Environmental Stewardship Award from the National Cattlemen's Foundation and the National Cattlemen's Beef Association.
When you think about grazing livestock historically, the grazing industry, especially in the Great Basin of Nevada, is fairly new. We're only 150 years old. Like every other industry, it evolves. Best management practices evolve, and what you do and know to be right evolves. We're really starting to figure things out.
We ranchers don't have such a great history with beaver. We tend to be control freaks because there is so much we can't control. We can't control the weather. We can't control what the government does.  But when the beaver comes along and wants to change what our water is doing—and water is hugely important for us—we can control that, and we often did. Now we've learned that while irrigation systems might not be the best place for beaver, we need to let go of some of that need to control them and instead partner with them.
When I came to Maggie Creek Ranch as a cowboy in 1991, two of the major creeks that run though the ranch—Maggie Creek and Suzie Creek—were degraded. They were cut down to bedrock, and pretty much just gravel and water. And not much water. Back then, I just thought of Suzie Creek as a seasonal creek that was dry in the hot, summer months when we really needed it. I didn't realize its potential.
Fortunately, a very sharp fisheries biologist from the Bureau of Land Management, Carol Evans, contacted my predecessor about making some changes on Suzie Creek that would benefit everybody. To make a long story short, we changed some fencing to prevent cattle from accessing the creek year-round to avoid hot season grazing, and dramatic changes happened. We eventually got woody vegetation. Then, the beaver came, and that is when changes really started happening. Soon, instead of a seasonal creek you could step across, we had a perennial creek you could swim across. It flooded the whole floodplain, and an area that was once just bare gravel and sagebrush became sub-irrigated meadow. That had value to me, and really changed my perspective on beaver.
In this area of Nevada, we get somewhere between 8-10 inches of precipitation a year, most of which comes in snow. We have a saying, "Whiskey is for drinking; water is for fighting." That is how precious water is here. We are really limited on the range by water. Anytime we have it, it is extremely valuable. When Suzie Creek was degraded, that water wasn't there when we needed it the most. Now it is. When the beaver create meadows, they're also creating green forage in July and August, a time when most of the range plants have gone dormant and their feed value is a lot less.
You can shovel great gobs of money trying to do what beaver do for free and get it wrong, and all that money goes down the creek. Anytime we can have them do that work for free…that's huge.
In the Great Basin, we got grazing wrong when we started 150 years ago, and we kept at it wrong for quite a long time. We get beat up for that, and we deserved it. But people need to recognize that in that same time period, we also trapped beaver nearly out of existence in Nevada. That was as big a problem for our watersheds as the poor grazing was—maybe even more so in some cases.
The biggest thing that led to us winning the 2015 Environmental Stewardship Award (awarded by the National Cattlemen's Foundation and the National Cattlemen's Beef Association) was our relationship with partners like U.S. Fish & Wildlife, the Bureau of Land Management, the Nevada Department of Wildlife, and Trout Unlimited, but a lot of those partnerships centered around work that was done by the beaver. The beaver are the rock stars. They made those spectacular areas happen. I give full credit to the beaver. We just got out of their way and let them do it.
THE REGIONAL GOVERNMENT AGENCY SCIENTIST
Kathryn T. Holleran, Senior Natural Resources Scientist, Metro (Portland, OR)
Kate Holleran has served as a senior natural resource scientist at Metro since 2007. Her work focuses on land acquisition and habitat restoration across Clackamas, Multnomah, and Washington counties. Prior to joining Metro, Holleran was a program coordinator and faculty member for the Natural Resources Technology Program at Mt. Hood Community College, and she worked in forest management for the USDA Forest Service. She has spent the last 30 years wandering through, working in, and studying the natural world. Recent projects at Metro include forest thinning at Chehalem Ridge Natural Area near Forest Grove, Oregon white oak release along Fanno Creek in Tigard, and a stream enhancement project along Johnson Creek in Multnomah County.
I am a natural resources scientist and work for Metro, a regional government agency that serves the tri-county area around Portland, Oregon. Metro takes care of over 17,000 acres of parks and natural areas. Our conservation goals include protecting and enhancing wildlife habitat and water quality. These days, working with American beaver (Castor canadensis) to help achieve that goal is routine practice for me and other restoration practitioners in the Pacific Northwest.
My "aha" moment about learning to work with beaver for habitat restoration came about ten years ago. A few days before a volunteer project with students from Mt. Hood Community College, I walked down to a riparian area along Beaver Creek, east of Gresham Oregon. Trees planted five years ago were taller than me and beginning to shade out the invasive grasses along the stream bank. I returned three days later with the student volunteers and instead of trees, we found tree stumps and the conspicuous beaver-chew stems: pointy and scribed with teeth marks. An equally conspicuous drag trail led to a newly constructed dam. Perhaps I should have paid more attention to the name of the stream, but evidence of beaver was not common along this reach of Beaver Creek. Our work to restore the riparian area probably attracted beaver to our new forest stand. We planted food and building material favored by beaver, and they came. Time, I thought to myself, to start thinking more deeply about how to work with beaver to recover ecological function along streams and wetlands.
The masterful manipulations of the landscape by beaver result in well documented benefits to watershed function and wildlife habitat. Beaver dams and habitat complexes increase water storage and base flows, create wetlands, increase habitat complexity, trap sediments and contaminants, capture woody material, and foster nutrient recycling.
Beaver also create an ecosystem of wealth for hundreds of species. Perhaps the most noteworthy species for those of us in the Pacific Northwest is salmon. Research indicates that juvenile salmon use the slow water habitat behind beaver dams for rearing periods and overwintering. Chinook and steelhead also use beaver habitat, as do amphibians like red-legged frogs and chorus frogs. Waterfowl and migratory birds find shelter and nesting sites in the shrub thickets along beaver complexes, and protein rich food for rearing young and re-fueling for long-distance travel.
Historically, beaver were widespread and common in Oregon watersheds. Their numbers declined precipitously due to trapping from the 1600s through the 1800s to supply pelts for hats and other clothing. As the preference for beaver pelt fashion faded, beaver began to re-establish through much of their historic range. Today, trapping pressure is less, but habitat loss and conflict with human infrastructure are two additional limits to beaver establishment. Fortunately, beaver are adaptive generalists that seem to need little encouragement to move back into suitable habitats.
The particular challenges of working with beaver in the tri-county area around Portland include narrow riparian areas, limited floodplains, public infrastructure, and private property. However, given how valuable beaver are in creating wildlife habitat and improving watershed conditions, Metro natural resources scientists look for ways to encourage them within our natural areas. To do that successfully, we provide the basic habitat needs around a suitable source of flowing water. In areas that lack beaver, establishing their preferred food and building materials is often enough to lure them in. Although I have seen beaver dams almost wholly constructed with mud, trash, and the invasive reed canarygrass, preferred species in the northern Willamette Valley include hardwoods such as willows, red alder, and cottonwood.
Beaver may rapidly consume the desirable food and building material and temporarily migrate out of a natural area, especially in constrained habitats where riparian habitat and wetlands have been limited by land use. To make sure the abandoned beaver habitat does not revert to invasive plants -which are present in most of our riparian and wetland habitats-I also plant species unpalatable to beaver, such as red elderberry and Pacific ninebark. I also plan for strategic inter-planting of willows and other preferred species to provide a continuous source of plants preferred by beaver and limit the spread of invasive plants.
If beaver are successful, they are building dams, creating flooding, and cutting down trees.  But, they pay no attention to property lines. The challenge of keeping beaver in our developing landscape means working collaboratively with partners to address the conflicts between property protection and beaver behavior. There is no one solution, but education and engagement with neighbors, coordination with partners, and active management can help limit the negative consequences beaver may have on private property or infrastructure.  Our ecosystems and wildlife evolved with beaver as significant sculptors of the land. Working with them to create healthy watersheds in the natural thing to do.
THE PRACTITIONERScott McGill, Founder and CEO of Ecotone, Inc.
Scott McGill is a geomorphologist and Founder/CEO of Ecotone, Inc., a design-build ecological restoration company. He has over 27 years of applied experience in both design and construction of ecological restoration projects throughout the United States. He has collaborated with private landowners, government agencies, nonprofit organizations, and private companies to facilitate innovative and functional ecological outcomes in restoration. Scott's "less is more" philosophy for design and construction, which incorporates conservation biology and adaptive management, is widely accepted as an innovative model for sustainable, cost-effective ecological restoration.  
If I got my DNA checked it wouldn't say I'm Scottish; it would say I'm an outdoors guy drawn to nature. Over 30+ years, I've spent a lot of time thinking about nature and the natural world. Not much of that time was spent thinking too deeply about beaver, but beaver are a big part of what I'm thinking about now. In fact, a few years ago, I'd get emails from Joe Wheaton of Utah State University about courses he was teaching on using beaver for stream restoration and I'd think, "What is he talking about? This guy is nuts."
My transformative experience started with wolves. About two and a half years ago, I traveled to a bike race with my son. We were sitting in our hotel room, and I was reading about trophic cascades, and how wolves, because of their own life-cycle and other life-cycles they impact, were partly responsible for restoring function and stability to rivers and riparian systems in Yellowstone. In 1986, as a freshman in college, I travelled to Montana for the summer and studied the Magic Pack [the first group of wild northern gray wolves to return to the U.S. from Canada], and I became fascinated with the interconnectedness of natural systems and the fact that a stream has a relationship with–is affected by–everything that goes on in the landscape.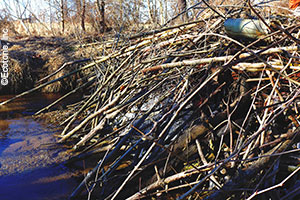 I regularly return to restoration sites Ecotone designed or constructed back in the 1990s, because I learn so much from them–especially what we got wrong. In 1990 we did the first stream restoration in Maryland, and it had been touted then as a huge success. The Washington Post called it "the first natural channel design project in Maryland." But 25 years later everything we did was gone. However, at old project sites where we reconnected and placed easements on floodplains I'd routinely notice that beaver had colonized every single one of them. I'd think, "Wow, beaver seem to really like what we're doing." I started to view them as a positive, but they were an affirmation instead of a strategy. If a beaver built a dam and the grade control structure was gone, so what? The beaver took what we had done and made it better. If they build dams and create more wetlands on our project sites, then they're adding more function and resiliency over time.
So, going back to that hotel room: I was reading about trophic cascades and loving the wolves and wondering, "What are some new or innovative ecosystem services Ecotone could utilize to help restore the Chesapeake Bay?" If not wolves, what? So, I started thinking deeply about beaver. I returned from that trip and enrolled in one of Joe Wheaton's courses in Oregon. News flash: He's not nuts; the course was an epiphany. That course convinced me to add "beaver" as a tool in Ecotone's repertoire. We deliver ecological restoration; we enhance habitat; we create solutions to "fix" nature and natural systems. What is more sustainable than a beaver creating a dam and adding diversity to the landscape?
People like Joe Wheaton, Mike Pollock, and others out in the Pacific Northwest think about restoration differently than we do in the East. They think of it as a process while we have been thinking of it as an event. We design it, we build it, and we're done. In my opinion we need to work more process into our restoration solutions, and beaver are part of that process. Ecotone isn't going to give up on what we're already doing with floodplain restoration and legacy sediment removal, and it's not like we're going to sell our equipment and just parachute beaver into all our projects, but designing for beaver is something I think can make a difference.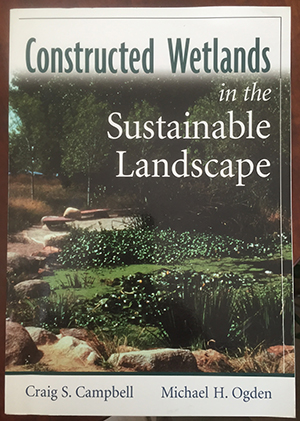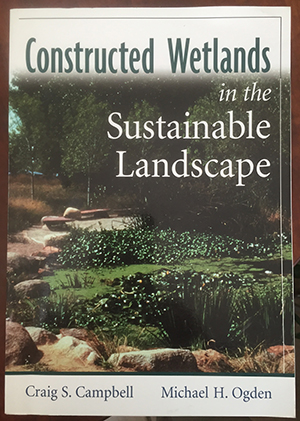 After taking the beaver restoration course, I attended the State of the Beaver Conference in Canyonville, OR. It simultaneously was one of the most low-key, and most valuable conferences I've ever experienced. It was fascinating. There were eco-professionals from Russia, the UK, and Belgium. Would you believe that beaver are creating wetland paradises in the middle of the high desert? I came back thinking, "Without beaver, we may not be doing restoration at all." Then I read Frances Backhouse's Once They Were Hats. I learned what our streams used to look like, which was nothing like they do today.
Last summer several of Ecotone's staff spent a week with Mike Callahan, the owner of Beaver Solutions and the executive director of the Beaver Institute in Massachusetts. He shared his knowledge and expertise installing flow management devices and educating landowners and homeowners' associations on how to coexist with beaver. I saw so many beautiful wetland sites that existed specifically because of beaver. I visited homeowners in the Berkshires who originally had a small stream on their land and now have waterfront property. They're able to kayak and fish because of beaver. We're still learning and evolving our idea of what a stream should look like. At the River Restoration Northwest Conference in early February, the big push was Thorne's "Stage 0" channel. Beaver are part of that Stage 0 process.
Ecotone is going to design for the beaver wherever we can; but, I know we can't do it everywhere. I'm convinced that if we make beaver central to our design concept and anticipate their eventual "management" of our sites, we're going to get to the point where we can achieve 4-5 times as much restoration "results" with the same funding as we could five years ago. That obviously is very exciting. Without beaver as a fundamental element of your design approach you may be limiting the functional uplift and positive feedback loops that could make your restoration sites better and better year after year. This furry animal may screw up a lot of our computer models, but studies show that they are doing a good job at things like nutrient reduction, sediment storage, and wetland creation. They even enhance trout habitat by promoting groundwater recharge, which elevates seasonal stream low flows. We ought to let them do their thing. Beaver are not taking away from our business model, they're adding to it.
If we want to restore and leverage the ecosystem services beaver provide for water quality, water storage, and amelioration of flood flows, we need to be thinking about riparian conditions. One simple way to promote more beneficial ecosystem services by beaver is to plant shrub species in riparian areas that beaver like. Ecotone frequently plants sandbar willow (Salix exigua) as live stakes. Sandbar willow colonizes itself and provides beaver with food, habitat, and dam building materials. Many species that grow in our riparian areas grow back stronger when cut at the base. They evolved with the beaver and serve as an indication that beaver controlled the hydrologic and landscape conditions of our first, second, and third-order streams. At Ecotone every stream designer is required to anticipate and describe what a site will look like 30 years from now. For rural projects, many of these descriptions now include beaver colonizing the site.
For years, we've been told there are only three ways to do stream restoration: natural channel design, legacy sediment design, and regenerative design. Those are not the only options. Until recently, few people were talking about Stage 0 and few knew how eco-professionals are designing stream restoration projects in New Zealand. That is all changing. We keep learning. Cross-pollination of knowledge is critical to our progress. It's clear that wolves and beaver are as essential to the quality of critical habitat as geometry and engineering. For years, we've been pointed to books like Luna Leopold's Fluvial Processes in Geomorphology. Luna was an analytical genius. His father, Aldo Leopold, was an ecologist and the author of A Sand County Almanac. I tell our designers, "We're not going to forget about Luna, but we need to integrate a little more Aldo."  Surprisingly, Aldo described how wolves were an essential interconnected part of the Yellowstone ecosystem way back in 1949, in a two-page essay called Thinking Like a Mountain.
Beaver literally can come in overnight and create a lot of change, which can be scary for some restoration professionals, but that can be ameliorated through education. We'll travel to whatever conference accepts our abstracts to talk about beaver as a component of sustainable ecological restoration. We're doing outreach in schools. We provide Ecotone staff kids with a summer ecology camp experience called, you guessed it, Think Like a Mountain Camp, where the kids build beaver dams and lodges, and even get a chance to be in the 4th of July parade with our mascot Castor!  Ecotone is also sponsoring an immersive 3-day training workshop in September for practitioners.
We are working with leaders in the agriculture community to spread the knowledge that if you just leave beaver alone, they may impact an acre of corn, but the pond they create can generate more revenue for you.  Duck hunting leases can run upwards of $10,000/year. We need to rid ourselves of the "this or that" mentality of agriculture versus ecological restoration. When you can promote both, that's where the magic is.  I'm reconciled to the likelihood we won't convince every farmer about the benefits of beaver, but I've got faith we have a good opportunity with the 5th graders!
We're still grappling with the regulatory/compliance question, but we believe that by using new modeling techniques that deal with porous flow we'll be able to address things like increases in the 100-year water surface elevation and other conditions regulators need to approve. Ecotone is incorporating flow management devices into adaptive management design scenarios, but that requires a philosophical commitment. Using beaver is not effective when you think about ecological restoration as an event rather than a process. Beaver make the system much more dynamic, but that means more wetlands, more groundwater recharge, more attenuation of flood flows, and more diversity of habitat for other species. It's all interconnected. Dynamic is good. Dynamic works.
THE CONSERVATION NONPROFIT LEADER
Cathryn Wild, Executive Director, Seventh Generation Institute, Santa Fe, NM
Cathryn Wild founded the Seventh Generation Institute in 2007, noting that typical conservation efforts were often slow, expensive, and less than effective. In response, she molded the vision and approach of the Institute: "New School" conservation. The use of beaver restoration to repair riparian resilience is one example of the application of this approach, and a major focus of the Institute's work. Formally trained in conservation biology, sustainable agriculture, and education, Cathryn's work has spanned projects ranging from marine protected area management to ecotourism planning, endangered species conservation, stream restoration, and climate change adaptation.
The mission of the Seventh Generation Institute is to build a vibrant future for people and nature through conservation, restoration, and sustainable use of resources. We do that by applying science, collaboration, and common sense toward what we call "New School" conservation. "New School" conservation means basing everything we do on the questions: "Are we actually making an impact?" and "How can we do it better?" We are looking at what works in conservation because after decades of mediocre results as a field, we are still struggling with some of the same issues that have been there since the beginning: conflicts between conservation and jobs, and conservation and costs. We are looking for ideas that involve more partnerships and innovation. Beaver fit into that very well, in terms of being a very cost-effective way to restore wildlife in a manner that solves various types of problems in riparian areas. We did our first beaver reintroduction project on a ranch in eastern New Mexico in 2007, when we got our nonprofit organization designation. At that time, there was very little acceptance of and interest in beaver in general, let alone in beaver as a restoration tool. We started working with ranchers because they were open to the idea.
I certainly did not dream this idea up. I had read about climate change in the Southwest, and it popped into my head that beaver and their dams and ponds might dampen the effects of the huge swings of flashiness we have in our streams and riparian systems. I began researching the idea to use beaver and discovered that there were people who had been working on it since the 1980s (Apple, L.L., B.H. Smith, J.D. Dunder, and B.W. Baker.  1984.). Others, like Mark McKinstry, Lew Pence, Steven Albert and Timothy Trimble, and John Vore,  worked on it in the 1990s.  Those people were the real pioneers, yet sadly, many of them were laughed at. When we finally got smart enough to seriously consider beaver as a restoration tool, the work of those pioneering researchers was out there for us to reference.
In ten years of working with beaver, the attitude in the West has changed dramatically towards them. Almost all the ranchers we're working with want more beaver. They want to speed up the process of restoring their land and streams. That speaks volumes. In addition to beaver reintroduction, we have built beaver dam analogs (we modify the designs for the local conditions), and flow devices. I continue to think that flow devices are a hugely important tool for the future because they control, on a long-term basis, the effects of beaver that are typically considered nuisance problems. This includes damming of culverts, plugging up irrigation gates in areas of irrigated agriculture, or ponds that become so large that they flood nearby structures of areas of other use. Prior to the invention of flow devices (by Skip Lisle in Vermont), it was much more difficult to co-exist with beaver. The reality is that it is very difficult to get funding for monitoring, and often times, the beaver show up on their own, so there is rarely any baseline data. We do some monitoring of the beaver work where we can.
I can only comment on reintroductions in the Southwest, and since the reproduction-juvenile dispersal cycle of beaver is two years, it takes quite a bit of time for beaver to spread up and down a stream. In this region of wild swings between severe drought and flash flood, the presence of water is a major determinant of vegetation. Re-hydrating riparian areas has an effect that, depending on the topography and soil, can literally be far-reaching. After flash floods, we have seen up to two feet of sediment completely fill in ponds behind beaver dams in incised streams. This was desirable, but the speed at which it occurred surprised even us.
Elsewhere, the amount of vegetation that has returned around beaver ponds has approximately tripled the width of riparian vegetation – it reminds one of the expression "an oasis in the desert." And finally, in one area (where beaver returned on their own, we did not do a reintroduction here, but were asked to evaluate the situation by the landowner, so there was no actual monitoring), where an extensive complex of beaver dams and ponds had developed over time, seven previously unknown breeding territories of Southwestern willow flycatcher were found.
If we look back in history, the situations where beaver conflicted with human uses and structures are what led to beaver being perceived as nuisance, which is what kept beaver out of streams even after demand for fur had died. We are trying to carefully broaden the perspective on beaver. In some places, yes, they can be a nuisance. They often don't do well that well in a city or the suburbs, but in some wild lands and big ranches, they are amazing.
Beaver are huge. We have seen first-hand how beaver can be a cost-effective and ecologically effective tool for restoration and climate change adaptation. We have established that it works. Our emphasis is now on how we can best use this tool. We produced an hour-long film featuring ranchers talking to other ranchers about the pros and cons of beaver, and when they might be useful.
We also do workshops, specifically on how to co-exist with beaver. We teach about flow devices, live trapping and relocation, and protecting valuable trees and vegetation. With beaver, you are introducing a species that is the definition of an ecological engineer. They change everything. We need to have good beaver impact management tools on hand, ready to go, so that people can minimize the impacts and maximize the benefits.
THE FARMER/GRAPE GROWER
Phineas Deford, Vice President, Boordy Vineyards (Hydes, MD)
Phineas Deford is the third generation of the Deford family to work at Boordy Vineyards. As vice president, he plays an active role in all aspects of vineyard and winery operations and, together with his parents, is responsible for managing daily winery activity and long-term strategic planning. He is the current president of the Maryland Wineries Association and a member of its board of directors. Phin holds a bachelor's degree in Economics from the University of Vermont, an MBA from the University of Baltimore and a Certificate in Enology from Washington State University.
My family has owned Long Green Farm, a 240-acre farm located in Long Green Valley of northern Baltimore County, for 12 generations. My grandfather farmed livestock, but as highway construction and industrial farming took off and it became more difficult to sustain a small farm, he began to think about diversification. In 1965, he began to grow grapes for his friends, Philip and Jocelyn Wagner, who had established Boordy Vineyards, Maryland's first commercial winery. In 1980, my family bought the business, moved it to Long Green Farm, and expanded to 18 acres of grape growing.
Long Green Creek, a tributary to Gunpowder River and ultimately the Chesapeake Bay, flows through our property. We had always been interested in trout populations in the creek, and about 20 years ago, we partnered with Trout Unlimited to plant a bunch of trees along the stream. We still had cows in the pasture near the stream, though, and only a small percentage of the trees survived. But those trees probably interested beaver. A few years later, we worked with Ecotone on a wetland mitigation project. Some agency had constructed something that impacted a wetland, and we allowed them to create 10 acres of wetland on our pasture. This project created a wonderful environment on a farm that had no woodlands other than a few fencerows. We saw a tremendous increase in wildlife- including beaver activity. About five years ago, the beaver began building dams. It was difficult to see them move in and take down the trees. Because of the damage I thought they were doing to the ecosystem, I started trapping them, but I didn't like doing that. I had Scott McGill (see "Practitioner" perspective above) come out to assess the "damage." He helped me realize that we had plenty of biomass left, and that we could actually work with the beaver. I thought, "I'll try to work with them…as long as they don't interfere with our activities."
Soon afterward, the beaver started building a dam just upstream of our main crossing. I let them go, and they settled in nicely. They built a lodge. They dug their own trench from the stream bank to a low-wetland area and flooded it. It has been less than a year since I made the decision not to trap the beaver and the diversity of wildlife we are seeing at the wetland is amazing. We see ducks, geese, snipes, muskrat, and deer. Baltimore County has come in to do electrofishing to survey the fish, and we have seen an increase in trout. It may be too early to attribute the increase in trout populations to the dam itself, but I like knowing that the dam helps to cool the water, which in turn improves trout habitat.
The beaver created what I always imagined this wetland would look like. None of it interferes with our farming, and the location of the beaver dam made it workable. If it flooded our crossing, that would be a different story. Co-existing with beaver takes a certain kind of person and an appreciation for what beaver bring to the landscape. It's a tenuous relationship for us, but for now, it is working.
THE ACADEMIC

Sue Niezgoda, Ph.D., P.E., Associate Professor of Civil Engineering, Gonzaga University
Dr. Niezgoda is an Associate Professor of Civil Engineering at Gonzaga University and a registered licensed engineer in the state of Wyoming. She has an emphasis in water resources engineering and teaches and conducts research in the areas of engineering education, hydraulic engineering, river engineering/stream restoration, soil erosion and sediment transport, uncertainty and risk assessment, and porous pavement applications. She is actively working on two monitoring related research efforts: the development of an effectiveness monitoring protocol for urban stream restoration projects, and the effectiveness of beaver dam analogs and trapping sediment in watersheds. A summary of a Beaver Dam Analog (BDA) monitoring project Dr. Niezgoda is leading on California Creek in eastern Washington appears below.
Monitoring of stream restoration projects is often lacking, but it is essential to evaluating the success of beaver dam analogs, or BDAs, at meeting restoration objectives. The academic community is ideally positioned to conduct the needed monitoring and assessment activities. I jumped at the opportunity to take on the monitoring aspects of a BDA project [see abstract below] as it plays greatly into my strengths as an academic, and provides the much-needed monitoring data to learn from and allow for adaptive management for project success. There is a significant opportunity to form collaborations between consultants/agencies doing the restoration work and academic institutions who need research projects to explore. The application of BDAs and the monitoring efforts that follow provide a grand opportunity to enhance this collaboration and improve project success.
The monitoring efforts of this BDA project also provide an inspirational learning environment for my undergraduate civil engineering students. This work is an experience that many undergraduates in civil engineering never get. Their involvement in this experiential learning work, either as their own research project or as part of my class projects, provides my engineering students with both a solid foundation in engineering analysis as well as a practical application of that knowledge in a dynamic field environment. They are learning how difficult it is to collect good field data due to ever changing field conditions, and how important it is to spend the time to truly understand what is being collected, how it is being collected, and how it is being used. They are beginning to think beyond theory and how "it should be" and learning to adapt to how "it really is." As a result, their involvement in  this BDA monitoring work is allowing them to enhance their classroom knowledge and develop into more thoughtful and resourceful engineers.
Project Title:
Using Beaver Dam Analogs to Reduce Downstream Sediment Loads: A Pilot Project in California Creek, Spokane, Washington, USA
Project Summary
The United States Fish and Wildlife Service (USFWS) is working with The Lands Council (TLC), local landowners, and Gonzaga University to address the loss of riparian vegetation, steep eroding banks, high sediment loads, and high summer water temperature in California Creek, a tributary drainage located in northeast Washington State. This project included installation of four channel-wide Beaver Dam Analogs (BDAs).  The design of the BDAs was based on guidance provided in the Beaver Restoration Guidebook and the BDAs were constructed in September of 2016. To assist TLC and USFWS, Gonzaga University has developed and begun to implement a monitoring plan to test the hypotheses that BDAs will aggrade an incised reach and result in a measurable improvement in riparian and stream habitat conditions and a significant reduction in sediment loading into downstream tributaries. Monitoring efforts include, repeat cross section surveys, sediment characterization (pebble counts and volumetric sampling), soil probing, repeat RTK topographic surveys, and groundwater level monitoring. Only six months after construction, spring floods (e.g. 30-year event) acted to drastically alter channel morphology and damage the BDA structures in California Creek.
Using the results from drone video footage during the floods and 1D and 2D hydraulic modeling, efforts were made to modify, repair, and design new, more resilient BDA structures within California Creek.  Monitoring efforts are continuing on the newly designed BDA reach. This presentation will focus on the lessons learned from BDA implementation in California Creek, adaptive management of the BDA structures, and the results of one-two years of monitoring for sediment trapping effectiveness. Preliminary recommendations for applying BDAs as innovative techniques to address watershed health by reducing sediment loads in other regions will also be presented.