Thoughts on Traditional Ecological Knowledge
By Keith Bowers, Biohabitats President
Many practitioners of ecological restoration have long assumed that our field is solely the domain of Western science. Many of the environmental challenges we face are a direct result of industrialization, most likely a product of Western science. Yet we assume that the same science that got us into our current predicament will offer us ways to set things back in balance. So where do we turn? Traditional ecological knowledge (TEK) may provide many answers. For countless generations, indigenous cultures throughout the world have been developing, refining and passing down TEK knowledge and wisdom.
Many TEK experts retain a remarkably long-term view of environmental change as a result of their people having lived in the same place for many hundreds of years. For example, indigenous experts in global climate change have been tracking subtle shifts in the flora, fauna and weather patterns where they live. They notice subtle changes in the flavor of the meat from the animals they raise and hunt. They track variations in the migration patterns of birds, and changes in crop robustness. Their intimate knowledge of their land and environment, coupled with strong oral traditions that preserved knowledge from earlier times, offers insights into global climate change that Western science simply can't replicate. TEK is a cumulative and dynamic process that builds upon collective wisdom, practical experience and adaptation to change. TEK experts typically have access to information about, for example, how past generations coped with environmental changes resulting from radical shifts in rainfall and temperature. Indigenous experts have a tremendous amount of compelling information to share with the ecological restoration community
Like many of my colleagues, I was not aware of the breadth of investigation TEK experts have engaged in to understand global climate change. My hope is that those of us who practice from a Western orientation will seek out, listen to, learn, and put into practice what our indigenous colleagues have to share with us. We need all the creative collaboration we can get to find ways to mitigate the negative effects of global climate change and promote a more life-enhancing way of existing on Earth. And while indigenous solutions may help guide Western science, scientific solutions may help local indigenous communities. The integration of TEK within the modern scientific framework has the potential to offer more stability and balance in the way we interact with the Earth.
So join us as we explore the topic of TEK. We'll chat withDr. Robin Wall Kimmerer, a member of the Citizen Band Potawatomi and plant ecologist who directs the Center for Native Peoples and the Environment at the SUNY School of Environmental Science and Forestry. We'll also gain insight from Dr. Daniel Wildcat,a Euchee member of the Muskogee National of Oklahoma and faculty member at the Haskell Indian Nations University. His latest book, Red Alert! Saving the Planet with Indigenous Knowledge, is an immediate and compelling call to action to address "global burning."
We'll also learn how indigenous wisdom is enhancing efforts to improve stormwater management at Los Alamos National Laboratory in New Mexico. Ecological landscape designer Jennifer Dowdell reflects on her experience studying restoration efforts of New Zealand's indigenous Mäori people and shares some of her findings. Water resources engineer Nick Lindow tells us what can we learn about the recently discovered use of biochar by indigenous people of the Brazilian Amazon. We include a list of recommended links and resources related to TEK, and share the latest news about Biohabitats projects, places and people.
What are your thoughts about the role of TEK in the fields of ecological restoration, conservation planning and regenerative design? Let us know by sharing your thoughts on the Rhizome blog or Biohabitats' Facebook page.
Leaf Litter Talks With Dr. Robin Wall Kimmerer
Professor and Director of the Center for Native Peoples and the Environment, SUNY College of Environmental Science and Forestry
Dr. Robin Wall Kimmerer has written, "It's not the land that is broken, bur our relationship to it." As a mother, plant ecologist, author, member of the Citizen Band of the indigenous Potawatomi people, professor, and Director of the Center for Native Peoples and the Environment at the State University of New York's College of Environmental Science and Forestry, Dr. Kimmerer works to restore that relationship every day.
She believes that ecological restoration, which can help restore this relationship, has much to gain from Traditional Ecological Knowledge (TEK). We were honored to talk with Dr. Kimmerer about TEK, and about how its thoughtful integration with Western science could empower ecological restoration, conservation planning, and regenerative design to restore truly a flourishing planet.
How has your identity as a Native American influenced you as a scientist? 
I am an enrolled member of the Citizen Potawatomi Nation, but my ancestry, like that of many indigenous peoples, is mixed. My indigenous world view has greatly shaped my choices about what I do in science. One of the underlying principles of an indigenous philosophy is the notion that the world is a gift, and humans have a responsibility not only to care for that gift and not damage it, but to engage in reciprocity. Reciprocity is one of the most important principles in thinking about our relationship with the living world. Restoration is an important component of that reciprocity.
You contributed a chapter (Restoration and Reciprocity: The Contributions of Traditional Ecological Knowledge) to the book Human Dimensions of Ecological Restoration (Island Press 2011) in which you wrote, "A guiding principle that emerges from numerous tribal restoration projects is that the well-being of the land is inextricably linked to the well-being of the community and the individual."
You explain that the indigenous view of ecological restoration extends beyond the repair of ecosystem structure and function to include the restoration of cultural services and relationships to place. For indigenous people, you write, ecological restoration goals may include revitalization of traditional language, diet, subsistence-use activities, reinforcement of spiritual responsibility, development of place-based, sustainable economy, and focus on keystone species that are vital to culture. You cite restoration projects that have been guided by this expanded vision.  For the benefit of our readers, can you share a project that has been guided by the indigenous view of restoration and has achieved multiple goals related to restoration of land and culture?
One story I would share is one of the things my students (Reid 2005; Shebitz and Kimmerer 2005) have been working on: the restoration of Sweetgrass (Anthoxanthum niten), an important ceremonial and material plant for a lot of Haudenosaunee, Anishinaabe, and other peoples of the Northeastern Woodlands  use it intensively. It had been brought to our attention by indigenous basket makers that that plant was declining. The basket makers became the source of long-term data concerning the population trajectories , showing its decline.
When we began doing the restoration work in a returning  Mohawk community, that community was aboutbeing a place for restoration of language and community. My student Daniela J. Shebitz has written about this very beautifully. It's a Mohawk community that is dedicated to restoration of culture. The plants needed to be in place in order to support  this cultural teaching. When people go out to pick Sweetgrass together, there is language that is shared, there are picking songs and rituals that are shared. There is also the cultural reinforcement that comes when making the baskets.
By putting the Sweetgrass back into the land, and helping the native community have access once again to that plant, that strengthens the cultural teachings of language and basket making. This is an example of what I call "reciprocal restoration"; in restoring the land we are restoring ourselves.
One of the fascinating things we discovered in the study was the relationship between the harvesters and the Sweetgrass. We looked into how the Sweetgrass tolerated various levels of harvesting and we found that it flourished when it was harvested. The Western paradigm of "if you leave those plants alone, they'll do the best" wasn't the case at all. The indigenous paradigm of "if we use a plant respectfully, it will stay with us and flourish; if we ignore it or treat it disrespectfully, it will go away" was exactly what we found. Restoring the plant meant that you had to also restore the harvesters. The harvesters created the disturbance regime which enlivened the regeneration of the Sweetgrass. To me, that's a powerful example from the plants, the people, and the symbiosis between them, of the synergy of restoring plants and culture.
Let's talk a bit more about traditional resource management practices. You say in your writing that they provide insight into tools for restoration through manipulation of disturbance regimes. How widely appreciated are these practices among those in the fields of ecological restoration and conservation?
Certainly fire has achieved a great deal of attention in the last 20 years, including cultural burning. For a long time, there was an era of fire suppression. Both native burning and wildfires were suppressed, historically. As we know through the beautiful work of Frank Lake and Dennis Martinez, we know the importance of fire in generating  biodiversity and of course in controlling the incidence of wildfires through fuels reduction.
There is certainly an appreciation among plant ecologists of the role of natural disturbance regimes . What is less appreciated is the anthropogenic nature of many disturbance regimes–that it is a small-scale, skillfully-applied fire, at just the right season. Location and intensity, for particular purposes, helps create a network of biodiversity.
Most of the examples you provide in your chapter are projects initiated by Native Americans. While we have much to learn from these projects, to what extent are you seeing TEK being sought out by non-indigenous people? 
That's a good question. It's safe to say that the door has opened to an interest and increasing curiosity about indigenous land management regimes and how they might support conservation efforts. There are certainly practices on the ground such as fire management, harvest management, and tending practices that are well documented and very important. That material relationship with the land can certainly benefit conservation planning and practice. But more important is the indigenous world view of reciprocity and responsibility and active participation in the well-being of the land.
One of the things that is so often lost in discussions about conservation is that all flourishing is mutual. When people and their cultures are vibrant and have longevity, so does the land.  What's good for the land is usually good for people.
Speaking of reciprocity…what about trust and reciprocity when it comes to the integration of TEK and Western science? Do scientists with this increasing curiosity about TEK regard it as a gift that must be reciprocated?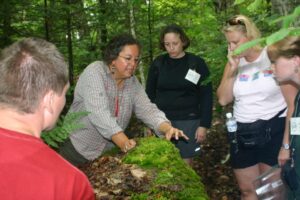 There are many schools of thought on the nature of sharing and integration of TEK. Because of the troubled history and the inherent power differential between scientific ecological knowledge (SEK) and TEK, there has to be great care in the way that knowledge is shared. It's important to guard against cultural appropriation of knowledge, and to fully respect the knowledge sharing protocols held by the communities themselves.
It is very important that we not think of this integration among ways of knowing as "blending." We know what happens when we put two very different things in a blender. We don't have either one of them anymore. Its essential that relationships between knowledge systems maintain the integrity and sovereignty of that knowledge. An important goal is to maintain and increasingly co-generate knowledge about the land through a mutally beneficial symbiosis between TEK and SEK.
The metaphor that I use when thinking about how these two knowledge systems might work together is the indigenous metaphor about the Three Sisters garden. It's a polyculture with three different species. When you grow corn, beans and squash together, you get more productivity, morenutrition, and more health for the land than by growing them alone. In indigenous ways of knowing, we think of plants as teachers. So what are those three sisters teaching us about integration between knowledge systems? When corn, beans and squash grow together, they don't become each other. They maintain their strengths and identities. In fact, their identities are strengthened through their partnership. There's complementarity. For me, the Three Sisters Garden offers a model for the imutualistic relationship between TEK and SEK. 
What role do you think education should play in facilitating this complimentarity in the integration of TEK & SEK?
First of all, TEK is virtually invisible to most Western scientists. They dismiss it as folklore, not really understanding that TEK is the intellectual equivalent to science, but in a holistic world view which takes into account more than just the intellect. In indigenous ways of knowing, we say that we don't really understand a thing until we understand it with mind, body, emotion, and spirit. All of this comes into play in TEK.
So increasing the visibility of TEK is so important. I remember, as an undergraduate in a forest ecology class, when our professor was so excited to report that a scientist with the Forest Service had discovered that fire was good for the land. Now, I'm a member of the Potawatomi Nation, known as "people of the fire." We say that fire was given to us to do good for the land. Fire has been part of our ancient practices, yet here science was claiming that they had discovered that fire was good for the land. There needs to be a great deal of education about the nature of TEK and its validity as a native science.
At the Center for Native Peoples and the Environment  we have been working on creating a curriculum that makes TEK visible to our students, who are resource managers, conservation biologists, environmental planners, scientists, and biologists.  Our goal is to bring the wisdom of TEK into conversations about our shared concerns for Mother Earth.
Where are you in the process of creating that curriculum, and are non-native students involved?
Most of our students are non-native. It is of great importance to train native environmental biologists and conservation biologists, but the fact of the matter is that currently, most conservation and environmental policy at the state and national scale is made by non-natives. It seems tremendously important that they understand these alternative world views in order to collaborate with tribes and indigenous nations, but also because these are just really good ideas.  There are alternatives to this dominant, reductionist, materialist world view that science is based upon .That scientific world view has tremendous power, but it runs up against issues that really relate to healing culture and relationships with nature.
Science is great at answering true-false questions, but science can't tell us what we ought to do. Because TEK has a spiritual and moral responsibility component, it has the capacity to also offer guidance about our relationship to place.
Are you hoping that this curriculum can be integrated into schools other than SUNYESF?
That would be wonderful. Someday, I would like to see indigenous knowledge and environmental philosophy be part of every environmental curriculum, as an inspiration to imagine relationships with place that are based on respect, responsibility and reciprocity.
We are working right now to collaboratively create a forest ecology curriculum in partnership with the College of Menominee Nation, a tribal college.  We are going to create a shared forestry class, where TEK and an indigenous world view are major components in thinking about forest ecology, as well as the scientific perspective. So that's a new initiative that we're very excited about
We already have a number of courses in place at SUNY ESF. We have an Indigenous Issues and the Environment class, which is a foundational class in understanding the history of native relationships with place and introducing TEK, traditional resource management, and the indigenous world view. We are primarily training non-native scientists to understand this perspective.
The partnership with the College of Menominee Nation sure sounds like you are bringing that complementarity you mentioned to life. 
Exactly.
Can our readers learn more about that on the Center's web site?
Not yet, but we are working on that! We'll post more as the project develops.
You have written that TEK can "provide an alternative way of approaching the restoration process." Can you elaborate?
One of the very important ways that TEK can be useful in the restoration process is in the identification of the reference ecosystems. Indigenous languages and place names, for example, can help inform this. If we translate a place name, and it  is called  "the bend in the river where we pick Juneberries," then we know something about the reference ecosystem that we didn't know before, not only biologically, but culturally as well Using indigenous language as keys to understanding reference ecosystems is something that is generally far outside the thinking of Western scientists, and it's another beautiful example of reciprocal restoration. The language has to be in place in order for it to be useful in finding reference ecosystems. So the use of traditional place names, language, oral history, etc. can be very useful to the restoration process.
Another important element of the indigenous world view is in framing the research question itself. Here is an example. My neighbors in Upstate New York, the Onondaga Nation, have been important contributors to envisioning the restoration of Onondaga Lake. Onondaga Lake has been managed primarily in an SEK/engineering sort of approach, which involves extremely objective measures of what it means for the lake to be a healthy ecosystem…standards, such as "X number of parts per million of mercury in the water column."
The Onondaga Nation has taken their traditional philosophy, which is embodied in an oral tradition known as Thanksgiving Address, and using that to arrive at different goals for the restoration of Onondaga Lake that are based on relationships. They say, "The relationship we want, once again, to have with the lake is that it can feed the people. If the people can drink the water, then our relatives, the cold water fish who were once in that lake, could return again." None of that is written into federal, empirical standards. That's why this notion of a holistic restoration of relationship to place is important. It raises the bar. The standards for restorationare higherwhen they encompass cultural uses and values.
You cite the example of the Karuk tribal forest restoration, where practitioners "were receptive to the potential contributions of unintended species, consistent with their world view of plants as carriers of knowledge."  There have been many passionate debates in our field about "invasive species" vs. "novel ecosystems." In general, how are species that are labeled "invasive" regarded by indigenous people?
There is, of course, no one answer to that. There is probably as great a diversity in that thinking among native peoples as among non-native people. However, one perspective which is often well represented in indigenous thinking, and less so in Western thinking, is this notion that the plants themselves, whom we regard as persons (as we regard all other species and elements of ecosystems) have their own intelligence, role, and way of being.
When we look at new or "invasive" species that come to us, instead of having a knee jerk reaction of "those are bad and we want to do everything we can to eliminate them," we consider what are they brining us. Plants are our teachers, so what is it they're trying to teach us? What is the presence of overabundance of Phragmites teaching us, for example? What do we need to learn about that? We need to learn about controlling nitrogen and phosphorous. Those plants are here because we have invited them here. We have created the conditions where they're going to flourish.
There are also many examples of plants that have come into good balance with other native species, so much so that we refer to them as 'naturalized species,' just like naturalized citizens. People who have come from another place become naturalized citizens because they work for and contribute to the general good. There are exotic species that have been well integrated into the flora and have not been particularly destructive. So I think there is a general willingness to wait and see what we can learn from these species, rather than have a knee jerk reaction of eradication.
You say that TEK brings value to restoration in both the body of information that indigenous people have amassed through thousands of years spent living in a place, but also in their world view that includes respect, reciprocity and responsibility. What about the skill of indigenous people in communication, and storytelling. How can that improve science?
What a great question. In the indigenous world view, people are not put on the top of the biological pyramid. We often refer to ourselves as the "younger brothers of creation." We are often consumers of the natural world, and we forget that we must also be givers. But what shall we give? We don't have the gifts of photosynthesis, flight, or breathing underwater.. But we are storytellers. The ability to tell the stories of a living world is an important gift, because when we have that appreciation of all of the biodiversity around us, and when we view [other species] as our relatives bearing gifts, those are messages that can generate cultural transformation.
Gary Nabhan says that in order to do restoration, we need to do "re-storyation." We need to tell a different story about our relationship between people and place. That is one of the most valuable contributions of indigenous people.
There is a tendency among some elements of Western culture to appropriate indigenous culture. They have this idea that TEK and indigenous ways of knowing are going to change everything and save the world. There's certainly a lot of potential. But what is most important to me is not so much cultural "borrowing" from indigenous people, but using indigenous relationship to place to catalyze the development of authentic relationships between settler/immigrant society and place. Not to copy or borrow from indigenous people, but to be inspired to generate an authentic relationship to place, a feeling of being indigenous to place.
Speaking of storytelling, your recent book Gathering of Moss, was a pleasure to read. What are you working on now?
In the spring, I have a new book coming out called Braiding Sweetgrass (Milkweed Press, 2013). The central metaphor of the Sweetgrass braid is that it is made up of three starnds:  traditional ecological knowledge, scientific knowledge, and personal experience of weaving them together. The whole theme of the book is, "If plants are our teachers, how do we become better students?" It's all about restoring reciprocity, and it addresses the question, "In return for the gifts of the Earth, what will we give?"
Since you are in New York, I would be remiss if I did not ask you about fracking. Has the native community come together to fight fracking.
Yes! In fact, the Onondaga Nation held a rally and festival to gather support for resistance to fracking. The Haudenosaunee Environmental Task Force, which is a consortium of indigenous nations in New York State, has spoken out quite strongly against hydrofracking.
All parts of our world are connected. Water is sacred, and we have a responsibility to care for it. This notion of poisoning water in order to get gas out of the ground so we can have more things to throw away is antithetical to the notion of respect and reciprocity.
Do you think it is truly possible for mainstream Americans, regardless of their individual religions, to adopt an indigenous world view-one in which their fate is linked to, say, that of a plant or an insect?
I do, because that is probably the only right way in which we are going to survive together. We will have to return to the idea that all flourishing is mutual. Unless we regard the rest of the world with the same respect that we give each other as human people, I do not think we will flourish. It's essential to recognize that all of our fates our linked.
Leaf Litter Talks With Dr. Daniel Wildcat
Professor of American Indian Studies and Co-Director of the Haskell Environmental Research Studies Center, Haskell Indian Nations University
Dr. Daniel Wildcat, a Yuchi member of the Muscogee Nation of Oklahoma, has been teaching at the School of American Indian Studies at Haskell Indian Nations University for more than a quarter century. In that time, he has co-founded the Haskell Environmental Research Studies Center and helped establish the American Indian and Alaska Native Climate Change Working Group. A protégé of renowned American Indian activist and intellectual Vine Deloria, Jr., Dr. Wildcat writes about indigenous knowledge, technology, the environment, and education. His latest book, Red Alert! Saving the Planet with Indigenous Knowledge (Fulcrum, 2009) is an urgent call to pay attention to the truth of what he calls "global burning," and to apply the wisdom and adopt the world view of indigenous people in order to effectively combat it.
Leaf Litter was honored to have an opportunity to chat with this inspiring scholar, activist, and author.
How did the Haskell Environmental Research Studies Center come to be, and how is it guided by American Indian and Alaska Native Earth knowledge and wisdom?
The Haskell Environmental Research Studies Center started in 1995, as a collaboration between Kansas State University and Haskell. At that time, there was big focus on Superfund sites, and the Center for Hazard Substance Research at Kansas State approached Haskell Indian Nations University about partnering. We said we'd like to become the conduit of good information and technology transfer to our native communities in North America.
From the very moment we started talking about what would guide the Haskell Environmental Research Studies Center, we felt like we had an opportunity to affirm a very deep awareness that the way humankind lives ought to be directly informed by the landscape and seascape of the place one chooses to live. I say "chooses" because for most Americans, that's a decision they make. For American Indians and Alaska Natives, the places that we call home are identified by thousands-years-old histories of connection to a place, a homeland. In our science, research and application of technologies, we wanted to affirm that the dichotomy we often find in the dominant society between "nature" and "culture" does not operate in our indigenous world view. It would be very difficult, for example, for an Anishinabe person of the Great Lakes to think of [himself or herself] as separate from the lakes, wild rice and fish.
Can you give us an example of how that indigenous world view is brought into a particular project or study at the Center?
The best embodiment of this awareness and relationship would be found in the recent history here at Haskell. In the early 1990s, the county announced that they wanted to build a traffic way along the southern edge of our campus, through an area known as the Wakarusa Wetland. Our students, faculty and alumni thought, "This is insane. They can't be serious." Well, we found out that they were serious.
Our position about the wetland, which was very much based on our indigenous philosophies and world view, really took the Kansas Department of Transportation, the Federal Highway Administration, and other agencies involved in the debate aback. Our position was: the wetland doesn't have to do anything other than be a wetland to be valuable to us. It is a unique ecosystem where life thrives, and it ought to be respected for what it gives to humankind and to the balance of life in the Wakarusa Rivershed area.
The wetland serves so many purposes. Can you imagine living on a campus and being able to walk to a wetland and conduct aquatic biology and botany classes there, rather than in a sterile lab environment? We made the argument that the wetland was one of the most important laboratory facilities we had, but we also talked about it in that broader context of sacredness.
[Initially founded as the U.S. Indian Industrial Training School, a government-run, 'assimilation' boarding school for American Indians] Haskell started in 1884, when boarding schools were all about destroying any vestige of Indian children's tribal identity. Back then, the wetlands were a place of refuge, where students could escape and engage in important practices such as prayer, singing native songs, and speaking the native language—all of which were prohibited in the school. So this place is recognized as very important in our history, and many of us consider it a sacred site. In fact, in 1992, with the help of a crop artist, we commemorated (not celebrated) the 500-year anniversary of the arrival of Cristóbal Colón [Christopher Columbus] by putting a medicine wheel image in the north edge of the Wakarusa Wetlands. It has a spirit bird image approaching from the east. The circle itself is about 200 feet across.
Were you able to prevent the road from being constructed?
We have been fighting that for 20 years. We just received a decision from an appeals court in Denver upholding an environmental impact statement we had challenged saying that they can build the traffic way. We're really coming up to the last round. We'll have to see if we can appeal this to the Supreme Court.
But that is a real, contemporary example of native people saying, "Places count for something, and we ought to have active relationships with those places."
You call climate change "global burning" and refer to it as yet another forced removal of indigenous people. While mainstream Americans do not yet really "feel" this burn, many indigenous people (whose very identity emerges from the landscapes and seascapes in which they live) are experiencing the "catastrophic dissolution of their indigenous lifeways." To help our readers really understand this, can you share an example of a people whose lifeway is being destroyed?
Most people get it when you talk about the circumpolar Arctic. Most people don't understand, however, [the impact on] the Desert Southwest. People think, "It's always been a desert, so what's the big deal?" The drought that they have experienced for almost two decades has gotten so severe, that the surface of that desert is literally changing. With the dry heat, wind, and fires, [native people in the Desert Southwest] are really facing some severe threats to their traditional agricultural practices. Even for people who are used to getting along with very little water, the change of just two, three, or four inches annually, when it comes, can be catastrophic.
In April, the American Indian Alaska Native Climate Change Working Group held a meeting on the Tohono O'odham reservation, just outside of Tucson. [The Tohono O'odham] are people who are used to 110 to 115 degree, temperatures throughout the summer. The models that some of our best scientists are working with today show extreme heat day temperatures moving to 120 degrees or even 125 degrees. I was visiting with [a Tohono O'odham] natural resource official and asked, "What does this mean to you?" He said, "I don't know. We have lived for generations in a hot, dry place. But two months of 120 degrees? I don't know if we can live here." He was very serious.
Margaret Hiza Redsteer, who works with USGS, has done a lot of work on climate change and the Navajo Nation. I've seen pictures of hers which show Earth's surface being rearranged by this drought. She has pictures of sand dunes covering parking lots, for example.
These are things that people are starting to think about, particularly people who have seen this incredible fire season. People are beginning to say, "Maybe we ought to begin to think about global 'burning.'" Not only are the fuels we burn causing the heat, but with extreme fire conditions and extreme heat conditions, all of a sudden "burning' is no longer hyperbole.
When you start looking at this drought that has extended through the Desert Southwest and the panhandle of Texas, you begin to wonder how people can live in this environment. They're going to have to exercise what I call in my book "indigeniuty."
In your book Red Alert!, you define "indigenuity" as the application of deep, spatial, indigenous knowledge to problem solving. For the benefit of our readers, can you elaborate on that definition?
Indigenuity is one of those words that speaks so powerfully to what we're discussing today. Indigenuity is a problem solving ability that is the result of looking at a particular situation in a particular environment, and asking oneself, "What can I do differently, with what exists here, to change the destructive relationship we've been demonstrating with the balance of non-human creation and nature that we interact with, into a more restorative, life-enhancing relationship?
It's akin to discussions you might hear about "appropriate technology"– what's appropriate relative to a particular situation, to this landscape. It asks us to once again connect technology–very dramatically and directly–to community, communication and culture. (And by community I include the living ecosystem that I'm a part of). Indigenuity is situating technology in that sort of framework, so we don't treat it as some sort of autonomous tool, separate from a culture or community. It includes the natural world we're a part of.
You write that "we should look at indigenous tribal knowledges for insights into how humankind might not merely survive this global crisis, but thrive in indigenously inspired cultures of life enhancement." To what degree do you think indigenuity, and indigenous knowledge in general, is valued today by those working in the fields of conservation planning, ecological restoration and regenerative design?
A lot of people are thinking about it. Think about "new urbanism" or "restorative landscapes." People are beginning to recognize that with a lot of the rearranging and engineering we've done for our human convenience, comfort and benefit, there are latent, unintended consequences that often turn out to do much more harm than provide benefit.
Someone could be instrumental about it and do some sort of cost/benefit analysis and say, "You know what? The way we've been doing things really hasn't been working very well. How can we change the way we grow food? How can we change the way we house ourselves? How can we change the way we live so that our lives are situated in a symbiotic equilibrium with the balance of nature we share the world with?"
I think this is what people are trying to deal with when they talk about restorative properties and resilient systems: things that have, promote, and give life. We may not be using the same terminology, but we are all starting to recognize what the fundamental problem is, and we're trying to put our minds and our practices around ways to address that.
You state the need to create places where the integration of classical experimental methodologies of science can be integrated with the experiential knowledge of indigenous people. Do some of these places exist today?  Are there other places in the world that are doing a better job than we are in the U.S.?
I don't think the U.S. can claim any type of leadership on this. That's for sure.
I was invited by some Hawaiian elders to a meeting in January (which is a very good time to go to Hawaii if you live in Kansas). A German sociologist who was visiting Hawaii told me about a whole movement in Germany and across Europe, which we would recognize as permaculture experiments. People are exploring ways to build intentional communities in very specific places, and they are all about local food, local technology applications. To me, the fact that there's this whole movement is very positive.
Some of that is going on here in the U.S., but I don't want to be naïve or unrealistic. I think, and I know many people around the world would agree, that we are not the leaders; we're kind of the poster child for the problem.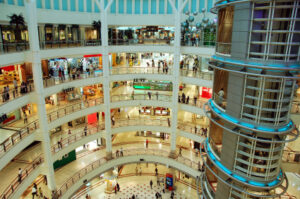 I'm a baby boomer, and I grew up in a culture of convenience – even small towns in northeastern Oklahoma and southeastern Kansas. No one really thought about energy, water, and consumption practices. To a large extent, this is still an issue in our American consumer culture. People even measure their success in terms of what they consume. We are in systems – suburbs, cities, shopping malls, "super" stores, that were largely built on a whole set of assumptions which we now realize was a mistake.
There's some heavy lifting to do here. We're talking about making intentionally, very different decisions and very different kinds of communities. The good news is, it seems like a lot of people who are really interested in that. Not the majority, but increasing numbers of people seem to "get it."
I interpreted your book Red Alert! as a three-fold call to action: 1) face the truth of what is happening to Earth; 2) pay attention- to our world and the wisdom of indigenous people; and 3) change your world view! See the world from a nature/culture nexus. The question that kept coming to my mind was: how? How does one go about changing someone's world view, and…more specifically to our audience, how do you get people in fields like biological sciences, engineering, landscape architecture, architecture, etc. to value "experience" as much as "experiment?"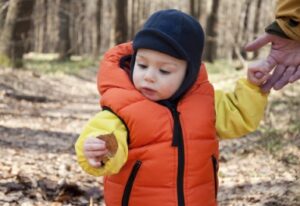 The first thing you have to do is, literally, get people out of doors. If you do that, you'll see that people start finding that there's something they've been missing. One of the challenges is to create more and more places where this can happen. Planners, who are thinking about how people want to live in the future, are already beginning to value open, green spaces.
We can also have an immediate advantage by starting to teach basic science outside of classrooms. We ought to take children outside and show them how they can begin to understand science, the world, and their relationship to it. Rather than taking this odd, experimental kind of setting and approach to understanding science, why not step outside and start talking about the hydrologic cycle, the nutrient cycle, the food or energy pyramid, etc.? You can walk around and start identifying trees that grow in your neighborhood and the birds that are in them, and ask "Why are they here? Why don't we have this bird? This tree?" Some people may say, "Well that's fine for elementary school, but what about when we need to deal with real science?" That's the problem. People should recognize that what I just described ought to be a part of real science.
Right now, most modern people talk about nature as a complete abstraction. "I just love nature." You do? Well, what part of it? Why? People say, "I'm going to get close to nature. I'm going to go backpacking through the Colorado Rockies." To me, that is absurd. Why don't you just go outside? This weird notion that "Nature can't be here; it has to be over there in the Rockies, the Yukon, or the Sonoran Desert," is emblematic of the problem. Where you live is part of nature, and ought to be recognized as such. The fact that we don't that shows you how difficult it is to change world views.
In indigenous traditions, we were great field scientists. We didn't have to go to labs. All we had to do was go to the lakes, rivers, mountains, and forests, and guess what? We had a lot of practical insight. I think this is one of the things that we're going to have to do. If we widen those experiences that changes peoples world views. That informs how they think about themselves.
How do you think higher education is doing, in terms fostering the integration of traditional ecological knowledge with Western scientific knowledge?
Some schools are doing quite well. There are some tribal colleges that are really addressing this, such as Diné College (formerly Navajo Community College), Northwest Indian College, and Haskell Indian Nations University.
What about non-Indian universities?
Some are beginning to get there. Dartmouth has a good IGERT program (Integrated Graduate Education Research Training Program) which deals with climate change. Kansas University also has a good IGERT program. Both are doing a good job of getting students out on landscapes, in places, to begin to understand what's going on.
Tell us about the American Indian and Alaska Native Climate Change Working Group. To what degree has this group begun to collaborate with national or international science organizations?
We have collaborated quite a bit. We have had a lot of support from national and federal scientific organizations. I had a summer research group that spent a week out at the National Center for Atmospheric Research's University Corporation for Atmospheric Research (NCAR-UCAR) in Boulder, Colorado. The National Renewable Energy Laboratory has supported grants and programs for tribal colleges as a result of what we've tried to facilitate through the Climate Change Working Group. We have received gift support from NASA, NOAA, USGS and others. In a lot of ways, that's hopeful. It suggests that even these big, mainstream, dominant-society institutions are beginning to realize that native people have valuable knowledge.
Are they actually integrating that knowledge into their programs?
Yes, they are really working on it.
In Red Alert!, you mention the 2007 Treaty of Indigenous Nations, and the fact that there is now a United League of Indigenous Nations. The U.S. has failed to ratify the Kyoto Protocol. What role do you think the world's indigenous people can play on the global stage?
I'm going to be very honest. I'm not terribly hopeful about that global stage. I see these large, global meetings as being controlled by major nation states like the U.S., China, and I see a lot of political jockeying.
I think indigenous people will start saying, "Let's convene our own meetings, and talk amongst ourselves about things we can do. If we wait for the major nation states of the world, we're all going to be in big trouble."
In Red Alert!, you recognize the need for "homeland maturity," and you describe that maturity as a respectful humility whereby people recognize that they are but one part of life on Earth and that they have an "inalienable responsibility" to the life that surrounds us. What gives you hope that this level of maturity can be achieved across our nation and world?
This is something for which I'm really indebted to my mentor, the late Vine DeLoria Jr., one of our leading American Indian scholars and intellectuals. The issue of maturity comes up in a lot of his writing. I once asked him about it and he said, "What is maturity? Maturity is thinking about others; not just yourself." He said, "If you look at us as a species, it's all about us. The question is: will we begin to develop maturity?"
The issue [of homeland maturity] is embodied in what Oren Lyons[Faithkeeper of the Turtle Clan among the Onondaga Nation and member of the Council of Chiefs of the Haudenosaunee] says: "Do you look at the world around you as 'resources' for our use, or do you recognize that other life as 'relatives?'"
Think about what a radical departure there would be in the way we do things if we said, "I'm not going to treat plants, animals, the Earth, water and air as resources. I'm going to establish relationships of respect." We need to leave behind this unrealistic notion that the balance of nature exists as resources for our consumption, and start recognizing that life is relatives to be treated with respect.
I'm not against a fundamental notion of inalienable rights. Even native people recognize the integrity of individuals and moral autonomy. But we left behind the counterbalance. We need to move from a system solely based on inalienable, unrealistic rights to one balanced with inalienable responsibilities.
Look at all the advertising that's being done by carbon energy: "Oh, look at all the natural gas and coal we still have! We don't need to worry! We just need to reproduce what we already have!" I say we need to move from systems of reproduction to systems of resilience.
So, we need to move from resources to relatives; from inalienable rights to inalienable responsibilities; and from reproduction to resilience.
With the kind of model we have, when people are unhappy, they take a pill. When people can't sleep, they take a pill. When people are overweight and feeling bad, they take a pill. I would argue that we need to stop looking for that biochemical solution. Let's just look at how we are living, and let's begin to modify that so we can live with less stress, in a life-enhancing manner. That's not indigenous romanticism. That's indigenous realism.
The Gift Of Native Wisdom At The Home Of The Manhattan Project
By maintaining traditional ways of life and integrating place-appropriate technologies, indigenous people have helped safeguard the world's biodiversity for thousands of years. In the process, they have amassed an enormous body of deep, place-based knowledge – knowledge that is now becoming increasingly valued by those of us in the fields of conservation planning, ecological restoration and regenerative design. But it is not only this reservoir of "traditional ecological knowledge (TEK)" that is improving our practices; it is also indigenous wisdom, and its application to problem solving.
Just ask Biohabitats associate engineer, Erin English.
When Ms. English was asked to serve as a technical expert for the plaintiffs in a Clean Water Act citizens' lawsuit settlement over stormwater violations at the Los Alamos National Laboratory (LANL) in New Mexico, she prepared herself for some potential conflict.
Initially founded to undertake the Manhattan Project during World War II, LANL now conducts a wide range of scientific research programs, including studies to ensure the safety and reliability of U.S. nuclear weapons. In past decades, activities involving the disposal of hazardous chemicals and radioactive waste were not carefully regulated. Legacy contamination from those early years exists at the site of many former operations areas around the laboratory
The lawsuit stemmed from concerns that during storms, stormwater runoff was carrying polluted runoff from LANL's mesas into canyons and ultimately the Rio Grande, a major drinking water source and important resource for irrigation, livestock, recreation and wildlife.
LANL's 40-square-mile campus is located within the sacred ancestral homelands of Pueblo peoples. The Pueblos of San Ildefonso, Santa Clara, Ohkay Owingeh, and Cochiti are among LANL's closest neighbors today.
Many of the issues in the lawsuit were resolved through a new stormwater permit issued by the EPA under the Clean Water Act. Under this permit, LANL agreed to manage its stormwater sites to meet stringent requirements at over 400 legacy sites. The permit contains requirements for improving and stabilizing stormwater controls, and monitoring runoff from the sites in order to determine whether the controls are working effectively.
The Laboratory now employs a monitoring program to determine if stormwater is carrying any industrial or chemical pollutants at levels greater than those imposed by the permits. If the levels are exceeded, the Lab must construct additional controls across Laboratory property to further minimize the amount of contaminants in stormwater sediment that reach the Rio Grande.
Communities for Clean Water (CCW), a coalition of advocacy groups including Amigos Bravos, Concerned Citizens for Nuclear Safety, the New Mexico Acequia Association, and Honor Our Pueblo Existence, is committed to making sure these requirements are met. As she prepared to consult CCW, associate engineer Erin English expected that relationships between its members and LANL would be strained, tense, and adversarial.
But that was before she met Marian Naranjo.
A member of the Santa Clara Pueblo and founder of Honor our Pueblo Existence (H.O.P.E), a non-profit dedicated to protecting the health and culture of Pueblo people, Ms. Naranjo has spent years working to ensure that the quality of stormwater from Los Alamos is improved.
Before the Lab's existence, the land on which it now sits was, according to Ms. Naranjo, "pristine and sustained our life ways since time immemorial. Since the inception of the Manhattan Project, LANL's presence has impacted us spiritually, changed our life ways, and degraded our environment," Ms. Naranjo says. "LANL has some work to do! What is at stake is our cultural survival as indigenous people."
Rather than anger, though, Ms. Naranjo brings to this effort the gift of an indigenous wisdom and world view that recognizes the vital importance of relationships, both person-to-person and people-to-place, in healing the land. It is a gift that has been shared with her by tribal elders, who have given H.O.P.E. their blessing to serve as the voice of Pueblo peoples on the matter of stormwater improvements at LANL.
To Ms. Naranjo and the Pueblo people, the site of the LANL campus is "a place that the Creator had given to us to care for." Rather than battle with LANL officials, Ms. Naranjo builds a relationship of trust that enables LANL to embrace the Pueblo view that "we are the caretakers of this place."
"In order for people to be on the same page, forming relationships is vital," she says. "Once folks understand where each is coming from," she says, a mutual respect emerges, which enables true collaboration.
Just how does she go about building these relationships? Ms. English shares an example, "At our first Public Meeting, Marian brought a small bowl of water and trimmings from native plants to the front of the room. In the form of an opening ceremony, she asked that we understand the right of all beings to clean water, and the deep spiritual significance it holds for the Puebloan people downstream. That simple, bold act set a tone that is certainly more open than your typical meeting between the government and citizens, a tone which has been carried through the process thus far. "
LANL's Surface Water and Canyon Investigations Program manager, Steve Veenis, the man responsible for orchestrating the Lab's efforts to comply with the new stormwater permit, agrees. "[Marian] brings a calming, common sense approach to the table that allows us to have a conversation, rather than be adversarial."
Pueblo elders have also helped LANL staff members understand the cultural importance of some of the sites affected by the permit. "We don't always know the historical significance [of a site]," said Mr. Veenis. "Elders can tell us about this history of some of these locations and provide insights into areas that were used for religious ceremonies." This information, according to Mr. Veenis, helps the staff ensure that extra care is given to such sites.
Despite a troubled history and the mixed feelings that still exist among Pueblo people regarding LANL's impact on the environment, progress has been made in healing both the land and human relationships. Openness shown by H.O.P.E. and people in the Pueblo community is increasingly reciprocated by LANL.
The Lab hires many Pueblo students who are pursuing environmental technology degrees, sharing education and technologies that can help address environmental challenges in their communities. Representatives from the San Ildefonso Pueblo have joined LANL and the New Mexico Environment Department on a regular rafting trip on the Rio Grande to monitor spring water along a major canyon near the Laborator. The Lab has a Tribal Relations program, and LANL regularly updates the community on its progress with the stormwater permit through public meetings.
LANL Environmental scientist Jeff Walterscheid reports that LANL is making progress, from installing erosion control measures to retrofitting stormwater control sites using Low Impact Development and green infrastructure techniques that better integrate with the environment.
Ms. English is hopeful. "I believe that the relationship that now exists between LANL, HOPE and the other coalition members has created a uniquely collaborative spirit, one that is actually very well suited to addressing the enormous challenge of reducing polluted runoff from hundreds of sites ranging from highly urbanized to remote, wild and rugged," she says. "We are actively listening to one another and looking for ideas together. This is no ordinary stormwater permit, so I suppose the solutions wouldn't be either."
Mr. Walterscheid, who grew up near Los Alamos, admits, "There were tensions in the past, but through my lifetime, relations with the local Pueblos have become much better. We understand that what is part of their well-being needs to be part of ours. We are impacting their history."
As for Erin English, she no longer anticipates conflict. She chooses, instead, to hold tight to the lessons indigenous wisdom have imparted to her on this project. "Marian and other Pueblo community members' deeply compassionate worldview, stewardship of place and clarity of purpose have absolutely impacted my work as an engineer," she says. "It has also strengthened my belief that listening to and working directly with indigenous communities is essential; it should be a given wherever possible."
When Restoring Ecology And Culture Are One And The Same
Pa Harakeke: a study of Mäori  Ecological and Cultural Restoration Values In the New Zealand Landscape – AN EXCERPT
By Jennifer Dowdell, landscape ecological designer and writer
Our decision to focus this issue of Leaf Litter on indigenous peoples and their role in ecological restoration and conservation design prompted me to look back at some of the work I'd done in New Zealand while in graduate school. Besides a gorgeous landscape and some of the most welcoming hosts I've ever met, New Zealand is special for its wide-reaching environmental regulation (the Resource Management Act) which guides responsible and sustainable development and redevelopment across the country, and outlines in great detail the important role the Mäori play in resource management, cultivation and conservation. After returning from a summer visit to the kiwi-owned landscape architecture firm Boffa Miskell in 2006, I wrote a piece on the Mäori and their contributions to ecological restoration.  Below is a summary excerpt from the paper.
kupu whakataki: introduction, linking land, people, and plants
New Zealand is host to some amazingly unique flora and fauna. The people of New Zealand are well aware of the value that this adds to their national economy through tourism and the many ecosystem services and benefits that these rich resources provide. The Mäori, the first inhabitants of New Zealand, also have a unique position within their national government, having been recognized early in the nation's history as an integral part of the national conversation when it comes to land and resource use, and management.
Māoritanga: a story of connection
The Mäori continue to have a deep spiritual connection to the natural world. This is reflected in their traditional narratives, which include "environmental virtues that are tribal traditions" (Patterson 1994). Their beliefs include an explicit environmental philosophy that continues to play a role in their relationship with the landscape and their utilization of resources (Patterson 1994).
One of the most recognized stories is that of the ancestor Rata. In the forest outside his village, he cuts down a tree in order to build a canoe for a journey to avenge his father's death, but does not say the appropriate karakia (ritual prayer) in order to obtain permission to take the tree from the forest god, Tane-mahuta. (Tane is also the father of humanity so there is an explicit understanding that there is kinship between flora, fauna and humans.) Before building his canoe, Rata rests, and during his nap the kaitiaki (forest guardians) restore the tree. When he awakes it has been restored. Rata tries again, and again the tree is restored while he sleeps. The third time he pretends to sleep and when he catches the kaitiaki restoring his tree they explain their disapproval in his not showing respect of Tane through the ritual prayer. After he expresses his shame and explains his needs and says his karakia he is then allowed to take the tree to build his canoe. This narrative is said to remind the Mäori  that the "environment is not simply a collection of resources to be exploited but a community of related beings, all of them linked to humans by ties of kinship, all of them needing protection, and demanding respect." (Patterson 1994, 398)
Mäori values are very much entwined with the health and success of the forest and other natural systems that characterize the New Zealand landscape. The natural world and its elements are part of their whakapapa (geneology), repositories of their matauraunga (knowledge), significant for their rongoa (healing properties) and ritenga (customary traditions and protocols for living), and hold their taonga (treasure) (Nghahere statement, Manaaki Whenua online).  Mauri is the essence of being that permeates all living things, and the contamination or degradation of the natural environment is seen to be a diminishment of that life force. Manatu Māori, a former minister of Mäori Affairs, described Mäori cultural sites – both ritual and natural— as "windows to the past," places that provide meaning and value to the environment in which humans live and subside (Harmsworth 1997).
a people's investment in ecological restoration, a matter of cultural survival
Results of recent studies in New Zealand indicate that land development, forest clearing, and overall environmental degradation in the last 100 years has had an enormous impact on Mäori well-being, through the loss of flora and fauna and the associated decrease in access to traditional resource banks, and the decline of the mauri (life essence) of the rivers around the country (Landcare Research Manaaki Whenua, accessed 2006).
Ecological restoration is understood as simultaneously achieving goals related to reaffirming traditional uses and striving toward a more balanced and holistic connection with the environment by enhancing landscapes rather than restoring them back to some pristine state (Harmsworth 2004). Ecological restoration goals focus on returning specific taonga (treasures) by reconstructing habitat; avoiding contamination and restoring mauri (life essence);  locally sourcing both flora and fauna species when restoring a site; and identifying and eliminating pest species (Harmsworth 2004). In both the Mäori story described above as well as contemporary descriptions of ecological restoration, it is clear that there is a sense of responsibility to recognize and give back to the natural system so that system does not lose its mauri (Orbell 1985).
Work is currently going on in many areas of restoration including a joint project between the Mäori and the pakeha (New Zealanders of non- Mäori origin) called the Mäori Community Goals for Enhancing Ecosystem Health initiative and collaborative research which focuses on areas of particular sensitivity and benefit to the pakeha, Māori, and the living landscape of New Zealand (Harmsworth 2004 & 1997; Landcare Research Manaaki Whenua).
harakeke: new zealand flax case study
Harakeke (swamp flax, Phormium tenax) is unique to New Zealand and the neighboring Norfolk Islands, and is most commonly found in coastal transition zones between land and sea (marsh systems). According to a report put out by the NZ Sustainable Farming Fund Project, "It is in these transition zones that we have the greatest need – and the greatest opportunity – to re-establish harakeke/wharariki as part of resilient, diverse Indigenous ecosystems"(McGruddy 2006).
The decline in harakeke stems from years of wetland drainage for agriculture and development, channelization of rivers, and clearing of native vegetation. Over 90% of wetlands in NZ have been drained and "in all but a few districts, only tiny and barely sustainable remnants of coastal sand country, and lowland wetland and alluvial environments remain"(McGruddy 2006; New Zealand Department of Conservation 2006).  Harakeke has been replaced by ryegrass, clover, willows and poplars, pampas and pine- all nonnative plants that were introduced during the waves of European settlement (McGruddy 2006).
whakauka: resilience through layered  ecosystem services
Harakeke has special value and meaning to the Māori. The early Mäori settlers had traveled from subtropical islands carrying with them certain plant species which could not survive in the new more harsh climate of Aotearoa.
"After food, the most essential commodity to early Mäori was harakeke. The first arrivals were well skilled in raranga, the plaiting of leaves to make mats and containers, and harakeke would have been immediately used in this way. When it was discovered that the leaves of harakeke could be scraped to obtain thick, strong fiber, Mäori added new weaving techniques to their repertoire, and increased the range of possible uses"(Scheele 1994). 
Harakeke fibers were woven into eel pots, hooks and lines; made into baskets to store food; made into clothing including rain capes for expeditions inland and skirts for the women, shields for battle, mats, belts, fishing lines, sails, ropes, and traps. (Orbell 1985) Besides the fiber, the nectar and oils from the plant were used as sweeteners and medicines respectively. Each pa or marae (fortification or meeting house) would typically have a pa harakeke (flax plantation)(Scheele 1994; Orbell 1985; New Zealand Department of Conservation 2006).
matea: restoration
As Sue Scheele explains in a paper about the restoration of harakeke, "There is wordwide concern at the loss of natural genetic variability and traditional knowledge of useful plants. Harakeke is such an overwhelmingly useful plant that there was an obvious case for the assembly of a living collection of known cultivars, together with documentation on names, origins, special qualities and uses, and the maintenance of it in the long term as a national asset"(Scheele 1994).
Thus projects like the Orchiston Collection, begun by weaver and gardener Rene Orchiston, have become the basis for many new projects devoted to harakeke restoration as it relates both to cultural preservation and ecological restoration. Manaaki Whenua, the Crown Institute for Landcape Research, has taken a leadership role in partnering with Mäori weavers to research plant taxonomy and properties, add other cultivars to the national collection, and care for a growing National New Zealand Flax Collection (Scheele 1994). Manaaki Whenua and other educational and research institutions have collaborated on research to support the restoration of harakeke in the native landscape as both a restorative and a productive element. (McGruddy 2006)
Ecological restoration studies in New Zealand have focused on the value of harakeke in the improvement of ecological corridor connections, particularly along waterways where hydrology could be improved, for erosion control and nutrient uptake. Restored harakeke can renew the natural character of the dunes and coastal habitat as well as secure against further erosion. Along farm edges and riparian corridors dual uses have been suggested, where harakeke can be established for ecological reasons and then harvested for traditional cultural uses (McGruddy 2006).
whakauru: the people's participation, restoration planning and planting
"In many areas, traditional cultivars have been lost; and, alongside the resurgence in traditional crafts, many iwi groups are re-establishing pa harakeke, carefully tended plantations of special local varieties or traditional weaving cultivars, selected for properties such as strength, softness, durability and yield." (McGruddy 2006) Because of the requirements of the RMA Mäori participation and input in restoration projects, whether they are cultural or ecological, is high. Weavers, community members, and village elders are included in conversations when planning and design projects for new or restored areas are done.
A project by the landscape architecture and planning firm Boffa Miskell Ltd. highlights the relationship that the Mäori have with development projects and how restoration work have been integrated into new development plans. A planned community was built north of Christchurch along the Pacific Coast. The plan for the new town included both native habitat restoration, in what has been termed the Eastern Conservation Management Area (ECMA), or in Mäori Te Kohanga (the nesting ground/nursery), as well as a cultural restoration area devoted to harakeke and production, education, and outreach. Boffa Miskell worked on a series of restoration plans including the creation of a Pa Harakeke (harakeke garden). Working with iwi (subtribe) consultant Te Marino, designer Nancy Vance coordinated formal meetings with local tribe members, weavers and tribal elders at a local marae (meeting house). Together they drafted and designed the pa to be a valuable an education tool, a restoration tool, and a productive landscape that will be harvested. Plans were drawn up that were mindful of proper and traditional planting techniques:
"Flax is always planted in 3's, with their poku ("belly") pointing to the east. They should be spaced 3m apart and are often planted orchard-like for ease of maintenance and access. Space allows air to circulate and therefore less disease, and for the best productive potential." (Vance 2006)
"The late Ngoingoi Pewhairangi of Tokomaru Bay suggested that, when planting, the concave side of the fan should face the prevailing wind—'the flax, like the Māori, carries its baby on its back and the mother protects it.' Young flax leaves are very palatable to stock, so bushes should be securely fenced." (Scheele 2005)
Boffa Miskell designers were also careful about the protection of certain cultivars in the organization of the plants in the design. Some cultivars were received from Manaaki Whenua National Collection while others were contributed by individuals, having been passed down through family. The hardiest and most common cultivars were designed to be at the entry, while the family lines will be placed in less conspicuous and accessible areas, protected from over-harvesting and trampling. Besides the gardens, the harakeke is planted with other natives as structured plantings that contribute to the enhanced ecosystem integrity and integration with the neighboring native bush in the Te Kohanga. The designers at Boffa Miskell, in collaboration with the local iwi, were careful to order only local cultivars from the Manaaki Whenua National Collection in order to do their best to restore local native integrity. (Infinity Group 2006, ECMA- Te Kohanga Management Plant, http://www.pegasustown.com/the-town/conservation-areas, http://researcharchive.lincoln.ac.nz/dspace/bitstream/10182/1451/3/Lenihan_Marino.pdf.txt ; http://www1.ccc.govt.nz/Council/agendas/2006/June/BurwoodPegasus7th/PaHarakeke.pdf )
The Pa Harakeke has been designed to be a more production- and culture- oriented landscape with a focus on the mana (spirit) of the Mäori whakapapa (geneology), while the larger Te Kohanga includes open water areas in the sand dunes, tall rushland areas, short rushland areas, willow stands with native understory, wetland areas, pine forest, and a carex swamp. This is a melding together of introduced and native species, but with a focus on adaptive management for increased biodiversity and native survival. Te Kohanga has been mandated to be a place that "protects archeological and cultural values, while also providing for enjoyment, maintenance, and enhancement of nature conservation values, including the habitat of all indigenous species, and associated recreation and education" (ECMA Management Plan 2006).
mutunga: conclusion
Pa Harakeke is just one example of the work that New Zealanders are doing to incorporate Mäori traditional values into ecological restoration management. The kiwi sensibility strives for ways to incorporate and include all members of society in the process of ecological restoration in a way that is respectful of traditional knowledge and cognizant of factors of biodiversity in the landscape. The value of the Mäori heritage and tradition, as contemporary cultural preservation and resource management, is recognized as an important element in the practice of ecological restoration.
Thank You
Special thanks to Nancy Vance, Te Marino Lenihan, Don Miskell, and Simon Swaffield for resources and insights into the restoration practices on the ground, and for sharing their practical professional knowledge about cultural and ecological restoration in New Zealand.
References:
ECMA Management Plan. 2006. Infinity Group  & Boffa Miskell Ltd.  3 Plans for Pegasus Pa Harakeke and ECMA, ECMA Management Plan. Copyright 2006. All rights reserved.
Harmsworth, G.R. 1997. Mäori values for land use planning. New Zealand Association of Resource Management (NZARM) broadsheet, February 1997. pp 37-52. http://icm.landcareresearch.co.nz/site_details/project_people/garth_harmsworth.htm, Accessed October 11, 2006.
Harmsworth, G.R. 2004. A Mäori perspective on biodiversity restoration. PPT of Presentation: Research in Ecological Restoration, Landcare Research Manaaki Whenua,  Workshop, Hamilton, May 2004. http://icm.landcareresearch.co.nz/site_details/project_people/garth_harmsworth.htm , Accessed November 13, 2006.
Janet Stewart Reserve online, oral history and harakeke background, http://library.christchurch.org.nz/TiKoukaWhenua/JanetStewart/ , Accessed November 4, 2006.
Landcare research, Manaaki Whenua. www.landcareresearch.co.nz. (Crown Research Institute Manaaki Whenua)- Mäori community goals for enhancing ecosystem health FRST contract # TWWX0001) report, accessed October 20 and November 11, 2006.
Kiaatamai website, Mäori  God Tane image. Accessed November 14, 2006. (http://www.kiaatamai.org.nz/b_atua/tane.htm)
Maori Dictionary online, http://www.maoridictionary.co.nz/index.cfm (translations).
McGruddy, Elizabeth. 2006. (Editor/Compiler) Integrating New Zealand Flax into Land Management Systems. Sustainable Farming Fund Project 03/153. July 2006.
(accessed through Simon Swaffield, Professor of Landscape Architecture and Dean of the department at Lincoln University, New Zealand.)
New Zealand Department of Conservation, Flax Facts Online, Accessed November 11, 2006. http://www.doc.govt.nz/Community/002~Events/Conservation-Week/000~Archive/010~2001/Unique-New-Zealand-Education-Resource/004~Native-Flax.asp
Ngahere statement, Manaaki Whenua online, Accessed October 21, 2006 and November 9 2006. http://www.landcareresearch.co.nz/research/social/documents/Biodiversity_Māori_factfile.pdf
Orbell, Margaret. 1985. The Natural World of the Māori. David Batemen Ltd. Auckland, New Zealand.
Patterson, John. 1994. Mäori Environmental Values. Environmental Ethics, Vol 16. 397-409.
Resource Management Act verbiage that applies to the Mäori (Tangata Whenua) taken from : http://www.eds.org.nz/rma/introduction/tangata.cfm
Scheele, Sue. 1994. Harakeke: the Rene Orchiston collection / Sue Scheele ; based on information provided by Rene Orchiston. — 3rd ed. — Lincoln, NZ : Manaaki Whenua Press, 1994 (2005).
Smitz, Paul et. al. 2004. Lonely Planet: New Zealand. Lonely Planet Publications Pty Ltd.
Tararu Valley Natural History of New Zealand Online. Accessed November 9, 2006. http://www.tararuvalley.org/rainforest-conservation/natural-history-of-NZ.html
Treaty of Waitangi Online, New Zealand Governnent Website, Accessed Novemeber 11, 2006. http://www.treatyofwaitangi.govt.nz/story/shortstory.php.
Te Marino Lenihan on behalf of Pegasus Town Ltd, Te Ngāi Tūahuriri Rūnanga & Te Rūnanga o Ngāi Tahu. (iwi consultant) November 2006, through Nancy Vance and Boffa Miskell Ltd.
Vance, Nancy. Personal phone interview and email correspondence. October and November 2006. Pegasus Project Pa Harakeke. Landscape Architect at Boffa Miskell Ltd. Christchurch office. Gloucester Street Christchurch.NZ.
Wikipedia Online, http://en.wikipedia.org/wiki/Gondwana – and New Zealand – all images are in the public domain. Accessed November 11-13, 2006.
Soil Management, Pre-Columbian Style
By Nick Lindow, Water Resources Engineer
Early European exploration into the Amazonian jungle produced few signals of any large inhabitations by indigenous people.  However, more recent research in the Amazon Basin has indicated a complex agricultural network capable of sustaining significant populations.  One of the strongest indicators has been the discovery of Terra Preta, or Dark Earths, which were the result of the systematic management of Amazonian soils using biochar.
Biochar is the solid material obtained from the carbonization of biomass, or simply, charcoal produced by the burning of wood and plant matter at low oxygen levels. Research being performed by Cornell University, the University of Oxford, and others has helped to bring further understanding of biochar and its use in the Amazon.  By incorporating biochar in conjunction with nutrient additions, the early indigenous peoples of the Amazon converted extremely poor soils into highly fertile and productive land.  The practice has been dated back to the pre-Columbian Indians from 500 to 2500 B.C. in the Brazilian Amazon.  Today, it is seen as an important tool for increased food security and even to combat climate change.
How biochar can help soil
Contrary to popular belief, the soils of the Amazon jungle are very poor at supporting agriculture due to their high acidic nature and low nutrient content.  The humid, tropical climate has led to highly weathered soils and loss of nutrients by leaching.  But the addition of biochar into these soils has been shown to increase crop yields several times.  Biochar is able to buffer the acidic soils, making it a desirable alternative to conventional liming applications, which can be very expensive. Biochar also improves the efficiency of fertilizers added to the soil because it increases retention and reduces leaching. Highly stable, biochar can persist in the soil for hundreds of years.
The mechanisms that give biochar such highly prized characteristics are largely due to its high cation exchange capacity (CEC).  CEC is a measure of the number of positively-charged particles that a soil can hold.  Important nutrients such as calcium, magnesium, potassium, and ammonium have a positive charge.  Biochar consists of very small particles with an extremely high surface area.  This gives biochar the ability to retain nutrients.  The biochar itself is high in potassium, phosphorus, and various micronutrients necessary for plant growth.
Biochar as an Alternative to Slash-and-Burn
Slash-and-burn was thought to be the main system of agricultural land-use in the Amazon Forest.  However, pre-Columbian Indians did not have steel tools, so the practice of felling trees would have been a very arduous task. Research into the history of Terra Preta has led scientists to believe that the early inhabitants of the Amazon practiced the intentional management of soil through the addition of charcoal. The difference is in how the biomass is burned. In slash-and-burn techniques, fallow fields or forest biomass is cut and burned to allow for the planting of crops.  Burning the biomass leaves only 3% of the carbon from the organic material in the soil.  By charring the biomass  (burning it in low-oxygen level conditions), up to 50% of the carbon remains in the soil in a highly stable form.
A recent article from Science magazine has revealed the global effect of current slash-and-burn practices on black carbon leaching in the Amazon.   The article highlights a study of black carbon export from the Amazon into nearby surface waters.  The researchers estimate that the region sends between 50,000 to 70,000 tons of dissolved black carbon to the marine environment.  Once there, the impact on the marine waters is largely unknown.  The carbon mineralizes in water, which would cause pH to increase.  Large amounts of black carbon are also emitted into the atmosphere through the burning of fossil fuels, which eventually are deposited over the grounds and oceans around the world.
Potential role of biochar in restoration
The deforestation and burning of rainforest biomass in the tropics is clearly not a small scale process, and very well could be effecting global climate change.  So how does biochar play a role?  The research being performed by Cornell and Oxford is helping to improve our understanding of how biochar can be used to improve soil fertility, reduce agricultural waste, produce energy, and even mitigate the effects of human-derived greenhouse gases on climate change.  Not only does soil amended with biochar increase plant production and species richness in studies;it has been observed to be much more persistent in soil than any other form of organic matter commonly used in agriculture.  This stability in the soil makes biochar a useful tool for long-term carbon sequestration.  The production of biochar can also be used to produce energy, whether through hydrogen, biofuels, or electricity.  And as part of a sustainable waste stream from farms, byproducts of agriculture such as peanut shells, rice husks, or sugarcane bagasse can be the principal ingredient for making a useful soil additive in biochar.
The role of biochar in the restoration of native ecosystems is and important study for the future.  We need to consider when to use biochar in restoration projects because native vegetation thrives on "lean" or low nutrient soil.  We don't want to create a nutrient-rich soil that could potentially enable invasives to out-compete native species.  Finding a local source of biochar can also be difficult and costly.  We recently used charcoal as an additive in the floating wetlands project.
So, the indigenous people of the Brazilian Amazon have left us what may turn out to be an important tool for the future of restoration, conservation, and regenerative design.  By incorporating biochar into our work, we may be able to promote the sustainable management of soils, improve the success of our projects, and perhaps even make a difference in the climate.
Resources
Organizations
Aboriginal Canada Portal: Traditional Ecological Knowledge
Aboriginal Education Research Center
Alaska Native Knowledge Network
American Indian and Alaska Native Climate Change Working Group
Center for Native Peoples and the Environment
Center for World Indigenous Studies
First Peoples: New Directions in Indigenous Studies
Indigenous Peoples' Restoration Network
Institute for Tribal Environmental Professionals
Native Communities and Climate Change
Events
Indigenous Forum at the upcoming 2012 Bioneers Conference

Merging traditional ecological knowledge with science for ecosystem restoration decision making (at EcoSummit 2012)
Articles/Publications
Berkes, F. 1993, Traditional ecological knowledge in perspective. P. 1–10 in Traditional ecological knowledge; concepts and cases, Inglis, J.T. (ed). International Program on Traditional Ecological Knowledge, Ottawa, Canada. 142 p.
Berkes, F. 2008. Sacred ecology, 2nd ed. Routledge: Taylor and Francis Group, New York. 313 p.
Berkes, F., J. Colding, and C. Folke. 2000. Rediscovery of traditional ecological knowledge as adaptive management. Ecological Applications 10:1251–1262.
Berkes. F., J. Colding, and C. Folke. 2003. Navigating social–ecological systems: building resilience for complexity and change. Cambridge University Press, Cambridge, UK.
Best Practices on Indigenous Knowledge,  UNESCO
Proceedings from EARTH IN TRANSITION: How Traditional Ecological Knowledge Addresses Climate Change, a 2005 gathering of indigenous experts from around the world to discuss ideas and share expertise on how TEK can address global climate change.  Conveneed by the IPRN, the meeting was funded by The Christensen Fund and the Starflower Foundation.
Turner, N.J., M. Boelscher Ignace, and R. Ignace. 2000. Traditional ecological knowledge and wisdom of Aboriginal peoples of British Columbia. Ecol. Applic. 10(5):1275–1287.
Ecology and Society, 2004 Special Feature on Traditional Knowledge
Egan, Dave, Hjerpe, E. and Abrams, J. editors. (2011) Human Dimensions of Ecological Restoration: Integrating Science, Nature, and Culture. Washington, D.C.: Island Press.
Gadgil, M., P. Olsson, F. Berkes, and C. Folke. 2003. Exploring the role of local ecological knowledge for ecosystem management: three case studies. Pages 189–209 in F. Berkes, J. Colding, and C. Folke, editors .Navigating social–ecological systems: building resilience for complexity and change. Cambridge University Press, Cambridge, UK.
Garibaldi, A., and Turner, N. 2004. Cultural keystone species: implications for ecological conservation and restoration. Ecology and Society 9(3):1. (Online.) URL: http://www.ecologyandsociety.org/vol9/iss3/art1/.
Kimmerer, Robin W. (2003). Gathering Moss: a natural and cultural History of Mosses. Corvallis, Oregon: Oregon State University Press.
Kimmerer, R.W. 2000. Native knowledge for Native ecosystems. Journal of Forestry. 98(8):4–9.
Kimmerer, R.W. 2002. Weaving traditional knowledge into the biological curriculum: A
call to action. Bioscience 52(5):432–438.
Kimmerer, R.W., AND F.K. Lake. 2001. The role of indigenous burning in land management. Journal of Forestry. 99(11):36–41.
Nelson, Melissa K., editor. (2008) Original Instructions: Teachings for a Sustainable Future. Rochester. Vermont: Bear & Company.
Protecting and Promoting Traditional Knowledge: Systems, National Experiences, and International Dimensions, Sophia Twarog and Promila Kapoor, Editors. United Nations, 2004.
Asserting Native Resilience:  Pacific Rim Indigenous Nations Face the Climate Crisis,  Zontan Grossman and Alan Parker, Editors.
Salmon, Enriqué (2012). Eating the Landscape: American Indian Stories of Food, Identity, and Resilience. Tuscon, Arizona: University of Arizona Press.
Traditional Knowledge, Innovation and Practices United Nations Environmental Programme, Convension on Biodiversity
Tribal Climate Change Newsletter
Wildcat, Daniel R. (2009). Red Alert!: Saving the Planet with Indigenous Knowledge. Golden, Colorado: Fulcrum Publishing.
Resources provided by the Society for Ecological Restoration International
Africa
Reed, M.S., Dougill, A.J., & Baker, T.R. (2008). Participatory indicator development: What can ecologists and local communities learn from each other? Ecological Applications, 18 (5), 1253-1269
Millar, D. (2004). "Interfacing Two Knowledge Systems: Local Knowledge and Science in Africa". Centre for Cosmovision and Indigenous Knowledge , Ghana http://scholar.googleusercontent.com/scholar?q=cache:9eqQd1nJDAJ:scholar.google.com/&hl=en&as_sdt=0,9
Takada, A. (2004). "Activating Ecological Knowledge: Navigation Practices in the Kalahari Desert" http://www.psych.unito.it/csc/cogsci05/frame/poster/3/ma260-takada.pdf
Arctic
Yli-Pelkonen, V. and Kohl, J.(2005). "The Role of Local Ecological Knowledge in Sustainable Urban Planning: Perspectives from Finland". Sustainability: Science, Practice, & Policy, 1 (1), 3-14. http://sspp.proquest.com/static_content/vol1iss1/0410-007.yli-pelkonen.pdf
Petrova, T. andSemenova, T. (2004). "Integration of Scientific and Local Knowledge in the Protection of Sacred Sites in the Russian Arctic"  http://www.maweb.org/documents/bridging/papers/petrova.tatyana.pdf
Kingston, D. and Ford, J. (2003) "Documenting the Cultural Geography, Biogeography, and Traditional Ecological Knowledge of King Island, Alaska"  http://www.ed.psu.edu/icik/2004Proceedings/section4-kingston-ford.pdf
Wohlforth, C. (2001). "The Iñupiaq Supercomputer: What the Whale Hunters Know & Some Scientists Want To Discover" Anchorage Press, Nov. 8-14. http://www.wohlforth.net/whaling.html
Asia
Gupta, A. and Guha, K. (2002). "Tradition and Conservation in Northeastern India: An Ethical Analysis"  Eubios Journal of Asian and International Bioethics, 12, 15-18. http://www.eubios.info/EJ121/EJ121F.htm

Australia, New Zealand & the Pacific Rim
Verran, H. & Christie, M. (2007) Using/Designing digital technologies of representation in aboriginal Australian knowledge.
King, D. and Skipper, A. (2006)."Understanding local weather and climate using Maori environmental knowledge". http://www.niwa.co.nz/publications/wa/vol14-no2-june-2006/understanding-local-weather-and-climate-using-maori-environmental-knowledge
Dahl, A. L. (2002) "Linking Science and Indigenous Knowledge for Local Environmental Management"presented at the Seminar on Integrating Science in Local Communities, University of Witwatersrand. http://www.bcca.org/ief/ddahl02b.htm
Calamia, M. A. (1999). "A Methodology for Incorporating Traditional Ecological Knowledge with Geographic Information Systems for Marine Resource Management in the Pacific". SPC Traditional Marine Resource Management and Knowledge Information Bulletin, 10, 2- 12. http://www.iapad.org/publications/ppgis/incorporating_itk_with_gis_for_mrm_in_the_pacific.pdf
International
Leahy, Stephen. March 29, 2012, "Wisdom of elders better than science or the internet: They still know how to cook mammoth." Climate Change and Indigenous Peoples, National Geographic News Watch. http://newswatch.nationalgeographic.com/2012/03/29/wisdom-of-elders-better-than-science-or-the-internet-they-still-know-how-to-cook-mammoth/
Pearce, F., "Digital defenders: Tribal people use GPS to protect their lands." Yale Environment 360, March 15, 2012.http://e360.yale.edu/content/print.msp?id=2506
Berkes. F. (2009) Ecological complexity, fuzzy logic, and holism in indigenous knowledge. Futures, 41 (1), 6-12.http://www.sciencedirect.com/science/article/pii/S0016328708001092
Dickson (2003) "Let's not get too romantic about traditional knowledge" http://www.scidev.net/en/editorials/lets-not-get-too-romantic-about-traditional-knowl.html
Dowie, J. (2003) "Western Science and Traditional Knowledge – No Gap to Bridge" The Polar Times, October. http://www.grida.no/publications/et/pt/page/2579.aspx
Gibson, B. (2003). "Traditional Ecological Knowledge and Environmental Impact Assessment"  http://www.environment.uwaterloo.ca/ers/research/490s/Burnaby_TEK&Asmt.pdf
Iaccarino, M. (2003) "Science and culture"European Molecular Biology Organizations Reports, 4 (3), 220- 223. http://www.nature.com/embor/journal/v4/n3/pdf/embor781.pdf
Studley, J. (1998). "Dominant Knowledge Systems and Local Knowledge"  http://webcache.googleusercontent.com/search?q=cache:http://www.mountainforum.org/sites/default/files/pub/126.pdf
Freeman,M.R. (1992) "The Nature and Utility of Traditional Ecological Knowledge"  by Canadian Arctic Resources Committee, 21 (1). http://www.carc.org/pubs/v20no1/utility.htm
North America
Heimbuch, H. " Conference buoys knowledge of modern scientific concerns" The Bristol Bay Times, April 13, 2012. http://thebristolbaytimes.com/article/1215conference_buoys_knowledge_of_modern
Spearfish Magazine, February 7, 2012, "Students study native medicinal plants to fight disease." http://rapidcityjournal.com/news/local/communities/spearfish/bhsu-staff-students-study-native-medicinal-plants-to-fight-disease/article_17589dd2-510f-11e1-bd45-0019bb2963f4.html
Glossary
Traditional Knowledge, as defined by the Convention on Biological Diversity, Article 8 (j): refers to the knowledge, innovations and practices of indigenous and local communities around the world. Developed from experience gained over the centuries and adapted to the local culture and environment, traditional knowledge is transmitted orally from generation to generation. It tends to be collectively owned and takes the form of stories, songs, folklore, proverbs, cultural values, beliefs, rituals, community laws, local language, and agricultural practices, including the development of plant species and animal breeds. Traditional knowledge is mainly of a practical nature, particularly in such fields as agriculture, fisheries, health, horticulture, and forestry.
Traditional Ecological Knowledge:  The knowledge, practice, and belief concerning the relationship of living beings to one another and to the physical environment, which is held by peoples in relatively nontechnological societies with a direct dependence upon local resources.  (Berkes 1993)
Biohabitats Projects, Places & People
Projects
Improving Ecology In Two Salt Lake City Parks
Red Butte Creek flows through Miller Park, a deep, tree-filled glen in a Salt Lake City neighborhood. Over the last few decades, Red Butte Creek's channel has suffered from severe erosion and downcutting. Despite this degradation, the steep valley, with its abundance of trees in an otherwise semi-arid region, has become a bird sanctuary.  Biohabitats and subconsultant Design Workshop were recently selected by the Salt Lake City Parks and Public Lands Division to help restore the creek's stability, enhance wildlife habitat, and improve filtration.
Biohabitats is also helping the Salt Lake City Parks and Public Lands Division with the restoration of Liberty Lake, located downstream of Miller Park on Red Butte Creek, in the city's second largest urban park, Liberty Park. Following the cleanup of an oil spill in 2010, a concrete edge was installed along the outside of the lake. To help the Division restore the site's ecology, Biohabitats will develop a design for removing some of the concrete and surrounding turf and creating a mosaic of emergent, wet meadow, and willow wetlands.  The wetlands, which will feature plants native to the region, will not only add habitat and beauty to the lake, but also provide water quality treatment.
Dig It! A Suburban Stream Restoration Begins

Earlier this month, officials in Baltimore County, Maryland broke ground for the construction of the Jennifer Branch Stream Restoration. Over the past several decades, this suburban stream experienced straightening, encroachment, stream and bank erosion, and flooding as a cumulative impact of development in the watershed.  With tall, eroding banks, poor habitat, and exposed sewer lines, the degraded stream system was threatening infrastructure and property.
With funding assistance from the Maryland Department of Natural Resources, the Baltimore County Department of Environmental Protection and Sustainability (DEPS) is leading this restoration of over 6,000 linear feet of Jennifer Branch. Biohabitats was thrilled to see those shovels hit the soil to launch the implementation ofour natural channel design. Once completed, Jennifer Branch will be on its way to improved water quality, stability and habitat; reduced sediment loading; and an enhanced riparian buffer. It will also be a beautiful, natural, resilient area for people to enjoy amidst a congested, suburban neighborhood. For more information, visit Baltimore County's web site.
Constructed Wetlands Enhance Sea Lion Exhibit At Fresno Zoo

Fresno Zoo's Sea Lion Cove exhibit, which opened last month, is modeled on the ecology of California's Central coast and features sea lions, seals and pelicans in a 200,000 gallon pool. Visitors are afforded an up close and personal view 35 feet underwater through a massive glass window into the depths of the exhibit.  Underwater viewing requires pristine water quality, however, and that's where Biohabitats' expertise comes in. Working with T.A. Maranda & Associates, who designed the primary water filtration and life support systems, Biohabitats created a constructed wetlands system to recycle the backwash water generated by the filtration system, saving the Zoo up to 200,000 gallons of fresh, potable water per year. Instead of dumping the backwashed water to the sewer, the natural treatment system first settles the water to reduce solids, then provides biofiltration of organic matter and nutrients in the subsurface flow constructed wetlands. Water recovered from the wetlands is then returned to the filtration system for polishing and disinfection before being returned to the exhibit's pools.
Restoring Stability And Ecology In Urban Nature Preserve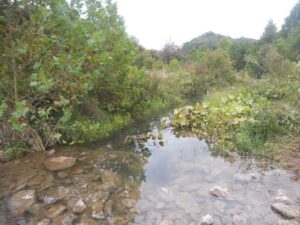 With nearly 100 acres of forested ravines, wetlands, streams, springs, waterfalls and historic features, the Cove Spring Park/Nature Preserve is one of Frankfort, Kentucky's most popular public parks. To our delight, it is about to get even better.   Thanks to the City of Frankfort and the Kentucky Department of Fish and Wildlife Resources, construction of an exciting stream and wetland restoration project is now underway. Before the restoration, a tributary to Cove Spring, Penitentiary Branch, was eroding and downcutting severely during storms.  Biohabitats' design not only reconnects the stream with its floodplain, adding stability, it also creates habitat and reduces erosion.  The restoration will create conditions more favorable to amphibians, small fish and many other organisms in headwater streams. We look forward to returning to monitor the project in the spring of 2013!
Reclaiming Nature's Right to Water
Water is a precious commodity in Colorado, and its distribution is governed by water rights–some of which date back to the mid to late 1800s. Old diversion structures and ditches abound throughout the state, and the City of Fort Collins is no exception.  The City recently joined forces with the Colorado Water Trust in an effort to restore ecological flows back in the Poudre River. As part of that effort, Biohabitats is developing a design for the removal of two impediments on the Poudre River:  an abandoned concrete diversion structure and an embankment structure that was installed during gravel mining operations. The design will not only remove the impediments, which had caused sediment trapping and upstream ponding, but restore floodplain connection and fish passage. It will also create wetlands, adding habitat and filtration. By this time next year, we expect to see this reach of the Poudre flowing freely.
Places
from September 30-October 5, EcoSummit 2012will bring together the world's most respected minds in ecological science to discuss restoring the planet's ecosystems.  Among those respected minds will be Biohabitats senior environmental scientist Dr. Peter May, who will present on the use of algae to clean wastewater and create a biofuel in New York City, and ecological landscape designer Jennifer Dowdell, who will present on the topic of Environmental Justice & Watershed Planning. EcoSummit will also include a special workshop on traditional ecosystem knowledge.
What will be the future of New York City's Central Park woodlands? On October 5, Biohabitats president Keith Bowers will join a distinguished group of panelists in discussing just that at  Bridging the Nature-Culture Divide II: Stewardship of Central Park's Woodlands. The event is hosted by the Cultural Landscape Foundation and sponsored by Central Park Conservancy. Click here to register.
Biohabitats' water resources engineers Ted Brown and Jennifer Zielinski wouldn't miss the 2012 Watershed and Stormwater Conference in Baltimore for the world! Hosted by the Center for Watershed Protection and the Association of Watershed and Stormwater Professionals, the event aims to strengthen the multidisciplinary approach to watershed management. Ted will join panelists addressing watershed planning and Jennifer will present on the use of regenerative stormwater design in areas of redevelopment.
Biohabitats president Keith Bowers will be in Columbia, South Carolina October 10-11 to attend the 2012 South Carolina Water Resources Conference. The goal of the conference is part of Clemson University's Center for Watershed Excellence's efforts to work towards collaborative management of water resources across the state and the region.
On October 15-18, Senior ecologist Kevin Nunnery and fluvial geomorphologist Vince Sortman will head to Wilmington, North Carolina for Stream Restoration in the Southeast. Kevin and Vince will present talks on regenerative stormwater conveyance and variations in stream restoration designs.
The Urban Land Institute (ULI) will hold its 2012 Fall Meeting in Denver, Colorado on October 16-19. The theme of the event is What's Next: Real Estate in the New Economy. If you're there, be sure to keep an eye out for ULI member, Keith Bowers, who recently joined ULI's Sustainable Development Council.
Biohabitats is pleased to support this year's Passaic River Symposium, which will take place on October 12 in Upper Montclair, New Jersey.
The 23rd Annual National Bioneers Conference October 19-21 in San Rafael, California. Biohabitats Associate Engineer Erin English
If you are heading to Tampa, Florida October 20-24 for the 2012 Restore America's Estuaries Conference be sure to stop by the Biohabitats booth (#412) and chat with senior ecologists Terry Doss, Ed Morgereth and Joe Berg. Ed will share the story of Lardner's Point Park, ecologically-based riverfront revitalization. Joe's poster: "Regenerative design and ecological engineering of direct coastal drainages to restore lost resource function and optimize ecological services" is sure to live up to its lengthy title in terms of awesomeness!
The Society for College and University Planning is holding its Southern Regional Conference in Raleigh, North Carolina October 21-24. The theme of this year's gathering is "Innovative Leadership." Jon Hathaway, water resources engineer from Biohabitats Southeast Bioregion office, will join representatives from the University of North Carolina to  share information about how the University is making its new Carolina North campus a model of sustainability.
Biohabitats president Keith Bowers will be among featured speakers at this year's EcoDistricts Summit in Portland, Oregon October 23-26.
On October 25, the Maryland Association of Floodplain and Stormwater Managers will hold its annual conference in Linthicum, Maryland. Water resources engineer Phil Jones will join representatives from the City of Gaithersburg will present their work evaluating green street retrofit opportunities throughout the city.
Biohabitats is happy to support The Cherry Creek Stewardship Partners' annual conference on November 1 in Denver, Colorado.
Greenbuild, which will take place in San Francisco November 14-16, is the world's  largest conference and expo dedicated to green building. Biohabitats Associate Engineer Erin English will be there to present From the Ground Up: Sowing a New Crop of Sustainable Leaders. Don't miss it!
People
Meet the newest members of the Biohabitats team.
Tristan Burwell 
A creative, Star Wars-obsessed kid with a knack for metalworking and machinery, Tristan Burwell once aspired to a career as a special effects artist. But as his love of the outdoors began to eclipse his fervor for the force, Tristan decided to use technical skills to make a positive impact on the environment. As Biohabitats' newest CADD technician, Tristan is applying his expertise in civil design and 3D modeling experience to do just that. Awfully glad he chose this career path, we are.
Tory Grieves
What does environmental scientist Tory Grieves have in common with former U.S. President and National Parks creator, Theodore Roosevelt? If you guessed a passion for the environment, you're only partially correct. Like Roosevelt, Tory also knows what it feels like to sit atop a horse and command troops.
A Cadet Major in the last junior cavalry of the U.S. while in high school, Tory is not one to shy away from challenge and responsibility (and the chance to wave a sword!). The newest member of Biohabitats' Hudson River Bioregion office, Tory is eager to put her enthusiasm to work for the environment. Field notebook and GPS unit in hand, she's ready to charge into the field and battle for a better planet!