Thoughts on Soil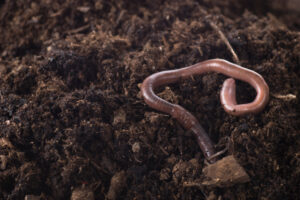 Soil. It is one of the most essential natural resources on our planet, alongside air and water. It is, literally, the foundation for life. In fact, a mere teaspoonful of soil is believed to contain over 4 billion microorganisms (more than half of the human population)!
Soil growth is so slow, it is considered a non-renewable resource. The process of soil formation can take thousands of years. Yet threats such as erosion, climate change, deforestation, agriculture, resource extraction, pollution and poor land management are endangering soil all over the world.
Restoration efforts using compost material, plants, microbial communities, prescribed fire, land imprinting, and other methods are out there, but in general, when it comes to ecological restoration and conservation planning, this vulnerable, critical resource is often treated with little regard.
In this issue of Leaf Litter we attempt to bring this "dirty" issue to the surface, unearthing useful information, helpful resources and inspiring soil restoration pioneers along the way.
Leaf Litter Talks with Jim Harris
Professor of Environmental Technology at Cranfield University
How did you get interested in soil?
It's funny, really. I had very little interest in soil until I went to college. My first degree was in applied biology, and if I was to be given a subject discipline, it'd be a plant biochemist. We had some soil lectures during the course of that. I was about to go off and do a Ph.D. in seed germination, and the role of light and dormancy breaking. I had some theories about the biochemistry of that that I wanted to test. …and money was pulled by the Thatcher government across the U.K. and my supervisor had some money available to look at, of all things, aquaria filter materials. It was substance called zeolite. Essentially what happened was these materials absorbed lots of ammonium from the fish and the bugs start to work on the ammonia and convert it to harmless compounds, (which means you can get your fish into your tank much sooner than if you use traditional filter material) and I got to think about, well, okay, now I've got this fish tank…what we can use this material with when it's finished? I thought about my soil lectures and some of the things we heard about deep mines and I wondered if places like British Coal would be interested in using this material to improve the nutrient retaining capabilities of coal soil from deep mines. It's a long story, but essentially I organized a meeting with the wrong research director. I gave him some schpeel about this and his interest was not deep mines, but open-cast (strip) mines. He said, "this stuff's too expensive" but if you want to do a Ph.D. in soil storage, I've got the money." So I became a soil microbiologist…self –taught. I did a Ph.D. on the microbiology of topsoil storage, which, although it's over fifteen years old, it's still quoted left, right and center. It all took off from there. I became utterly fascinated with life in the soil and with the concept of putting ecosystems back together.
What do you think poses the greatest threat to the quality of soil?
Most of the pressure comes from population size on the planet and lack of wise use of resources. Looking at the list that you've given in the survey of your readers, there are two of particular high impact. Modern agriculture – methods involving extensive cultivation of soils. The other is global warming. Global warming is having a huge impact. This is a hot piece of news. There is a paper coming out of Nature [pub date] which has come out of people working in this department [insert] who have looked at soils in England and Wales over the last 25 years. Over that period of time, irrespective of land use, something like .06% soil carbon per annum is being lost from soils. That's a huge amount. That means, in certain circumstances, 50% loss of soil organic matter over the last 25 years. The only thing which seems likely to be a candidate that could explain that would be global climate change. So soils have gone from being a net sink to a net source of carbon. That will then have all sorts of effects in terms of erodibility, nutrient relations and things like that.
Very few Leaf Litter readers cited global warming as a major threat to soil in our survey. Why do you think this is?
Very often, ecological practitioners are rooted in the local for all sorts of reasons. They kind of think of global events as "oh, that's important, but does it really matter to me" or "what can I do about it?" As many people pointed out in your survey, there's an ignorance of the fact that soils are living, dynamic systems. You raise the temperature, and living systems start working faster. People don't necessarily make that connection.
Our readers seem to think that the greatest misconception about soil among the general public is that "dirt is dirt" and it is replaceable? Would you agree?
That's definitely the case, and it's a huge problem. It's coming back to the fact that people just see soil as "dirt." We hear the terms of "dirt farmers" and "things are dirty." When you talk to gardeners, they'll talk about "soil and earth." They see soil as synonymous with earth, so that it's valued in that sense. Gardeners certainly tend to take great care with their soils and have a great bit of interest. Farmers are, but more in sort of "what can I get out of it." Consequently, if society as a whole doesn't value soil as a living and irreplaceable resource — certainly irreplaceable in the sort of time scales we're interested in — there's a lot of trouble ahead.
When we asked our readers about research they'd like to see, so many asked for case studies to help address the problem of public education. Are there any resources that you know of that are documenting case studies in soil restoration?
There's lots in the scientific literature about soils and restoration. There's a big subsection where soil resources are directly addressed. There's a greater body of where soils are included as part of a number of measurements that are taken. There's not a tremendous amount that's out there in terms of what practitioners might be interested in, in terms of restoration, and perhaps it's something we need to address.
On a scale of 1-10 (with 10 meaning most critical"), how do you think most people involved in ecological restoration would rate soil in terms of its importance to an ecological restoration project? (Most of our readers gave it an 8, 9 or 10. Does this seem believable?)
When I see practitioners who are cognizant of ecological restoration, then I can believe this. There might be a sort of self-selection in the survey because people who are into ecological restoration will understand the fundamental importance of soil as a starting point for anything. If you're talking about a wider community than reclamationists, then soil will be seen as an important part, but they might regard civil engineering aspects as being more important. Certainly the tension between civil engineers and ecologists has always been one of the reasons why many restorations don't perform in a way that would be hopeful.
Tell us about your current research
I get involved in a number of levels. One of the main things I do is development of soil microbiology called methodology for looking at the size, composition and activity of the soil microbial community. How those methods can be deployed to assess the quality of ecosystems and the success or otherwise of programs designed to reinstate functioning ecosystems. The fundamental spinoff is looking at function and biodiversity relationships. What is the relationship between biodiversity and functionality of systems? Functional redundancy. I also spend quite a lot of time thinking about and writing on the development of conceptual frameworks within which ecological restoration is set. The restoration ecology angle. That's when I work with people like Richard Hobbs and Rudy van Diggelen on ways in which we can think about what we're doing, how we set targets, how we measure success, and principally, what is it that we're after. This is where many of the conflicts and misapprehensions occur. In terms of what's available for practitioners, my research certainly provides tools for assessment and to a large extent, I would hope, setting of context in which they're working and setting goals and aspirations for what they're doing.
What type of soil research do you think is still needed to support the practice of ecological restoration?
There is a lot of work to be done on assessing and developing means of manipulating microbial communities. Particularly with respect to the way in which microbial communities permit or prevent establishment of desirable plant communities and then how that fits in with how the whole ecosystem works. Most people involved in ecological restoration know of the importance of fungal symbiosis of plants, but there's a much bigger story out there. For example, quite a lot of work has been done over the last decade on the importance of microbial communities in facilitating invasive species establishment. If you take a species rich grassland, in a way it's quite fragile in that all of those species will have their own set of pathogens that they're constantly battling with. It's thought that it's that load of pathogens that keeps those systems diverse, because every one has got its own pathogen. So it helps in the competition between plants, and nothing becomes dominant. When an invasive plant turns up which has no pathogens, it runs amok. So simply putting down a soil system and expecting to establish a species-rich system is not going to work unless you consider the microbial community. We're a long way from being able to manipulate the microbial community in that context.
The other thing that we've got to do, in particular the light of the work that's come out this week [on global warming] the importance of using ecological restoration as a means of tackling CO2. What are the strategies that we can employ to actually use new ecosystems to sequester carbon. What sort of systems will start burying carbon for us? That's going to be critical. There's a lot of work to be done there.
What can we in the U.S. can learn from some of the work you see and are involved with in other countries?
The Russians have got this amazing term called the "technogenic landscape." In Europe, it's very difficult to find areas that you in the U.S. would recognize as wilderness. We do have some big areas in places like Poland, but they are few and far between. It's very difficult to find untrampled upon areas, but there's lots of work done on large-scale disturbance and fantastic work done on strip mine restoration. For example, Karel Parch, who has done a lot of work on natural recolonization of strip mines, and Jan Frouz, a soil scientist with a big interest in interaction between microorganisms and miso fauna. These are just examples. There is all sorts of stuff going on all over the place. There's work going on in the Netherlands with wetland restoration. They've got some very sophisticated models of exactly what you need to do in terms of soil conditions, hydrology and maps of sources of propagules and what's likely to establish. There's a lot of predictive work there. That could be usefully employed in the States. I'm absolutely sure about it. There's all this strip mine stuff. There's lots of stuff on the interaction of establishing functioning ecosystems within areas of development and areas which have been developed and need to have ecosystem services reinstated. I think there's a big crunch coming for us with global climate change, where we really have to examine where is it we need to be and what should be the object of our interest. I'm fairly well convinced that the object of restoration should be ecosystem services rather than particular species assemblages, because the situation is changing so quickly. Putting down a woodland of a particular sort that would have been here historically 50, 500, 1000 years ago that's going to take 300 years to develop, well in 300 years' time, the biogeoclimatic conditions will be so different that that woodland will not sustain itself and we need to think about flexibility. You get lists of species that you want to see on a site, but you have to think very hard about the role, for example, of exotics in establishing ecosystem services. That's a really tough one for some people, because they like to think we can put this back the way it was so long ago. You can go to points in Europe, where if you dig a deep enough core out of the ground, you can find a shift on a particular site between eight different ecosystem types, vegetation types, in the last 1000 years. This concept of target, and being focused on one particular species, is a really tough one.
Do you believe Europe is ahead of the curve in terms of factoring in global warming?
The recognition that global climate change is happening and is being caused by humans is an absolute no-brainer in Europe. Everyone accepts that. It's very unusual to find people who don't accept that it's happening. The evidence is piling in day in and day out. The fact that we need to be doing something to mitigate that is really coming to the fore. How exactly we're going to go about that is still being formed up. Although there might be a rush to renewables as a potential solution, in the medium term that's not necessarily going to be a solution. We really need to think about the allocation and management of land resources, and I think that's where ecological restoration can have a big impact. It's funny, because in many senses, the U.S. has been practicing that sort of thing, in terms of large areas of restoration, but in Europe, it has sort of been built into what a lot of the conservation bodies are doing anyway.
What do you think about theories suggesting that most earthworms in the U.S. are invasive, changing soil chemistry and facilitating "takeovers" by exotic plants?
This question intrigues me. I think there's quite a bit of truth in that. But the question is…would these earthworms have turned up eventually anyway because of the retreat of the glaciers? It may be that we've simply accelerated something that was going to happen anyway. I don't doubt, looking at the bits of evidence I've looked at over the last 24 hours, that they will have an impact on soil chemistry. Traditionally in Europe, they're regarded as a good thing, an indicator of healthy soil, because they do stabilize soil structures and they will stabilize soils in areas that are otherwise eroded. One of the big problems we have in parts of the UK, is an invasive New Zealand flatworm, which actually predates earthworms and has led to decreases in aggregate stability and increases in erodibililty. It's interesting the way one person's meat is another's poison. I think there's an area here absolutely redolent with possibilities for further research work, particularly as it pertains to impact of earthworms on carbon storage and stability of carbon compounds in soil. That, of course, plays in the climate change arena also. I think it's fascinating. The question is, can you do anything about it? The answer: probably no, because they do get about.
Your work seems to be focused primarily on the biological properties of soil. What advice or sources of information can you recommend on the subject of restoring the physical and chemical properties of soil?
Apart from the excellent textbook by Harris, there are all sorts of bits and pieces out there. You do have to troll a bit through the primary and grey literature.
Do you have any "fun facts" about soil you can share with us?
If you looked in a species rich grassland and you had a hectare (about 2.5 acres) of soil, if you could imagine all of the microbial biomass bubbling up through the soil and coming to the surface in the shape of sheep, you'd probably have about 500-1000 sheep standing in your field. It's a huge biomass.
The largest organism on the planet is, in fact, a fungus. This fungus covers several hundred hectares. It's all one individual, several thousand times larger than the blue whale.
Any simple things you can suggest that our readers do in their own backyards to restore soil?
Stop digging it over! That would be primary. Put compost on the top. That's absolutely fine. Stop spraying it with chemicals.
Do you have any thoughts about the role of soil in the flooding of New Orleans?
There's a huge story there about the restoration of the wetlands south of New Orleans. I think that proper attention to restoring those – it would have to be a huge program – would make a significant impact on protecting it from extreme weather events. As I understand it, huge areas of wetlands are lost there daily. I heard someone on CNN Saying they estimate the losses of two football pitches per day of wetland. That really is mad. That needs to be halted and reversed. You see, we get these ecosystem services and regulation from functioning ecosystems, and if we ignore them and believe we can do it all with hard engineering. We're going to come a cropper.
How did you become interested in soil?
It's funny, really. I had very little interest in soil until I went to college. My first degree was in applied biology, and if I were to be given a subject discipline, it'd be plant biochemistry. We had some soil lectures during the course of that. I was about to go off and do a Ph.D. in seed germination, and the role of light and dormancy breaking. I had some theories about the biochemistry of that that I wanted to test. But money was pulled by the Thatcher government across the U.K. My supervisor had some money available to look at, of all things, aquaria filter material. It was substance called zeolite. Essentially what happened was this material absorbed lots of ammonium from the fish and the bugs started to work on the ammonia and convert it to harmless compounds. This means you can get your fish into your tank much sooner than if you use traditional filter material. I though, well, okay, now I've got this fish tank…what we can use this material with when it's finished? I thought about my soil lectures and some of the things we heard about deep mines and I wondered if places like British Coal would be interested in using this material to improve the nutrient retaining capabilities of coal spoil from deep mines. It's a long story, but essentially I organized a meeting with the wrong research director! I gave him some schpeel about this, but his interest was in opencast (strip) mines, not deep mines. He said, "this stuff's too expensive, but if you want to do a Ph.D. in soil storage, I've got the money." So I became a soil microbiologist… self–taught. I did a Ph.D. on the microbiology of topsoil storage. Although it's over fifteen years old, it's still quoted left, right and center. It all took off from there. I became utterly fascinated with life in the soil and with the concept of putting ecosystems back together.
You Said It! Responses to Survey
Thanks to so many of you for dishing dirt on the topic of soil. Your input continues to guide the focus of Leaf Litter and stimulate healthy discourse on subjects that matter – to us and to the planet. We can all agree that there are many factors threatening soil today.Most of you (51%) believe urban development poses the greatest threat to soil in the U.S. 27% of you point to agriculture as the lead culprit while 17% of you primarily blame stormwater runoff.
Looking at threats to soil worldwide, the main villain appears, in your opinion, to be agriculture. 39% of you list this as the primary threat to the world's soil. Urban development follows, capturing 28% of your vote. Although only 2% of you view resource extraction as the number one threat to U.S. soil, 12% of you rank it as the greatest threat to soil across the globe. Other threats ranked at the top by some of you include:
Industrial growth and associated pollution
Acid deposition
Mass mono-culture agriculture and unsustainable practices
Deforestation
When asked what you think is the greatest misconception about soil among the general public, you told us resoundingly that it's either:
all soil is alike, "dirt is dirt", soil is not a living thing (58%) or
soil is replaceable (48%)
Here is what some of you had to say about these misconceptions:
They think there is more than enough for growing their flowers, not realizing that it is being stripped away by developers at alarming rates
That it is just dirt. Simply a complete lack of understanding that their survival – food supply, clean water – depends on healthy soils. People are so disconnected from how their life support systems depend on their choices– this is the biggest threat to all of our natural resources.
I don't think there is enough public awareness for there to bee too many misconceptions — soil quality is not on most people's radar screen as an issue
(1) That it's always there, in quality and quantity; (2)doesn't need protection or regulation; and (3) thrives even when neglected, abused, polluted, and contaminated.
That it is just dirt, and therefore has no great significance in the grand scheme of things. People don't understand that the health of the soil under our feet, under our crops, and also under our buildings, is very important in maintaining the overall balance of our society
That it is "just dirt" rather than a structurally, chemically, and biologically diverse and complex medium.
Soil is looked at in the same light as water. People think there is an unlimited amount of both.
It is not surprising, then, that 65% of you cite lack of knowledge/education as the primary impediment to including soils in the overall conservation and restoration process. Cost, apparently, is another key factor, with 13% of you ranking that as the top barrier. Interestingly, several of you believe that because soil degradation is often an invisible problem, the out-of-sight-out-of-mind mentality is our largest hurtle to overcome. Many of you see lack of legislation, regulatory controls and incentives as the primary impediment. Here are some of your comments:
People don't identify with soil like they identify with air, water, climate, etc. People also have less understanding of soil – less is taught about it as a part of standard earth science curricula (at least when I was in grade school).
Cost. It costs a lot to add soil amendments over a large area. Cost is the biggest hurdle we have to face. The second is getting the proper materials, especially to remote sites, to do the restoration work. The materials issues include both quality and quantity.
It is underfoot and not particularly 'sexy' and most people know little about it. Much easier to work with things you can see and processes you can watch.
It's another layer in the planning process that costs money and time, often blinding the potentially beneficial outcomes.
Lack of knowledge and expertise. I've only heard 2 people talking about the importance of changing the soil to bring about restoration changes.
Funding, and a lack of understanding of the dependence of above-ground ecosystems on the below-ground ecosystems.
Soils grow on very slow time-scales, but can be destroyed very quickly. Most restoration projects are relatively short-term endeavors and cannot address the long-term problem of soil development.
Poor soils information, expense/lack of availability of information, and assumptions in the contracting, government and public side of restoration that doesn't place soil more highly
Misconceptions on its role in ecological processes. Most do not understand how important soil is in maintaining natural ecological systems.
When considering soil in terms of its importance to conservation planning and ecological restoration, most of you ranked it between 8-10 (with 10 meaning "most critical").
There is some good news.64% of you are actively involved in the restoration of soil, with 50% of you focusing on biological components, 45% on physical components and 5% on chemical components. Interestingly, only half (49%) of you say that you involve soil scientists in your conservation planning and ecological restoration work and programs. Here's what some of you have to say about why and how you they are involved in your work:
Salvaging and replacing soils effectively is the cornerstone of our reclamation activities, as such we have an "operations" soil scientist on staff, myself a research soil scientist and we collaborate with numerous soil scientists from Universities in Canada to help optimize our activities
The first step is to evaluate the soil and its suitability for any project.
We often use them, or horticulturists, to prepare prescriptions for soil amendments to restore the soil to predevelopment conditions.
Soil scientists play many roles in our restoration work including, mapping, wetland restoration design and hydric soil determination
Soil plays a critical role in determining what plants will be nutritionally supported or negatively impacted by chemistry. Without this information we cannot recommend the appropriate plant community or soil amendments.
We use NRCS Soils maps and discussions with NRCS technical personnel
We are involved in brownfields remediation and redevelopment, so soil contamination and how to restore soils for new uses is key.
Working with Rodale Research on advanced composting methods to sequester nitrogen, phosphorous and atmospheric carbon.
When necessary for more complex projects, I will consult with a soil scientist to ensure that aspects, such as physical site stability, moisture-retention abilities, and vitality are properly addressed.
Here's what some of you who do not involve soil scientists in your work have to say:
Never thought about it
We think a lot about soil, but it is low down the priority list in our urban-based work
No – they are not readily available nor an accepted element of project development
Partly because the justification to industry hasn't fully been supported by legislation.
We generally try to reuse soil where possible but the more honest answer is we've never really given it the consideration we probably should…
In cooperative cooperation efforts we rely principally upon experts from U.S.D. A., and U.S. FWS.
Doesn't seem to be something that clients view as important and willing to pay for.
Because that is an additional expense for the client. Relying on past experience and using the scs soils book is helpful.
Although, as one of you put it, "The research is being done, and has been done for a long time (the Greeks documented the value of soil – particularly Aristotle). We tend to not want to remember….," most of you clearly see a need for more soil research. In terms of soil's role in ecological restoration, conservation planning and regenerative design, many of you stated that research that analyzes the complex soil food web and clearly illustrates the critical link between soil and water quality, wildlife habitats, plant survival, overall biodiversity, etc. is most needed to address the challenge of public education. Many of you think we desperately need outcome-based research to determine the speed, cost and efficacy of various methods of soil restoration. Some of you mentioned the need for simple, affordable methods of assessments and enhancement, based on general soil types, climate regime and ecosystem goals.
There were many requests for specific types of soil research, such as:
Effects of siltation on aquatic species. Phased grading of developments. Urban planning using tree species that enable little erosion.
Relationship of compaction, light, pH, etc on the establishment of native vs. exotic plants.
What will happen to soil after successive removals of temperate forests (after 3 or more harvests)?
Do products like biosol help to rebuild soils? What are the optimum quantities to use?
The age of soils and their typical plant communities, and how that relates to the parent material and geological processes like glaciation and volcanism, and the role of soil fungi in maintaining soil health.
The impacts of climate change on soil erosion and other soil-related processes.
Mychrozial variation and interrelationship with specific plants and micro-regions
Cost effective ways to rebuild urban soils to sustain large trees. Also, structural soils or other means to achieve greater water holding capacity and filtration of stormwater
Peat conservation
Something defensible to relate the success of riparian vegetation with survival of vegetation in stream restoration
Need to know the threshold at which serious damage (requiring expensive remediation) begins
Permeability vs. compaction
Limitations to long-term storage/stockpiling for future restoration at end of project life (e.g., what happens to organic soils in various conditions after 30 years in a stockpile?)
Research into the importance of specialized salvaging and replacement of entire soil horizons.
We need biodiversity information. Who lives down there and what do they do?
study of impacts of soil conditions on quality of life for most people
Resources
Soils in the Urban Environment
Edited by Peter Bullock and Peter J. Gregory on behalf of the British Society of Soil Science and the Nature Conservancy Council. Blackwell Scientific Publications (1991).
Urban Soils: Applications and Practices
Phillip J. Craul. John Wiley & Sons, Inc. (1999)
Restoration Ecology and Sustainable Development
Edited by Krystyna M. Urbanska, Nigel R. Webb, Peter J. Edwards, Cambridge University Press (2000) (Includes sections on the "Importance of soil ecology in restoration science" by A. D. Bradshaw and " Soil microorganisms, mycorrhiza and restoration ecology" by Kurt Haselwandter.
The Soil Biology Primer
Published by the Soil and Water Conservation Societyhttp://soils.usda.gov/sqi/concepts/soil_biology/index.htm
(NRCS also has an Urban Soil Primer for homeowners, property managers, local planning boards, etc.)
Sustaining Biodiversity and Ecosystem Services in Soils and Sediments
Edited by Diana H. Wall, sponsored by Scientific Committee on Problems of the Environment, Island Press (2004). This book "brings together the world's leading ecologists, systematists, and evolutionary biologists to present scientific information that integrates soil and sediment disciplines across terrestrial, marine, and freshwater ecosystems. It offers a framework for a new discipline, one that will allow future scientists to consider the linkages of biodiversity below-surface, and how biota interact to provide the essential ecosystemservices needed for sustainable soils and sediments.
Modern methods for estimating soil microbial biomass and diversity: An integrated approach
Harris, J.A. and Steer, J. V.Sasek (Ed) The Utilization of Bioremediation to Reduce Soil Contamination: Problems and Solutions, NATO CCMS Symposium. Kluwer Academic Publishers, Netherlands (2003)
Using ecological diversity measures with bacterial communities
Tom C. J. Hill, Kerry A. Walsh, James A. Harris and Bruce F. Moffett. FEMS Microbiology Ecology, 43, 1-11 (2003)
Molecular characterisation of bacteria in a wetland used to remove ammoniacal-N from landfill leachate
Walsh, K. A., Moffett, B. F., Hill, T. C. J., Harris, J. A., Shaw, P., and Wallace, J. S. Waste Management and Research 20, 529-535. (2002)
Quantification of N-transforming bacteria in passive leachate treatment systems by real-time PCR
Hill, T.C.J., Walsh, K.A., Shaw, P.J., Harris, J.A. and Moffett, B.F. Proceedings of the 8th International Waste Management and Landfill Symposium. (2001)
Characterisation of the bacterial community associated with a surface flow constructed wetland treating landfill leachate using 16S rDNA analysis
Walsh, K.A., Harris, J.A., Shaw, P.J., Hill, T.C.J, and Moffett, B.F. Proceedings of the 8th International Waste Management and Landfill Symposium. (2001)
Ecological Restoration: State of the Art or State of the Science?
van Diggelen, R., Grootjans, A.P. and Harris, J.A. Restoration Ecology., 9, 115 – 118. (2001)
Restoration ecology: Repairing the Earth's damaged ecosystems in the new millenium
Hobbs, R.J. and Harris, J.A. Restoration Ecology. 9, 239 – 246. (2001)
Clinical Practice for Ecosystem Health: The Role of Ecological RestorationHarris, J.A. and Hobbs, R.J. Ecosystem Health. 7, 195 – 202. (2001)
Bacterial community structure analysed by ARDRA
Moffett, B.F., Walsh, K., Harris, J.A. and Hill, T.C.J. Anaerobe. 6, 129-131.(2000)
Shifts in the microbial community in rhizosphere and non-rhizosphere soils during the growth of Agrostis stolonifera
Steer, J. and Harris J.A. Soil Biology and Biochemistry 32/6, 869-878.(2000)
The Pedosome: Keystone of Ecosystem Construction
Harris, J.A. Ecological Restoration, 17:1 & 2; 39-43.(1999)
Certification for responsible restoration
Harris, J.A. Restoration and Management Notes, 15(1) 5. (1997)
Development of a physiological approach to measuring the catabolic diversity of soil microbial communities
Degens. B. and Harris J.A. Soil Biology and Biochemistry, 29 (9/10) 1309-1320. (1997)
Land restoration and reclamation; principles and practice
Harris, J.A., Birch, P. & Palmer, J. Longman Higher Education, Harlow, Essex. ISBN 0-582-24313-0. (1996)
Soils, the basic substrate for conservation in the urban landscape
Harris, J.A. Land Contamination and Reclamation, 82-83.(1995)
Linear relationship between aggregate stability and microbial biomass in three restored soil
Edgerton, D.L., Harris, J.A., Birch, P. and Bullock, P. Soil Biology and Biochemistry, 27 (11) 1499-1501.(1995)
Linear relationship between aggregate stability and microbial biomass in three restored soils
Ruzicka, S., Norman, M. and Harris J.A. Soil Biology and Biochemistry, 27(9) 1215-1217. (1995)
Impact on soils, In Soils and Climate Change Intergovernmental Panel on Climate Change Second Assessment Report
Harris, J.A. et al., 1995
Hopes for the Future: Restoration Ecology and Conservation Biology
Andy P. Dobson, A.D. Bradshaw, A.J.M. Baker. Article from July 1997www.sciencemag.org. Includes section on soil and ecological restoration.http://www.cnr.colostate.edu/class_info/nr575/webfiles/
Lab%20III%20article.pdf
Proceedings, Pacific Northwest Forest and Rangeland Soil Organism Symposium; Gen. Tech. Rep. PNW-GTR-461
Edited by R.T. Meurisse, W.G. Ypsilantis, C. Seybold. 1999. From a symposium held March 1998 in Corvallis, OR, 215 pages. Includes papers on soil organism functions, management effects on organisms, and organisms' role in restoration. Available form the Pacific Northwest Research Station, 333 S. W. First Ave., PO Box 3890, Portland, OR 97206-3890
Legal and Institutional Frameworks for Sustainable Soils
Ian Hannam with Ben Boer. Sponsor IUCN-The World Conservation Union, Island Press. The primary objective of this report is to consider the treatment of soil-related issues in both national and international environmental law, and draw conclusions on needs at both levels. In exploring this subject, the report is mindful of the Resolution of the IUCN World Congress October 2000 Amman which requests the IUCN Environmental Law Programme (ELP), in the development of its legal guidelines, explanatory material and investigation into a global legal instrument for the sustainable use of soils, to pay particular attention to the ecological needs of soil and their ecological functions for the conservation of biodiversity and the maintenance of human life.
BIOCYCLE: Journal of Composting and Organic Recycling
Includes an archived article regarding the innovative use of organics for soil restoration in Washington State. http://www.jgpress.com/biocycle.htm
Evaluation of Alternatives for Restoration of Soil and Vegetation on Phosphate Clay Settling Ponds, Study by Florida Institute of Phosphate Research http://www1.fipr.state.fl.us/fipr/fipr1.nsf/LookupPublicDocuments/
03-076-094?OpenDocument
OSU's Evolution, Ecology, and Organismal Biology Study by Peter Curtis Group Research http://www.biosci.ohio-state.edu/~pcurtis/Rest_ecology_link2.htm focused on "determination of the importance of soil nutrient availability on community composition and the success of prairie ecological restoration." Their study consists of complementary garden, restoration & greenhouse experiments running parallel. Each will target plant responses to six fertility treatments consisting of combinations of increased, ambient and decreased nitrogen & increased & ambient calcium.
A back issue of the Ecological Society of America's publication Issues in Ecology focuses on "Human Alteration of the Global Nitrogen Cycle: Causes and Consequences" http://www.esa.org/science/Issues/TextIssues/issue1.php.
Biohabitats Projects, Places and People
Projects
We're on a Campus Near You!
With all the "back to school" hoopla this month, we thought it was an appropriate time to let you know that we're continuing our work to improve ecological conditions on campuses around the country:
Towson University Stormwater Master Planning
After working with Ayers Saint Gross and RK&K to complete a campus-wide master plan for this 300+ acre University north of Baltimore, we are now beginning work on one of the plan's key recommendations – comprehensive stormwater management planning for the development of a new series of buildings for the College of Liberal Arts. We will be working closely with the University's Department of Facilities Management in this important effort.
University of Rhode Island – Sustainability Assessment
Having completed an ecological master plan for North campus of the University of Rhode Island with William McDonough & Partners in 2002, we are now poised to begin a sustainability assessment. As a subconsultant to Natural Logic, we will be developing a series of regenerative design guidelines that will allow the North campus to grow in a way that is truly sustainable. The guidelines will inform the entire University community, including those who will implement future design projects.
Ongoing Ecological Protection On The Campus Of Loyola College
After completing a campus master plan as a subconsultant to Ayers Saint Gross, we are now working with Loyola College in Baltimore to ensure the protection of the campus' ecological features. Currently, we are reviewing campus sewer plans produced by the City of Baltimore.
Enhancing Cleveland's West Creek
Biohabitats' Great Lakes Bioregion office will begin work this Fall on the restoration of West Creek, a degraded urban stream in Cleveland, Ohio. Biohabitats is working as a subconsultant to Wade Trimm on this Ohio EPA-funded project for the Northeast Ohio Regional Sewer District. Despite having very narrow riparian zones through heavily industrialized areas, some trout have been found in the Creek – an encouraging sign for this 3,000 linear foot urban stream restoration.
Bronxdale Upland Riparian Restoration Project (at the Bronx Zoo)
Following up on an ecological master plan we helped prepare for the Bronx Zoo in 2002, we recently completed stormwater and woodland management plans for the Zoo's Bronxdale area. This high-profile section of the zoo, which features main visitor entrances, is situated directly along the Bronx River and includes large areas of impervious surface. We have begun design development for many of the plans' recommendations, including stormwater BMPs, hydrologic improvements, and a woodland restoration action plan that includes invasive species control and supplemental woodland plantings. Funded by NOAA's "Connecting the Community of the Lower Bronx River" grants, these projects are part of the Wildlife Conservation Society's comprehensive strategy to be a leader in the restoration of the Bronx River and to enhance the guest experience at the Zoo.
Baltimore County, MD & Biohabitats Join Forces Again For Lower Spring Branch Restoration
After completing Minebank Run, the largest stream restoration in Baltimore County, Maryland, we are thrilled to partner with the County again on the 2,000 lf restoration of Lower Spring Branch. Biohabitats provided design and construction oversight services for the restoration of Spring Branch, completed in 1999, so we are well positioned to hit the ground designing.
Stormwater BMP Manual in Development for Lake County, OH
We are thrilled to be working hand-in-hand with the Lake County Ohio's Stormwater Management Division to develop a Stormwater Quality Best Management Practices Manual for land development (and re-development) projects. These manuals will be used as both references and benchmarks for establishing guidelines and standards for this Phase II Ohio EPA community. The first manual section to be developed is Bioretention.
Moving Upstream for a Delaware Stream Restoration
After completing construction of the restoration of Pike's Creek at Three Little Bakers Golf Course, we were asked by the Delaware Department of Natural Resources and Environmental Control (DNREC) to apply our expertise to another stretch of this degraded urban stream. The 2,000 lf section, located about a mile upstream of the Three Little Bakers site, has experienced severe erosion and subsequent aquatic habitat degradation due to urban hydrology. We look forward to working with DNREC to restore habitat in to this designated trout stream in New Castle County.
Places
Biohabitats Chesapeake/Delaware Bays Office Moves Into The Stables
Although we were quite cozy amidst our crowded drafting tables over the past 10 years, we'd been chomping at the bit to move into our new Chesapeake/Delaware Bays Bioregion office, located in the former stables of the Clipper Mill in Baltimore City. Situated on an existing brownfields site, our new digs provide us with much needed space and the opportunity to walk the talk of environmental stewardship. The office, designed and furnished using recycled materials and non-toxic paints and finishes, includes an interior "green wall" of plants and soil to filter and purify the building's air – the first one of its kind in the U.S. Stop by and visit us soon! In the meantime,
People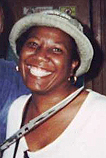 April Phillips, CADD/GIS Specialist
April joined the Biohabitats team in June. Her move came after several contract drafting assignments in the Baltimore/Washington area and over 18 years of distinguished public service with the City of Detroit. April's tenure with the City included terms as a GIS Manager for the Assessor's Office, a Zoning Inspector for the Board of Zoning Appeals, and Project Manager for the City's parcel project. April brings expertise in MicroStation and several GIS software packages to the Biohabitats team. When not at the drafting table, she can be found working out or torturing her overworked fingers with hours of intense play on her Game Boy Advance. A true team player, April enjoys the casual, collaborative environment at Biohabitats. Just don't mess with her Game Boy.

Kevin Nunnery, Bioregion Manager, Senior Environmental Scientist
Before he was even out of school, Kevin was helping to establish some of North Carolina's first wetland mitigation banks. Now, he has a PhD in Wetland Ecology and Restoration Ecology from Duke University and over 13 years of professional experience in the Tar Heel State. We think he's the perfect person to lead our North Carolina office and support our growing practice in the Southeast Bioregion. A North Carolina native and fly fisherman extraordinaire, Kevin brings substantial knowledge of local waterways and ecosystems – and a great sense of humor – to the Biohabitats team. Fully Rosgen trained, he has managed stream and wetland restoration projects for state agencies such as the EEP and the DOT. When he's not working, Kevin enjoys spending time with his family and strumming his guitar.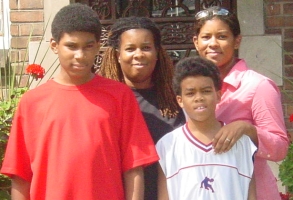 Wilhelmina Clingman, CADD/GIS Specialist
Wilhelmina joined Biohabitats in July, augmenting our drafting corps with her 10+ years of CADD/GIS experience and specialized skills in MicroStation and Intergraph products. Wilhelmina's professional experience includes service as Senior GIS Analyst for the City of Detroit, where she supported the City's Water Department, Department of Public Works, Fire Department and Assessor's Office with all of their GIS needs. Clearly a woman who likes to stay busy, Wilhelmina also enjoys cycling, working out and spending time with her three –yes, three –teenage children.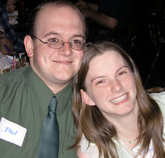 Phil Erb, IT/MIS Specialist
Since taking over the IT reigns in June, Phil has been hard at work addressing our technological demands and helping us to improve products and client communication. IT is a critical element of the Biohabitats vision for conservation planning, ecological restoration, and regenerative design. Getting it done right takes a firm commitment to IT. That's where Phil comes in. If it plugs in, he knows how to get it humming. Shattering all "IT guy" stereotypes, Phil spends a great deal of time outdoors, and enjoys hiking, biking and camping with his wife. Whether he's dealing with bit maps or trail maps, Phil is one heck of a nice guy, and we're glad to have him on board.