Thoughts on Coral Reef Restoration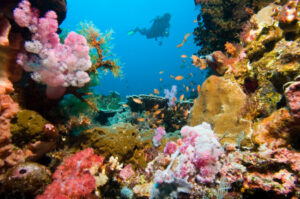 Envision a coral reef.
What do you see? A dazzling, vivid, underwater rainforest teeming with aquatic life? If so, it's not surprising. Coral reefs are, after all, among the most complex ecosystems on the planet, and home to more than 4,000 species of fish, 700 species of coral, and thousands of other plants and animals. Known for their brilliant colors, which come from tiny algae living in coral tissues, coral reefs are indeed spectacular. But they are also in danger.
The Global Coral Reef Monitoring Network estimates that a quarter of the world's reefs are already gone or severely damaged. According to the 2011 World Resources Institute publication Reefs at Risk Revisited, 75 percent of the world's coral reefs are threatened  by a combination stressors. These include the usual suspects, like disease, development, watershed-based pollution…but also overfishing, destructive fishing and damage from ships.
Add rising ocean temperatures and acidification associated with global warming, and…it's clear that coral reefs are in trouble. But there is hope. Reefs are incredibly resilient, and show a tremendous capacity to rebound from severe damage.
What is being done to safeguard our remaining reefs and turnaround their global decline?  Are people tapping into the traditional knowledge of people in reef dependent communities? How, exactly, does one restore a coral reef, and who is out there doing it?  Join us as we dive into the fascinating subject of coral reef restoration.
We begin by chatting with a man who is actively engaged in the restoration of threatened coral species and reef habitats. Dr. Diego Lirman of the University of Miami's Rosenstiel School of marine and Atmospheric Science talks us through the process of coral reef restoration.
We also learn about the biodiversity –and vulnerability-of coral reefs from Sant Chair of Marine Science at the Smithsonian National Museum of Natural History, Dr. Nancy Knowlton. As co-leader of the Census of Coral Reefs project, part of the recently completed international Census of Marine Life. Nancy shares her insight and hopes for the future of coral.
Leaf Litter's Non-Profit Spotlight shines on two organizations hard at work-on the ground and underwater- to protect and enhance Earth's coral reefs. We're honored to profile the Coral Reef Alliance and OneReef.  We also share Fascinating Facts About Coral and a variety of Resources  for you to explore.
A seal sighting near New York City, the transformation of a formerly dry Santa Fe River …find out about all this and more exciting news from Biohabitats. What are your thoughts about coral reef restoration? Share them on our blog, Rhizome, or make a comment on our Facebook page.  If you want to reference a specific article, be sure to include it in your post. In the meantime, we hope you enjoy this issue of Leaf Litter.
Litter Talks With Diego Lirman, Ph.D.
Associate Professor, Marine Biology and Fisheries Division, University of Miami, Rosenstiel School of Marine and Atmospheric Science
When Diego Lirman moved from Buenos Aires, Argentina, the second largest metropolitan area in South America, to the coast of California, he fell in love with scuba diving. This passion ultimately merged with a lifelong interest in science, and led him to a career in marine science.  Since then, he has dedicated much of his career to studying the disturbance ecology and resilience of coastal ecosystems and communities, including coral reef communities. Dr. Lirman has worked on projects to evaluate the health of seagrasses, macroalgae, and coral reef communities; estimate the impacts of multiple human and natural stressors on these susceptible natural resources; predict the potential impacts of future disturbances on these systems; discern physiological mechanisms that enhance ecosystem resilience; and develop novel survey and monitoring tools.
More recently, his research has expanded onto the field of restoration ecology where he has concentrated on the biological restoration of threatened coral species and reef habitats. He is presently the scientific leader of a regional reef restoration program centered in the Caribbean, with active restoration projects in the Dominican Republic and Honduras. His research approach combines field monitoring, laboratory experiments, and ecological modeling to document present-day condition of critical ecosystems attributes and develop simulation scenarios to forecast the potential impacts of human and natural disturbances on ecosystem resilience. We were thrilled to have a chance to speak with Dr. Lirman about his exciting work propagating coral in nurseries and then using nursery grown fragments in restoration.
 Elkhorn and staghorn corals were the first corals to be placed under protection of Endangered Species Act in 2006. For readers who may be unfamiliar with these corals, can you just briefly tell us about them and their importance?
Elkhorn and staghorn corals are just two of the few species of branching corals within Caribbean reef communities. Branching corals are the fastest growing corals, and they recover very quickly. They can accrete and create structure rapidly, so they are very important components of reef communities around the world.
In the Caribbean, we only have a handful of branching species, and the two main branching species, in terms of the function they serve (providing habitat, calcifying, and accreting) are the members of the Acropora genus. Staghorn coral is Acropora cervicornis and the elkhorn coral is Acropora palmata.  These two species are keystone components of reef communities in the Caribbean.  At the same time, they've gone through a major decline in abundance and distribution over the past 30-40 years. So on the one hand they are species that are very important to the structure and function of the reef ecosystem, and on the other hand you have a significant decline in the abundance of these species.  So those two things combined prompted the Federal listing of this coral genus as threatened in 2006-2007.
What is it about their structure and function that make them keystone components?
They are branching species, which tend to grow very fast. A. cervicornis (staghorn) can grow up to 15 centimeter linearly per branch per year; that's compared to a massive coral like brain coral, that grows about one centimeter in diameter in a year. So [elkhorn and staghorn coral] are able to provide structure very quickly. They provide refuge for a number of species of both commercial and recreational importance–reef fish, herbivores, gastropods and crustaceans. They provide the structure that makes these systems so unique and so productive for fisheries and other uses.
A little over a year ago you and some colleagues published a paper in the journal Aquatic Conservation about one of the last remaining megapopulations of staghorn coral, which measured two hectares (near Cabezos del Cayo, Punta Rusia, Dominican Republic). What did you learn, and what can we learn from that mega population, as far as the way a healthy reef looks/functions, the threats it faces, and the severity of those threats?
It was especially interesting for me because my entry into the world of coral reef science came after the major mortality events of the early 1980s. People who were diving in the 60s and 70s saw amazing thickets of elkhorn and staghorn–acres and acres of healthy, vibrant populations of these two species.  I did not. All I saw, in Florida and elsewhere, were very small fractions of what were once vibrant, abundant populations. To be able to go to one of these places and see what a mega population looks like and get a glimpse into the past, was truly amazing.  And when you hear these descriptions it's a different thing from when you see them.  Now I realize what some of these old timers were talking about when they say 'There was elkhorn and staghorn as far as the eye could see.' Now I get it. Even though this site is not at the scale of some of the large historical thickets, it is still fairly large by today's standards.
It was very important for me to see what sort of structure these megapopulations actually provide because today we see a few coral scattered here and there. It's a question of scale.  This was larger than anything I'd ever seen; in terms of the thicket itself, as well as the size of the colonies. We're talking about colonies that were upwards of a meter high. This compares to an average of 20-30 centimeters that we see here in Florida.  It was extremely interesting to study.  At the same time, it is an oddball, basically an outlier out there.
There are a few other recovering large thickets. We heard about a thicket in the Bocas del Toro area of Panama that's fairly large; there's another one in Honduras, and also some recovering populations in Belize.  There is also a very noteworthy thicket in Ft. Lauderdale, in Broward County, which is also a major outlier because of its northern location.  So there are scattered signs that some of these large thickets may be coming back.
To what do you attribute the existence of that megapopulation that you saw?
I really couldn't tell. Again, it's an outlier. There were other areas around this population that were suitable habitats, yet didn't have this much [coral]. Overfishing is prevalent. We saw very few fish, especially at higher trophic levels. There was a lot of macroalgae. So I really couldn't tell you.  It was surprising to still find some of these thickets. Its not like you go to an area and then everything is pristine for some reason and then you have all these healthy corals. Actually it is hard to tell why this specific population remained healthy through the decline or whether it's just an area that for some reason seems to be recovering fast.
You contributed to a paper on Record Thermal Stress Bleaching and Mortality of Caribbean Coral in 2005.  What do we know about the impact of climate change on coral reefs and what is your perception of the significance of climate change and rising acidity levels compared to other stressors like overfishing and nutrient enrichment, etc.?
The 2005 paper described one of the worst, if not THE worst bleaching events on record for the Caribbean. It was widespread and it was significant, so the impact of that particular bleaching event was major.  Not so much for Florida, largely because we had some storms go through at the peak of the summer which cooled down the water temperatures to the point where bleaching was reversed and it never got to cause significant mortality as it did in other places.
These bleaching episodes are predicted to be more frequent under climate change scenarios.  You mentioned acidification, which is also the other Evil Twin [of climate change] for coral reefs. Eventually it will become more of a problem than just temperature. 
The potential negative impact of the three main factors that affect coral reefs (sea level rise, change in temperature, and acidification) can be widespread.  The problem is that it is not one thing or the other, the same way that its not either global climate change or overfishing.  These ecosystems are seeing the impact of all of these factors at the same time.  Not to paint a very negative picture, but we definitely need to take measures to mitigate as much as we can and decrease the impact of things that can be managed.  We are making strides. The number and the size of Marine Protected Areas, the premier tool for protecting coral reefs, is increasing worldwide. [The establishment of a Marine Protected Area) is the fastest way to recover a healthy trophic structure.
You do what you can; you work on the scale you can. Managers, scientists and NGOs are doing the best they can to manage the local impact, while raising awareness of larger, global impacts that also need to be curbed and managed. But you can't just concentrate on one and forget about the other.
You mentioned a major decline in the last 30-40 yrs, and major mortality events of the 80s. What happened?  What brought on what seems like rapid decline?
The story's a little different based on where you are. The story for Jamaica may be slightly different than the story for the Florida Keys but there are definitely some common denominators.
There's coral disease, which for some reason, exploded in the early 1980s. You also have the Caribbean-wide demise of the main herbivore of the region, the long-spined sea urchin (Diadema antillarum). This urchin was extremely abundant, to the point where people diving in the 70s called them pests because you couldn't go anywhere without stepping on one. But this urchin played a significant role within reef ecosystems by removing the bulk of the algal biomass produced on a daily basis.  They cleaned the substrate, made it conducive to coral growth and coral recruitment, and kept algae, the main coral competitor, in check.
But then there was a widespread mortality event. It is believed that the pathogen that caused the mortality came through in ballast water from the Pacific, across the Panama Canal and then the disease spread throughout the Caribbean with the current.  Mortality sightings were tracked with the currents so they know it was an epizootic event that dispersed with the currents. Within a few months, more than 95% of the Diadema population had died. There was a very sudden, dramatic grazing release. Once the main predator/grazer was removed, the algae went crazy.  In places that had an intact, healthy fish population, impacts were mitigated.  In other places where overfishing was a major problem, like in Jamaica, you not only lost the main grazer, but you were already missing the other players that could step in, like large parrot fish.  So it was a one-two punch that was too much.
On top of that, some of these areas were undergoing major development with resorts and golf courses, so there was a lot of sedimentation from coastal construction and a lot of nutrients being dumped. There was a series of hits: diseases, coastal development and overfishing. In some areas, storms also played a major role.  The sequence of disturbances was different based on where you were, but it exceeded the resistance & recovery threshold for reef ecosystems in most areas.
Is that long-spined sea urchin recovering?
It's recovering, but the recovery is spotty.  Some places still don't have any.
Let's talk about restoration.  I Googled 'coral propagation,' and the first few pages of results were all related to aquariums and how to grow coral for fish tanks.  How new is the field of propagation of coral for reef restoration?
It's comparatively new. It has taken a while to catch on in the Caribbean and again, that has to do with the paucity of species that are conducive to restoration. Coral reef restoration has been going on for over 20 years in the IndoPacific and in the Red Sea because they have hundreds of branching corals that grow extremely fast and are relatively easy to propagate.  This is not so in the Caribbean. We only have a few choices. We're gaining momentum, though.
The pioneering work was done by Israeli scientists in the early 1990s. The field took off in that part of the world, expanded in the Indo Pacific, and then it was in the early 2000s, people began very slowly to start propagating Acropora cervicornis here in the Caribbean, but nothing to scale. We're talking about the past five, maybe seven years, in which the scale of restoration has been picked up.
Can you talk me through the propagation process, from the initial collection of the fragments to actually installing them at a site for restoration and any follow up that goes on afterwards?
Different researchers use different structures and methods, but the protocol is very straightforward. It is based on silviculture of terrestrial plants. The idea is to minimize impacts on the donor populations–especially when you're working with fragile species as we are here in the Caribbean–and also maximize the productivity of a species. We are able to achieve that by collecting small fragments from parent populations, thereby not damaging the parent colony. In fact, we've shown in my lab that by selectively collecting small pieces from parent colonies, you're actually enhancing the productivity of the parent colony.
Like the way getting a hair cut stimulates hair growth? 
Yes. The technical term is pruning vigor and is common in plants that grow faster after pruning.
How do you actually collect the fragments? Do people dive down and break them off? 
All of this work is done in scuba. We use very simple and inexpensive tools:  clippers, hammers, files, and long-nose pliers.  We collect a number of fragments, and then we bring them to a nursery area that we've set up. There is a wide variety of nursery platforms that are used. They are tailored to the environment in which we are working. In Florida, we use cement platforms and floating ropes.
In the Dominican Republic, we use metal mesh frames. People have used floating platforms in other places. You adapt to the environment in which you're working. The principle is the same:  you bring these fragments into your nursery, provide them with an attachment to the bottom, and then watch them grow.
You clean them periodically and remove any predators (snails, fire worms) that may have gotten into your platforms. Over time, you sequentially fragment them so you get second generations, and third generations and so on, until you build your biomass to the point where you can start putting tissue, or fragments from the nursery, back into the wild.
How do you actually reattach the coral fragments to the wild coral?
We use different methods, depending on where we are.  We use nails, epoxy…people use cement, cable ties, ropes, wire, wedging into crevices.  Whatever tools we have available, we use.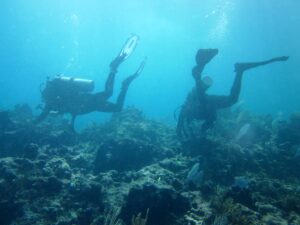 That's an interesting mix of biology and carpentry.
Absolutely.  And plumbing! We're part electrician, part builder, part contractor.
How do nursery fragments do back in the wild?
When the nursery-grown corals go back into the wild, they grow into healthy, natural coral colonies, and then go through sexual reproduction. The idea is to create pockets of nursery-grown corals that will get to sexual maturity and then contribute to the natural recovery of these species. The idea is not to recover completely, but to give it kind of a push in the right direction, so that they're able to recover naturally.
How long does it take for the coral fragments to get to the level where they're ready to be outplanted back to the wild?
It all depends on how much you want to keep in the nursery and how much you want to move out. Historically, this varies widely by project. If everything goes well, we have an increase in biomass from the time of collection up to one year after collection of about five to tenfold. This is a very productive sort of species.
The idea is to outplant as much as you can and still keep tissue in your nursery so you can keep growing for future planting.
Without having to borrow from the parent?
Yes, the idea is to never have to collect again unless there's a resource need, or if something happens.  We had a major cold water event here in Florida in 2010. This caused the worst coral mortality on record; more than any bleaching event, more than any hurricanes on record. Some of the nurseries that we'd established had 100% mortality. In those cases we had to go back and collect additional tissue.
But the lesson of this cold water event was that we were able to show that nurseries can also provide a genetic repository for species.  [Before the cold water event] we had collected from over 100 wild reefs, from Broward County to the Tortugas. We had in our nurseries over 100 distinct genotypes.  Some parent genotypes were completely wiped out in the reefs where we had collected, but they survived in the nurseries. So we were able to save some genotypes through sheer luck because we collected them from habitats that happened to be hit hard by the cold snap, and put them in nurseries that survived.
That's interesting because I was going to ask about climate change and increased water temperature. Are fluke, natural phenomena like that cold water event among the key challenges to successful propagation?
Yes, but the lesson learned from that event was: don't put all of your eggs in one basket. We had multiple locations for nurseries across shelf positions. We had near shore, mid-channel and deeper off-shore nurseries. The deeper nurseries were buffered because of the deeper water depth, so they weren't as susceptible to a change in water temperature. So in a way, we had planned for [water temperature change] programmatically by having nurseries in different locations.
What are some of the other challenges you face? You mentioned keeping the coral clean and removing predators. Are those the day-to-day main challenges?
Absolutely. Disease is also usually a concern, but we haven't had any major impacts of disease within our nurseries. We've been fairly lucky and these species have proven to be very good lab rats for the work we are doing. They have behaved very well within nurseries. I just did a review of restoration activities with Acropora in the Caribbean. Most people who are working with these species are fairly happy with the results they are getting.
What kinds of adjustments are you making—in the nurseries and out at restoration sites—as water is becoming warmer and more acidic with climate change?
At this point, we're still learning what the factors are that drive survivorship and growth. We're using nurseries as labs. We have a very important research component in everything we do. We are keeping track of genotypes (coral and zooxanthellae), looking at calcification, collecting water quality data. We're trying to decipher what makes one genotype grow better in one location and what makes one genotype more susceptible than another in the same conditions. All of that information will help us design, in the future, better outplanting frameworks so that we can take into account temperature spikes, changes in CO2 levels, etc. Knowing that those things may change over time makes us look harder into the main factors that drive growth, calcification and survivorships of these organisms.
Can you tell us about one restoration project that used coral propagated in your nursery that was transferred to a natural site and is considered a success?
Last year, we collected 400 fragments from our nursery, from seven different genotypes. We moved these fragments from our nursery into the scars from a ship grounding within Biscayne National Park in the Florida Keys.
Several years ago, a twin engine grounding had left two significant scars in the bottom that were not recovering. We moved the staghorn fragments from our nurseries into these scars, and they have been growing very well over the past year. We more than tripled the biomass and these scars now look amazing.
To what do you attribute this success?
These species are very conducive to the nursery and outplanting activities. When you put them in habitats that are good for them, they are able to survive and grow very well.
Tell me about the Coral Gardening, an initiative of the organization Counterpart International, and your involvement in it.
Counterpart International has been a major player [in coral reef restoration] in the Caribbean over the past 10 years.  They have provided support for restoration activities in different places like Jamaica, the Dominican Republic, Honduras, and Puerto Rico. My association with them began three years ago, when I did a review of their restoration sites and protocols. Since then, I have been working with them in the Dominican Republic, where we have our largest restoration efforts.
Counterpart's program really involves the local communities who depend on the reefs, correct?
Yes. The idea is to use these small scale projects as a platform to build sustainable livelihoods. Reef resources are tied to fishing, and fishermen depend on the reef for their income. The idea is to make use of the local resources and transfer stewardship to local partners so they become the ones who protect and restore the reefs for their own benefits.
How valuable do you consider traditional ecosystem knowledge in your restoration efforts elsewhere?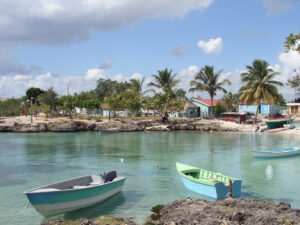 Crucial. At every new site, we periodically conduct open workshops for the government and the public. There is a tremendous amount of interest generated at these workshops. We always learn from the fisherman where the surviving corals are and what's going on with the reef. When we go into a new area, we really don't know much about the health and distribution of coral, so the first people we go to are the fishermen and dive operators. They have a wealth of knowledge and they know what needs to be done.
Let's go from a wealth of knowledge to the other end of the spectrum. You have been quoted as saying, "…a lack of knowledge is what is killing our reefs." How much do people really know about coral and coral reef dynamics?
That quote had to do with a discussion of why people do dumb things. Why do people rent a boat for the first time in their lives and end up running aground on a beautiful coral reef? Why do people dump their trash overboard? My perception is that I don't think they are bad people. I think they lack knowledge. I think your average citizen of the world can't tell a rock from a coral, so there's an education gap. In most cases, I think people do not want to do harm; they just don't know what they are doing. Once you show people that corals are important organisms that provide ecological and economic services and they take a long time to recover, then people usually change their behavior.
What do you think about an integrated coastal management approach to managing coral reef stressors?
I think that's the way to go. We need to use all of the tools we have—education, conservation, research, active restoration, and protective "no take" zones.  We cannot be selective. The more tools, the better.Anything that minimizes input of nutrients and contaminants into coastal systems is a good idea. In most island nations, waste goes straight into the ocean—and that's not only in underdeveloped nations. Here in Florida, where sewage outfalls are becoming a problem in coastal communities, they are now being moved further off shore. They are also switching to higher treatment levels in the Florida Keys because they realize that septic tanks and cesspools are not the way to go when you have a healthy bay and reef environment right next to the shore.
In your travels, have you seen a community or municipality that has done some remarkable work in that regard, where it's having a positive impact on a reef system?
I can't say that I have. I have seen the flip side. I have seen reefs in the Dominican Republic that are absolutely covered by trash.
You mentioned how productive coral is, and you are able to reproduce ten times what you collect. Are there lessons you've learned in coral reef restoration that can be applied to all types of ecosystem restoration?
I think it's the other way around. The reef restoration field is learning from other fields that are further along. We're definitely lagging behind mangrove, seagrass, and wetland restoration.
We're still an isolated bunch of scientists and practitioners trying very hard to get a limited amount of available funding to our work. It'd be nice to have a larger framework that's based on some of the other successful restoration programs like seagrass, mangroves and wetlands.
Coral reef restoration is a young, emerging field, but we now have a strong science background. We know what we're doing and we can back our claims with scientific data. We have best practices in place. The system is modular, so we can transfer our knowledge to anybody anywhere. We're at the point where we can now really expand scale and scope.
Leaf Litter Talks With Nancy Knowlton, Ph.D.
Sant Chair of Marine Science, Smithsonian National Museum of Natural History
Dr. Nancy Knowlton has devoted her life to the study, protection and celebration of marine life. Her career, which has spanned nearly 35 years, has included such posts as biology professor at Yale University, senior scientist at the Smithsonian's Tropical Research Institute in Panama, and founding director of the Scripps Center for Marine Biodiversity and Conservation. She has held advisory positions with the National Geographic Society, the World Bank, the Cosmos Prize, and others. She was a past member of the editorial board of the Annual Review of Marine Science and the National Board of the American Association for the Advancement of Science. She  serves on the Pew Marine Fellows Advisory Committee, the Sloan Research Fellowship in Ocean Sciences committee, The Savannah Ocean Exchange Board of Governors, and the national board the Coral Reef Alliance. The recipient of an Aldo Leopold Leadership Fellow, a Peter Benchley Prize and a Heinz Award, Dr. Knowlton is a well-known and highly respected expert on coral reef biodiversity.
Currently the Sant Chair of Marine Science at the Smithsonian National Museum of Natural History, Dr. Knowlton's research focuses on the diversity and conservation of life in the ocean. She co-led the Census of Coral Reefs project, part of the ten-year, international Census of Marine Life, and authored the book, Citizens of the Sea, which was published in 2010 by National Geographic Press.
The Census of Marine Life, a decade-long investigation of diversity, distribution, and abundance of what lived, lives and will life in Earth's oceans. What new information did you learn about coral reefs during the Census?
The Census was a huge effort, ranging from the deep seas to the poles and including historical and modeling work. Coral reefs were an important part of the census because they are so diverse. People have estimated that one quarter of everything that lives in the ocean is associated with coral reefs, so you can't have a decent census without dealing with coral reefs.
Our job was not so much to census every organism on a reef, because that's not possible. The Census began in 2000, but the coral part began in 2005, and you can't census one quarter of everything that lives in the ocean in five years. What we were trying to do was get a handle on what we don't know about what lives on coral reefs and gain a big picture view of the diversity. We did a lot of work setting out structures on coral reefs for organisms to settle on and sampling small bits of dead coral and seeing how many species we could find in these small standardized samples.
The bottom line is this: there are huge numbers of species on reefs. Take crabs, for example. There are almost as many crab species in about six square meters of reef as there are in all of Europe. That statistic tells us that we are so far from even beginning to have even a partial census of everything. I think it is important to have made that discovery, though, because it gives us a sense of what effort would be required to actually get a well grounded estimate of the diversity of reefs.
Will the Census continue?
There is a new initiative, called Life in a Changing Ocean, which is being led by people associated with the Census. The Census won't continue in the strict sense, but different parts of it that were very successful continue to be developed and grow.
We're definitely continuing to do the coral reef work. The original coral reef project was a collaboration between NOAA, the Australian Institute of Marine Science, the Smithsonian, and the Scripps Institution of Oceanography. We continue to collaborate, and we have new grant proposals out. We're taking the methods we developed during the Census and using them on a bigger scale to get a handle on this diversity.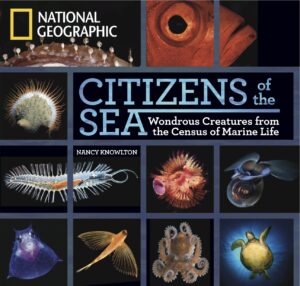 You recently published the book Citizens of the Sea, which draws on information gathered from the Census (and elsewhere). Can you tell us about a few of the citizens of coral reefs that you find most interesting?
One of the things that characterizes coral reefs is the amazing complexity of interrelationships between species. There are all sorts of great examples of this: shrimp and fish that clean other fish of parasites; 'fish farmers' that actually grow specific kinds of seaweed crops in their 'gardens' to eat; and eels and other predators that cooperate to find prey. In this last example, I'm referring to a grouper and a moray eel. They hunt together. The grouper chases the prey, and the prey ends up in a tiny hole. Then the moray eel will get it out of the hole. Sometimes the grouper will end up with dinner, and other times the eel will.
Another amazing relationship-and the only example of a truly social group in the ocean—is a coral reef organism: the snapping shrimp (Synalpheus brooksi). Individual shrimps in the colony sacrifice their ability to reproduce in order to help the "queen." These snapping shrimp live with coral reef sponges. I refer to this shrimp in Citizens of the Sea as the "queen bee of the sea." These specialized relationships are the essence of coral reef ecology.
Coral bleaching is not an impact of climate change that will happen some time in the future. It has already devastated reefs around the world. In 1998, something like 80% of the corals in the Indian Ocean bleached, and about 20% of them died. That is a huge mortality level, when you consider that these things grow very slowly—usually less than a centimeter per year.
In the forward to your book, Enric Sala says "When it comes to guessing how much life there is in the entire ocean, we are unsure by a factor of 20." Would that same statement apply if we are just talking about life in and around coral reefs or just about coral species?
It would not apply if we are just talking about coral species. It's not that we know all coral species. In fact, coral species can be very hard to tell apart because they tend to be morphologically variable and they sometimes hybridize. Their mitochondrial DNA, which people have often used to tell other species apart, tends to have very slow rates of evolution, so closely related coral species cannot be separated by traditional genetic "bar coding" approaches. Nevertheless, a number of people have been working on coral systematic for quite a long time. Most corals are large enough that they don't go unnoticed. I believe there are approximately 700 reef-building species that have been described. There may actually be 900…or 1100, but there certainly aren't 7000.
That figure that Enric mentioned, that factor of 20, is definitely true for other life in and around reefs. Corals, fishes, and a few groups of mollusks (cone snails and cowries, for example) are pretty well known, but most everything else is very poorly studied. The number of organisms that live on reefs is so huge, and the number of people who study them is so small, that we don't really know what's out there.
That surprises me because it seems like such a fascinating, fun job.
Where I work, at the Smithsonian, there are lots of people who study numbers of species, who is related to whom, etc. But in a lot of universities, [that type of research] has not been sustained, so the total global number of people who study biodiversity at that basic level is relatively small. For example, if you go to the International Coral Reef Symposium, which happens once every four years, there will be two to three thousand people there. The number of people who study biodiversity is a small fraction of those people.
There is also a relationship involving the reef itself that is necessary for its survival. You refer to this relationship as "…one of the great success stories of interkingdom cooperation." Can you give us a brief explanation of this symbiotic relationship?
The reef itself is created by symbiosis between the coral animal and single-celled algae called zooxanthellae that live in the tissues. The coral gives the algae shelter and nutrients, and in return, the algae give the coral the products of photosynthesis. It is very important, yet very vulnerable relationship. If the water gets too warm, the relationship breaks down and the corals turn ghostly white (they "bleach"), and they will starve to death if they don't get the zooxanthellae back.
So climate change is going to affect this symbiotic relationship.
Coral bleaching is not an impact of climate change that will happen some time in the future. It has already devastated reefs around the world. In 1998, something like 80% of the corals in the Indian Ocean bleached, and about 20% of them died. That is a huge mortality level, when you consider that these things grow very slowly—usually less than a centimeter per year.
What happened in 1998?
There was a very strong El Niño that year that amplified normal warming, but bleaching continues to happen. In 2010, when I was working on coral reefs in Panama, the water was the warmest ever recorded in the Caribbean, and in shallow water the reefs were completely white. Every time that happens, some proportion of the corals die because of the bleaching. Even if they initially recover, some eventually succumb to disease caused by the stress.
The other side of climate change (a product of the same problem, which is too much carbon dioxide in the atmosphere) is ocean acidification. The reason this is a problem for reefs is that the more acidic the water becomes, the harder it is for the corals to build their skeletons. Some lose the ability to build skeletons altogether in fairly acidic waters. Others manage to survive, but they are probably paying a price in terms of the extra energy they have to expend in order to build a skeleton under less favorable conditions.
In addition to severe weather events, and the temperature change and acidification related to climate change, what are some of the other threats to coral?
It's important to remember that we had already lost a lot of coral before these mass bleaching events started occurring, and we are only just now beginning to see the effects of acidification, so that is relatively new.
In the Caribbean, we lost about 80% of living coral in the last three decades, mostly due to a combination of local stressors like overfishing and poor water quality. Coral reefs can only exist when seaweeds are kept under control. When you remove a lot of the seaweed-eating fish, that allows seaweed to smother the corals.
In the Caribbean, we have also had an invasion of lionfish, which are hugely efficient consumers of baby fish and so aggravate the problem of overfishing.
Nutrients in the water from, say, runoff from the land, stimulates the growth of seaweed at the expense of corals.
In other parts of the world, like Southeast Asia, the problem is not just overfishing, but the use of dynamite and cyanide to catch fish, which of course directly kills the corals. So in different places, the relative importance of these local stressors vary. Until the 1980s, those were the primary causes of coral death, not climate change and acidification. In the coming decades we are likely to see more problems associated with climate change.
Overall, is there a particular threat to coral reefs that you consider Enemy Number One?
In the near term, overfishing is still the biggest problem coral reefs face. It is so pervasive. But there is no doubt that we are moving to a point where climate change is going to start killing even more corals than overfishing. It's worth remembering that if you go to a remote place like the Northern Line Islands, there are still healthy reefs. The lesson is that local protection can make a huge difference while we sort out how to deal with this climate problem.
In terms of long-term threats, climate change is a huge problem. Tackling the problem of overfishing now to provide a little breathing room for corals while we work on climate change is the best thing we can do.
Do you have a favorite reef?
Many reef-building corals release all of their eggs and sperm in a grand orgy on one or two nights a year. Every year, I go a spot near the Smithsonian's marine lab in Bocas del Toro in Panama to study the reproduction of these corals. I swim over the corals at night and watch this amazingly beautiful, spectacular event. I have been doing it for well over 10 years, and I have gotten to know all of the corals on this reef very well-not only their shapes, but their specific spawning times. One coral always spawns at about 8:50 p.m., for example – very late on the first of two dives, just before I have to go to the boat to change my tank. To get to know a coral that well, where you even know the minute it's going to reproduce on a once-a-year basis, is very special.
How do corals reproduce?
There are two main ways corals reproduce: brooding and broadcasting. Many corals are hermaphrodites, so they have eggs and sperm, but they are not necessarily good at self-fertilizing. Some brooders self-fertilize, but with most brooders, eggs are retained in the body cavity and sperm is picked up in the water from other colonies. The more spectacular reproducers are the broadcasters. A coral colony consists of individual units called polyps. Each polyp produces an egg/sperm bundle. The corals are very specific about when they spawn. Many broadcasting corals in the Caribbean spawn five to seven days after the full moon in late August, September, or early October. So the month of spawning is probably governed by yearly temperature cycles, the day of spawning is governed by the lunar cycle, and the time of day is governed by when the sun sets. (If you trick a coral into thinking the sun has set by placing a black plastic bag over it, they'll spawn early!)
After they release their eggs and sperm, the egg/sperm bundles float to the surface and break up, and then there's cross fertilization. [Watching this] is sort of like being in an underwater snow globe. Huge slicks of eggs and sperm float around on the surface for a while and eventually the fertilized egg turns into a little larva and after a couple of days to a week or so, the larva settles down to the bottom and starts a new coral.
Let's talk about restoration. Is there a particular technique or approach to coral reef restoration that you think is most promising?
Restoration only works if you have fixed the problem that caused the corals to disappear in the first place. In many places, that is not happening. The things that are killing corals continue to kill corals. You can do all the restoration you want, but the new corals you put on the reef are just as vulnerable as the ones that were there to begin with.
With restoration, in the traditional sense of hand planting things and bringing them back, there are some methods that are pretty useful. One method is growing up fragments of corals because they are colonial and you can break off pieces and they grow back into adult colonies. It's fairly labor intensive. The other basic approach is to fertilize eggs and sperm, have those babies settle on pieces of something or other, and after they grow up, put them on reefs. There have been examples where those methods have worked. There was a recent paper showing that [researchers] in Japan transplanted 63,000 baby corals, after growing them for 10 months, and they did well. According to the paper, they increased the coverage fourfold in two years.
You can restore reefs. In certain settings, where the cause of mortality has ended and it is difficult for coral populations to restore themselves because, say, the reef is isolated and most of the adult corals were killed, then these kinds of methods can be very important. It is also possible to restore reefs where there has been physical damage caused by ship strikes or dynamite. There are techniques you can use to stabilize the bottom, which makes it easier for baby corals to get reestablished. Again, these efforts are labor intensive, and they utterly depend on making sure that what killed the corals before isn't going to happen on a regular basis again.
In so many cases, corals have disappeared because of bleaching, overfishing, or pollution. In those cases, restoration can only do so much. You really have to address the fundamental problem. Reducing local stressors and letting reefs restore themselves is often the way to go. Healthy reefs are resilient. Under normal circumstances, many reefs live right in the middle of the belts of high frequency typhoons and hurricanes. During their history, they have had to repeatedly recover from storm damage. Through time, they have done this pretty well. It's only when you add the chronic human stressors to the equation that they become unable to bounce back.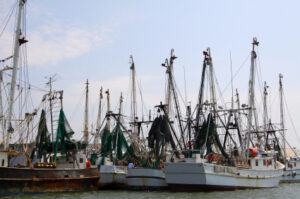 On a local scale, there are two things that can be done which make a huge difference. You need to protect from overfishing, particularly fishing of things that eat seaweed, and you need good water quality.
Most people who work in coral conservation really have focused on managing local stressors in order to build resilience, so that even if bleaching occurs and there is some mortality, the corals have the ability to regrow, babies can recruit, and fragments can regrow on their own. In terms of restoration, in many places, that's the most cost-effective way to approach the recovery of reefs.
There are a number of examples of successful efforts, including in the Bahamas, where coral reefs are starting to come back in the context of long-term protection in Marine Protected Areas. There are also some examples on the east coast of Kenya. Perhaps the best example, in terms of the role of protection, is the Great Barrier Reef, where one third of the reef is protected from fishing.
Speaking of good water quality and human stressors, what do you think are the best land management approaches, particularly in developing island nations?
It depends on population density and the setting, of course. If you have a lot of wastewater running out onto the reef, that usually spells the end of the reef, so proper treatment of sewage is one side of water quality that is important. If you have tourism, you not only have problems with sewage, but you may have fertilizers from golf courses. All those nutrients are typically very bad for a reef. The other is to reduce the amount of mud and sand from construction projects or deforestation, because that will smother the reef. Minimizing erosion can help a lot.
In your travels, have you seen a nation or community implement some of these practices to the extent that it has made a difference in the health of their coral reefs?
Palau, a nation whose economy depends almost entirely on tourism, has certainly made a huge effort. Bonaire is another place that has taken its reef resources seriously. As a developed country, Australia is the gold standard because of the way they have treated the Great Barrier Reef. In addition to the protection from overfishing, they have put a lot of work into thinking about watersheds and how they can make sure that water quality is also good.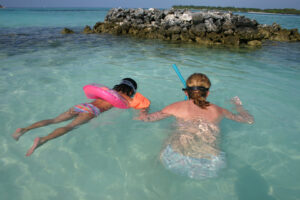 Communication–garnering the concern and support of people who may not realize how their actions impact ecosystems– is frequently a challenge in ecosystem restoration on land. Is that a challenge you face?
It's even more of a challenge with underwater ecosystems because most people never get below the surface. On reason it took so long for people to realize how catastrophically ocean ecosystems in general and coral reefs in particular are being affected by human activity is that people are terrestrial organisms. Getting people to care about things that are underwater that they don't see a lot is not always easy. But coral reefs are, as they say, the rainforests of the sea. In certain ways, that analogy is not appropriate, but in many ways, it is very appropriate.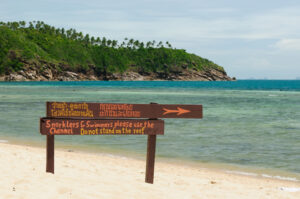 You can generate enthusiasm for coral reefs. Although people are often still shocked when I say that we have lost 80% of the Caribbean's living coral in the last three decades, they are generally aware that things are not good. The challenge is that people tend to think that it's hopeless, and there's nothing they can do. The hard part now is getting people to realize that there are things people can do that do make a difference: providing local support for reefs by reducing the stresses that people put on them, and things people can do in their daily lives in terms of climate change.
For a long time, I felt like my generation was involved in writing an ever more refined obituary of nature. When I was at Scripps and started the Center for Marine Biodiversity and Conservation, I trained a lot of graduate students. I realized that these students are the doctors of our planet. We don't train our medical doctors to write obituaries. So I started a program called "Beyond Obituaries" where we hold meetings in which people share success stories in ocean conservation. That has been very empowering. I'm not trying to make light of the problems that exist, but people do need to realize that there are things you can do to make things better. Restoration, in its broadest sense (in the context of reefs, it's not only planting corals; it's also about protecting places that have been impacted so they can restore themselves), is part of that.
Nonprofit Spotlight:
Coral Reef Alliance

The Coral Reef Alliance (CORAL) was founded in 1994 to galvanize the dive community to protect coral reefs. Over the years, they have expanded their efforts beyond educating divers; they now work directly with local communities at project sites around the world to implement coral reef conservation initiatives. CORAL's mission is "to unite communities to save coral reefs."
CORAL has made a tremendous impact in the field of coral preservation through its Coral Reef Sustainable Destinations (CRSD) approach. The holistic CRSD model bolsters a community's ability to effectively preserve and manage its own coral reef resources. The CRSD model builds reef resilience through six interrelated strategies: promoting sustainable business practices; fostering conservation alliances; developing sustainable financing; reducing local reef threats; implementing effective management of marine protected areas; and creating community benefits.
Using this approach, CORAL works to save coral reef ecosystems and the communities that depend on them, while ensuring that these benefits will continue long into the future.
Several of the tools that CORAL uses to implement this strategy are:
1) Microgrants. CORAL issues grants to local partners to support efforts to build reef resiliency. This generates immediate and positive impacts on the health of the coral reefs worldwide.
Talking.jpg CAPTION: Participants in a CORAL workshop in Pohnpei in Micronesia talk about their volunteer reef monitoring. Photo courtesy of CORAL.
2)      Ongoing Support for MPAs. Resilient reefs are better able to combat large-scale threats of global warming and climate change. CORAL promotes MPA management and effectiveness through MPA gap analysis studies, the development of MPA management plans, ocean zoning assistance and MPA business planning.
3) Awareness & Outreach. In addition to producing print and electronic newsletters and a variety of outreach initiatives, CORAL maintains an on-line library of resources.
CORAL's primary objective is to align social, cultural, and economic interests with coral reef health.  In this, residents are able to see the long-term benefits for their livelihood as well as their ecosystems.  As CORAL's executive director Michael Webster affirms, "Ultimately, the health of the coral reef and the health and well-being of the community are linked.  Our goal is to foster that relationship for the betterment of both."
CORAL has focused its preservation efforts in areas with a strong presence of marine tourism, where the link between preservation and economic benefit to the reef community can be clearly demonstrated.  When reefs are healthy, they increase the attraction for divers and tourists.  Currently CORAL operates projects in Mexico, Honduras, Hawaii, Fiji, and Indonesia.
An example of CORAL's success in this strategy is their work in the Kubulau District of Fiji.  CORAL was invited to work in this region in 2001 by the 11 villages comprising the district as it struggled with how to effectively manage its local marine protected area, the Namena Marine Reserve.  Unsustainable tourism practices such as anchor damage, overfishing, and illegal poaching were taking a toll on the ecosystem.
While the community had originally established this protected area, they wanted to develop the resources and capacity to better manage it. With CORAL's guidance, community leaders developed a transparent and successful user fee system; revenue from dive tags now fund management activities within the reserve and projects chosen by the community. As a result of building conservation partnerships between tourism providers and the Kubulau District, 130 children in the community are now attending school on scholarships provided by coral reef conservation.
We're proud to shine Leaf Litter's non-profit spotlight on the Coral Reef Alliance and applaud their efforts to save and protect the planet's coral reefs. For more information on how you can further CORAL's efforts, please visit their web site.
"The children are our future." -Chief Turanga Ni Yavusa, Waitabu.
OneReef

Not everyone's career is jump-started by a phone call from a Palauan chief.  But that's exactly how Chris LaFranchi, the founder of OneReef, launched his organization's mission to reverse coral reef decline by connecting reef communities with coral reef investors.
After a participating as a Rainer-Arnhold Fellow with the Mulago Foundation, LaFranchi had a vision for a scalable entrepreneurial model that would provide local communities the resources to protect and monitor their reefs, and investors the opportunity to contribute reef preservation efforts. The chief in Pulau had heard of LaFranchi's idea and called to invite OneReef to put this model to the test.
Coral reefs are in crisis. LaFranchi asserts that "the next twenty five to fifty years are critical," because coral reefs must either adapt to their new climate or we're likely to see severe geographic contraction and loss of direct benefits reefs provide to people. But coral reefs cannot adapt to the rapid rate of climate change unless we remove the immediate stressors to them: unauthorized fishing, land-based pollution, and sedimentation. When the human pressures are removed, says LaFranchi, it has been shown that reefs frequently recover and grow resilient to climate change.
LaFranchi explains that Pacific Islanders are creating a renaissance of community-based management. It is increasingly well known among small island developing states that coral reef recovery and resilience to climate change is possible. People living in and around those reefs face the enormous challenge of effecting change to stop reef decline, and then implementing measures to monitor preservation. The difficulty is that they do not have the resources necessary to protect their reefs, even with existing NGO and governmental assistance. Effective and precautionary reef management requires strong community support in the form of technical inputs, targeted science, and development of innovations to reduce pressure on reefs. While these measures are critical to preventing reef decline, they are out of reach for all but a small minority.
OneReef has a very specific model to achieve the goal of reducing the immediate stressors and encouraging the ownership of reef communities in this effort.  They design and negotiate simple Conservation Agreements between the local owners of coral reefs and philanthropists who are committed to providing funding over a long period of time.  In this process they set a strategy, and identify the financing of the basic assets the project needs to stay effective.  "Working under simple, long-term agreements," says LaFranchi, "communities and investors prevent the loss of reefs in ways neither could accomplish individually."
This initially starts as an agreement for a five-year 'trial period,' with funding solely from OneReef directly or private philanthropists via OneReef.  After this period, if goals are met, the agreement is renegotiated for another 20 years. This gives reef communities the opportunity to build their own set of financial tools – a self sustainable financing system. It empowers traditional community leaders to encourage the islanders to make (and participate in) long-term commitments to preservation. They are able to demonstrate and identify a source of income to the community in year three, year five, and for the long-term.
In deciding where to roll out projects, OneReef focuses on areas where they can cost effectively establish a large portfolio of projects with visible success: where reef health is critical to the well-being of communities and where communities are willing and able to make long-term commitments to a management intervention.  Therefore, OneReef started its efforts in the Western Pacific – Micronesia, including Pulau, Yap, Pohnpei, and the Marshall Islands.
Want proof that OneReef's approach is effective?
In 2010 OneReef completed agreements that will protect two large coral atolls in the Western Pacific—putting about 350,000 acres of biologically important reef and associated habitat under protection and monitoring. In the Micronesia region, they aim to scale this emerging network from two to 20 sites, from 350,000 acres to 2 million acres. One Reef plans the same for the Melanesia and Polynesia Regions of Oceania, focusing on reefs and communities with the best prospects for adaptation to shifting climate.
Chris LaFranchi summarizes OneReef's efforts eloquently: "It's a very simple way to think about solving a problem. Bring people together to solve a problem by developing a relationship of trust–a relationship in which those who are too small, or too isolated and don't have the funds to make lasting change can somehow be connected to philanthropists who want to make change but are limited in their ability to reach those communities. Neither group is able to solve the problem individually, and both groups realize that they really need each other, which in the end is incredibly human in nature!"
We couldn't agree more! To learn more about how you can get support OneReef's efforts to reverse coral reef decline, please contact them!

Fascinating Facts About Coral
(sources provided below)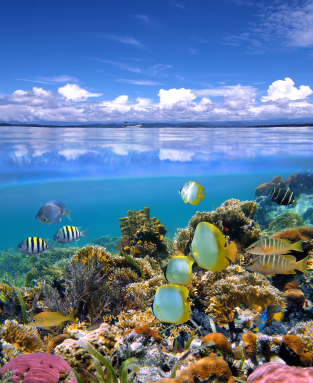 Although coral is often mistaken for a rock or a plant, it is actually composed of tiny, fragile animals called coral polyps. When people say coral, they are referring to these little animals and the skeletons they leave behind after they die.
Corals inhabit a wide range of habitats and regions. Some solitary hard coral species are found in temperate and even polar waters and occur as far as 6000 meters below the surface of the water.
The geological record indicates that ancestors of modern coral reef ecosystems were formed at least 240 million years ago. Most established coral reefs are between 5,000 and 10,000 years old.
Most coral polyps have clear bodies and their skeletons are white, like human bones. Generally, their brilliant color comes from the zooxanthellae living inside their tissues. Several million zooxanthellae live and produce pigments in just one square inch of coral. These pigments are visible through the clear body of the polyp and are what gives coral its beautiful color.
The Great Barrier Reef, measuring 2,300 km in length covering an area more extensive than Britain, is the largest living structure on Earth and can be seen from space. Its reefs are made up of 400 species of coral, supporting well over 2,000 different fish, 4,000 species of mollusc and countless other invertebrates. It should really be named 'Great Barrier of Reefs', as it is not one long solid structure but made up of nearly 3,000 individual reefs and 1,000 islands.
Without reefs, many shoreline communities would be underwater. Reefs protect property from storm damage and erosion.
Corals belong to the same Phylum (Cnidaria) as jellyfish, hydrae, and sea anemones. Cnidaria are invertebrates with specialized cells called nematocysts that help them capture prey and defend themselves..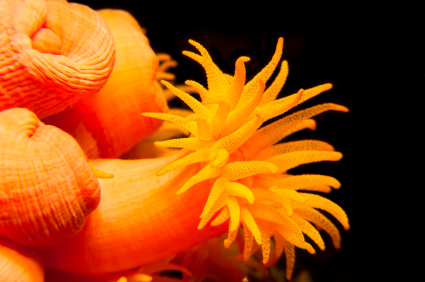 Corals belong to the Class Anthozoa (a subgroup of the Phylum Cnidaria). Members of this group of animals have flower-like structures called polyps. They have a simple body plan in which food passes in and out of a gastrovascular cavity (stomach-like sac) through a single opening.
Coral reefs growth depends on a number of environmental factors, and the two most important environmental factors include sunlight, and enough space to expand.
What this means is that coral reefs grow very fast in some periods, while in other periods they can even "turn their growth off." Coral reefs can therefore recognize the suitable environmental conditions, and can grow extensively in clear water without muddy ingredients where sunlight penetrates deep into the water column.
Approximately 75 percent of the world's coral reefs are currently threatened by a combination of local and global pressures. This includes recent impacts from climate change, which causes rising ocean temperatures and coral bleaching. The most immediate and direct threats arise from local sources, which currently threaten more than 60 percent of reefs (about 150,000 sq km of reefs). Local threats include overfishing, destructive fishing, coastal development, and pollution.
The nine coun­tries most vulnerable to the effects of coral reef degradation, due to high dependence on coral reefs and low adaptive capacity, are: Haiti, Grenada, Philippines, Comoros, Vanuatu, Tanzania, Kiribati, Fiji, and Indonesia.
 Sources for this article:
Coral Reef Alliance's Coral Reef Overview
Resources
ARC Centre of Excellence, Coral Reef Studies
Australian Institute of Marine Science
Coral Reef Crisis: Causes and Consequences
American Association for the Advancement of Science
Coral Reef Research Foundation
Degradation and restoration of coral reefs:
Makoto Omori, Akajima Marine Science Laboratory, Zamamison, Okinawa, Japan
Florida Keys Coral Reef Monitoring Project
Global Coral Reef Monitoring Network
International Coral Reef Action Network
National Marine Sanctuary Foundation
ReefBase is the official database of the Global Coral Reef Monitoring Network (GCRMN), as well as the International Coral Reef Action Network (ICRAN). The ReefBase Project is housed at the WorldFish Center in Penang, Malaysia, with funding through ICRAN from the United Nations Foundation (UNF).
Reef Resilience: Building resilience into coral reef conservation
Reef Restoration Concepts & Guidelines
Scripps Institution of Oceanography
Smithsonian Institution's Ocean Portal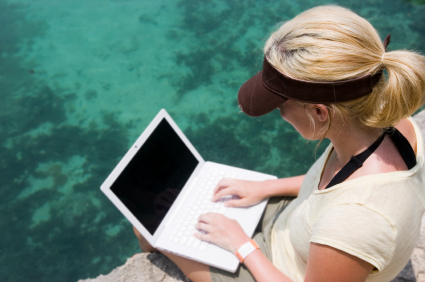 University of Miami Rosenstiel School of  Marine and Atmospheric Science
United Nations Environment Programme Coral Reef Unit
U.S. EPA's Coral Reef Protection Information
World Atlas of Coral Reefs (2001)
Spalding, M.D., Ravilious, C., Green, E.P., UNEP-WCMC
World Register of Marine Species
World Resource Institute's Reefs at Risk Revisted
Eakin CM, Morgan JA, Heron SF, Smith TB, Liu G, et al. 2010 Caribbean Corals in Crisis: Record Thermal Stress, Bleaching, and Mortality in 2005. PLoS ONE 5(11): e13969. doi:10.1371/journal.pone.0013969
Biohabitats Projects, Places & People
Projects
Treating Wastewater On A Remote Atoll

Located about 1,000 miles south of the Hawaiian Islands, Palmyra Atoll is one of the only protected atolls in 450,000 square miles of ocean. Its coral gardens, shallow reef pools, and near shore waters are home to a myriad of life forms and essential habitat for local and migrating deep-water fish, dolphins, whales and sharks.
Sovereignty and ownership of Palmyra changed hands many times since Hawaiian King Kamehameha IV claimed the atoll in 1862. During World War II, the U.S. Navy dredged much of the reef in order to build land mass to support a runway and barracks for six thousand soldiers. The atoll was used for a variety of purposes after the war, and was acquired by The Nature Conservancy in 2000. A year later, TNC sold half the atoll to the U.S. Fish and Wildlife Service, who quickly designated Palmyra a National Wildlife Refuge.
Not all of Palmyra's reef was disturbed, however, and the undisturbed portion is now regarded as one of the most intact, diverse and spectacular reef ecosystems in the world. It has become a valuable research site for the Palmyra Atoll Research Consortium (PARC), a partnership of academic, governmental, and non-profit conservation institutions that conducts scientific studies aimed at protecting island ecosystems. But hey, even scientists working to improve coral reef biodiversity and resilience have to go to the bathroom every now and then.
Working with Ocean Arks International, Biohabitats subsidiary NSI designed an appropriate, natural wastewater treatment facility for this sensitive site. The system included primary treatment tanks, a constructed wetland, and a sand filter. The low energy system not only minimizes human impact to the atoll's ecology, it maximizes the use of waste materials. Solids from the primary tanks are composted on a reed bed and filtered water is recirculated and used to irrigate fruit trees.
For senior engineering technician Ryan Case, the project was one of his most exciting and challenging. With the exception of plant material, which was harvested from natural wetlands on the atoll, all materials for this design/build project had to be loaded onto a large ship, transported from Hawaii, and unloaded in Palmyra. But hauling gravel, sand, tools and machinery (and, says Ryan, "you had better not forget anything because there are no hardware stores on this uninhabited atoll!") is worth it when you are able to help maintain an amazingly diverse ecosystem!
Downtown Whitewater
Imagine paddling a thrilling whitewater course…through the heart of a city. That's exactly what folks in Longmont, Colorado will be able to do next year. As part of an effort to revitalize its downtown area and reconnect people to the St. Vrain River, the City of Longmont plans to build a whitewater recreation park along a  reach of the St. Vrain that flows adjacent to a popular shopping area. Having recently performed a geomorphic & riparian assessment of 10 miles of the St. Vrain, we are very familiar with the degraded conditions of this urban portion of the waterway, and look forward to working with Confluent Design and whitewater designer REP on this project. In addition to improving the ecology of the river in the process of creating the new park, our design must protect the habitat of two rare minnow species that are currently found in the St. Vrain. In addition to handling wetland delineation and permitting associated with the project, Biohabitats will help with channel and floodplain design & construction oversight.
Urban Farm Reaps Harvest of Water Quality Improvements
Clifton Park, located in northeast Baltimore, is not your typical public city park. And that's not just because it features clay tennis courts and an 18-hole golf course. Since 2009, the park has also been home to Real Food Farm, Baltimore's answer to the city's need to expand beyond its networks of community gardens and house a fully operational farm. When the farm needed help developing a drainage and stormwater management plan to comply with the Maryland Department of the Environment's latest stormwater regulations, they turned to Biohabitats. Eager to help the farm further its mission while enhancing water quality, we developed a plan that not only fits with the site's long-term master plan and daily operation and maintenance requirements, but adds value and interest. Our designs included a bioswale, a rainwater harvesting system that uses a retrofitted bicycle to generate a human-powered irrigation pump, and a landscaping plan that includes native, edible crops. The plan will likely be implemented in 2013, and we can't wait to see this kind of high yield agriculture come to life!
"Living" Santa Fe River To Flow Through City
Last month, Santa Fe City Council approved a plan to commit up to 1,000 acre-feet per year of water from the city's watershed, assuring a minimal in-stream flow that will help restore life to the city's river and riparian ecosystems. This is the first time in New Mexico's history that a city or town has created an ordinance to allow some watershed yield to be used for the sake of supporting a river. Dedicated community members, city councilors and city staff – including Mayor David Coss–worked for nearly two decades to make the vision of a living river a reality.
The staff in Biohabitats' Santa Fe office played an important role in the final year of this effort. They worked with the City of Santa Fe and professional facilitator Toby Herzlich to conduct a series of participatory public meetings, convene a core working group of stakeholders, and help draft the technical administrative procedures used to guide releases of water into the river. Through the public meetings, they helped gather community input on how to best manage water in the river, and organize the priorities (support of riparian vegetation and aquatic creatures, water for cultural events such as the San Ysidro River Blessing, and the Fishing Derby, groundwater recharge, etc) that emerged. They also worked with the Core Working Group during several intensive meetings (including a weekend-long retreat) to fine tune recommendations and technical procedures.
Georgia Tech: Setting A New Standard For Lab Development
The Georgia Institute of Technology envisions its future Engineered Biosystems Building as the greenest research facility in the U.S. The 200,000-square foot facility will provide space for multidisciplinary research focused on improving human health through the enhanced understanding of complex living systems.
As part of a consultant "Green Team" led by architectural firms Lake Flato and Cooper Cary, Inc., Biohabitats is providing guidance related to water, ecology, and stormwater. Along with other team members, we helped Georgia Tech host a charrette with students, faculty and other future users of the building. With an integrated design process focused on sustainability, the design team will incorporate the input gained in the charrette into the design development.
Jamaica Bay Gets "Seal" Of Approval
Over the past three years, we've been helping New York City implement a range of ecosystem restoration pilot projects within the Jamaica Bay watershed, including macroalgae harvesting, oyster restoration, the use of algae to clean wastewater, and eelgrass plantings. The folks from our Hudson River Bioregion office have been busy monitoring these projects throughout the winter. While it is always exciting to monitor the effectiveness of a pilot project, a recent outing was particularly thrilling. While monitoring eelgrass plantings in the Bay, team member Michael Spina found himself only a few feet away from a harbor seal!
Baltimore Harbor Getting Greener!
Since 2010, we have been working with the Waterfront Partnership of Baltimore to further their Healthy Harbor Initiative, an effort to make Baltimore's Inner Harbor swimmable and fishable by 2020. We developed concepts for several highly visible pilot projects to improve water quality and educate people about the impacts of their daily behavior on receiving waterbodies.We are thrilled to provide an update on three of them.
Earlier this month, the Waterfront Partnership of Baltimore learned that they received a grant from the Abell Foundation to fund the design of our concept to transform a dilapidated pier into a living sculpture that cleans water and provides habitat.
The six floating wetlands we built with Baltimore City students and installed offshore of the city's popular waterfront Harborplace have drawn crabs, fish, waterfowl and many human gawkers. Over the past year, we have been working with students at the Living Classrooms Foundation to construct 60 additional wetlands for the site, and on April 20, to increase the wetland flotilla tenfold!  2000 square feet will be installed in front of Baltimore's World Trade Center on April 20th by volunteers from the Waterfront Partnership of Baltimore, the Living Classrooms Foundation and others.
An Algal Turf Scrubber® (ATS™) is an ecologically engineered technology that harnesses the natural abilities of algae, bacteria, and phytoplankton to filter and remove nutrients and other pollutants from water while injecting high levels of oxygen into it. The patented technology was developed by Dr. Walter Adey of the Smithsonian Institution and is licensed by Hydromentia, Inc. Deployed at a vacant parcel on Baltimore's Inner Harbor, the ATS™ consists of an inclined floway–a long, slightly sloped, shallow trough raised on a support frame and lined with a mesh screen which facilitates algae attachment. The ATS™, which mimics a stream ecosystem, is designed to promote the growth of natural, beneficial algae derived from source water. Water is pumped from the Harbor up to a "pulsing" mechanism and is then gravity fed down the floway to a discharge point back into the Harbor. The algal community that develops along the floway removes pollutants from the water. Biohabitats and the University of Maryland installed the ATS™ in Baltimore as a test unit to measure the production of algal biomass of the engineered ecosystem, evaluate the water quality benefits, and determine what kind of algal community develops (with an interest in scaling the system up).  The ATS™ has been in operation since late December of 2011 and with the warm winter it has been showing increasing levels of algal biomass production. Working with Living Classrooms' Crossroads Charter Middle School, we are turning the operation and monitoring of the pilot ATS™  into lesson plans and ultimately a curriculum for students to learn how ecology, scientific methods, and engineering are being applied to address Harbor water impacts.
Watch Pittsburgh's Green Boulevard Come To Life
In the last issue of Leaf Litter, we told you about the Urban Redevelopment Authority of Pittsburgh's initiative to create a "Green Boulevard' that will reconnect Pittsburghers with the Allegheny River and improve the River's ecological health. We are continuing to work with Sasaki Associates to develop a 'living infrastructure toolbox' that can be used to construct a green/living infrastructure that will serve as the site's foundation, enhance its ecology and manage its stormwater. We are also continuing our work on the open space master plan for the six-mile ribbon of riverfront. Want to know what the world's smallest carnivore, the least weasel, thinks about the Allegheny Riverfront Green Boulevard? Check out the latest blog entry on the project web site!
Places
The following is a Rhizome blog entry from Biohabitats president, Keith Bowers, who just returned from Democratic People's Republic of Korea (North Korea).
Landscape Restoration in North Korea 
By Keith Bowers
Imagine an entire country of 24 million people undergoing massive deforestation, land degradation and food shortages, leading to ecosystem collapse. Now imagine that country's people having virtually no contact with the outside world and being ruled by a hard-line communist regime. What do you do? How can you help? You begin by reaching out and starting a dialogue.
I just returned from a fascinating trip to the Democratic People's Republic of Korea (North Korea). I was there to participate in the International Seminar on Forest and Landscape Restoration, hosted at the People's Palace of Culture in Pyongyang, the capital of DPRK. The three-day event, co-sponsored by the Pyongyang International New Technological and Economic Information Centre (PINTEC, an NGO in DPRK) and Environmental Education Media Project(EEMP, an NGO in China ), was followed by three days of field trips and follow-up meetings.
Along with 12 other delegates from China, Netherlands, Denmark, Canada, Germany, United Kingdom, and the U.S., and over 60 DPRK officials and scientists, I discussed the challenges and opportunities to reforest more than 120,000 km2 of mountainous land, introduce agro-forestry and improve the livelihoods of millions of people. Despite very real concerns with the current repressive regime, the North Korean people and their landscape need desperate help.
Over the course of the next few weeks, I will blog about my impressions along with the needs and challenges (ecologically, culturally and politically) associated with restoring the North Korean landscape. I hope you will participate with your perspectives. 
Upcoming Conferences & Events
Biohabitats was proud to sponsor the MidAtlantic and New England chapters of the Society for Ecological Restoration International (SER) joint annual conference. The gathering, which took place Brooklyn, NY, focused on "RESTORATION ON THE EDGE: Exploring the Frontiers of Restoration, Collaboration, and Resilience in Changing Ecosystems." If you attended, we hope you caught Erin English's talk on living infrastructure!
Ecological landscape designer Jennifer Dowdell joined federal employees, academics, business and industry, non-profit organizations, tribes, faith-based organizations, local community activists and others at the Environmental Justice in America conference in Crystal City, VA. The event is designed to further dialogue toward achieving equality of environmental protection.
What is a "Living Future?" Find out May 2-4, when the green building movement's leading thinkers and practitioners gather in Portland, Oregon for Living Future 2012. This annual "unconference" offers innovators like our own Pete Muñoz, Erin English and Nicole Stern an opportunity to share their deep expertise and dearest hopes. As a sponsor of the International Living Building Institute, host of the event, we're particularly proud to be part of such an exciting gathering of minds. If you're attending, don't miss Erin and Nicole's DIY Floating Wetlands Workshop   and a talk about Chatham University's Eden Hall Campus, a project we've been involved in. Living Building Challenge Ambassador Pete Muñoz will join Erin and Nicole at the Biohabitats booth, so stop on by!
The 2012 Midwest-Great Lakes SER Annual Chapter Meeting will be held in Ann Arbor, Michigan from May 4-6.
Keith Bowers will present "The Secret Life of Trees" and "Resilience and Adaptation" at CNU 20, the 20th Congress for New Urbanism. This year's gathering, held in West Palm Beach, Florida May 9-12, will explore how 21st century challenges like peak oil, climate change, and growing wealth disparity impact our work and open opportunities for New Urbanism.
Washington, DC will be the location of the American Institute of Architects' 2012 National Convention and Design Exposition. If you plan to attend, keep an eye out for Michael Ogden and be sure to say hello!
Biohabitats is happy to support the Chesapeake Bay Trust's Annual Treasure the Chesapeake Celebration on May 18th in Annapolis, Maryland. If you, too, treasure the Chesapeake Bay (and enjoy shucked oysters and great music), get yourself a ticket and join us!
On June 3-8, water resources engineer Jon Hathaway will join others working to advance wetland science and develop integrated solutions for sustainable management of wetland resources at the 9th INTECOL International Wetlands Conference. If you plan to be in Orlando, Florida for this event, don't miss Jon's presentation: "Indicator Bacteria Sequestration in Stormwater Wetlands."
People
Biohabitats Hudson River Bioregion leader, Terry Doss, has joined the Board of Directors of the NY/NJ Baykeeper, the citizen guardian of the Hudson-Raritan Estuary board of directors. Terry is thrilled to help the organization further its mission to restore the ecological health of the Bays of New York Harbor and the connection between these waterways and the millions of people living of their shores. "I've been a supporter of Riverkeeper's efforts for years," said Terry, "so I am very excited to bring the perspective of a practitioner to the Board and partner up with these amazing people!"
The newest member of our Santa Fe office, project engineer David Grote brings a great deal of expertise in water treatment plants, water distribution modeling, wastewater treatment plants, wastewater collection systems, construction administration. He has worked on projects in the U.S. and abroad, including the design and production of pre-engineered buildings for potable water systems that were deployed in many villages across the southern states of India.
Glossary
Coral bleaching: Coral bleaching is a process whereby the coral colonies lose their colour, either due to the loss of pigments by microscopic algae (zooxanthellae) living in symbiosis with their host organisms (polyps), or because these zooxanthellae have been expelled. (Source: Centre d'Océanologie de Marseille)
Coral polyps: tiny animals that build protective calcium carbonate skeletons. (Source: microdocs)
Marine protected areas: Any area of intertidal or sub-tidal terrain, together with its overlying water and associated flora, fauna, historical and cultural features, which has been reserved by law or other effective means to protect part or all of the enclosed environment (Source: IUCN)                                 
Ocean acidification: When carbon dioxide (CO2) is absorbed by seawater, chemical reactions occur that reduce seawater pH, carbonate ion concentration, and saturation states of biologically important calcium carbonate minerals. These chemical reactions are termed "ocean acidification" or "OA" for short. (Source: NOAA)
Zooxanthellae: Photosynthetic algae that live in coral tissues.The corals and algae have a mutualistic relationship. The coral provides the algae with a protected environment and compounds they need for photosynthesis. In return, the algae produce oxygen and help the coral to remove wastes. Most importantly, zooxanthellae supply the coral with glucose, glycerol, and amino acids, which are the products of photosynthesis. (Source: NOAA)