10th Anniversary of Leaf Litter: Reflections
By Keith Bowers, RLA, FASLA, PWS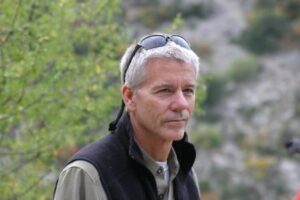 More than a decade ago, I began thinking about establishing a newsletter for Biohabitats. I wasn't sure exactly what I wanted, but I knew that I wanted to communicate the passion our team has for what we do. I knew it should be a vehicle for learning about the various practices of conservation, restoration, and regenerative design, and I wanted to include contributions from experts in their fields. I wanted it to encourage people to take action to 'restore the earth and inspire ecological stewardship.' I also wanted to brag–just a little–about all the great people connected with Biohabitats, and the projects and places we are privileged to touch.
With its official title bestowed by Ellen McClure (fluvial geomorphologist extraordinaire and winner of our internal naming contest), Leaf Litter was born. Since then, thanks to editor Amy Nelson's focused tenacity, coolness under deadline, and unwavering enthusiasm for each issue, Leaf Litter has touched tens of thousands of people around the world.
Undoubtedly, the next ten years will bring important changes in the fields of conservation planning, ecological restoration and regenerative design, and we hope Leaf Litter continues to provide you with a small but important window into that change.  Engaging content, fresh ideas, and expert commentary will continue to be hallmarks of Leaf Litter. So happy Earth Day, and thank you–for reading Leaf Litter, and for your efforts to restore the earth and inspire ecological stewardship!
Leaf Litter Reconnects with the Experts
Though they hail from different continents, disciplines, and cultures, all of the thought leaders, activists, innovators, researchers, educators, and visionaries we have interviewed over the past decade have this in common: they have dedicated themselves to improving all life on this planet. We were delighted to reconnect with a handful of the experts we have featured in Leaf Litter and provide you with these updates. To read the original Leaf Litter interviews, click on the expert's photo.
Patrick Crist: GIS
My position and the many "hats" I wear are still the same. The aspects that have changed or grown for me, not surprisingly, involve climate change. 5+ years ago, very few of our clients requested or were willing to include climate change considerations in the work we did for them; now, it is a requirement in nearly every project. This has resulted in a new role in developing new methods and technical guidance documents for a variety of agencies and sectors (some focused on climate change, some treating it more peripherally). These have included the RVAA (refuge vulnerability assessment and adaptation) guide for the National Wildlife Refuge System; the Integrated Ecological Framework for the Transportation Research Board (now being implemented by Federal Highways); and a new set of guides for the Bureau of Land Management. We've also noticed a fairly sudden uptick in interest in our NatureServe Vista decision support system, which is satisfying after 9 years of it being released. Perhaps the tool was ahead of its time but I think the broad exposure of students from many natural resource disciplines to GIS has led to many new professionals being GIS savvy and interested in such tools. We were pleased to find too that Vista has been well suited to integrate climate change into its scenario evaluation capabilities and we're working with BLM to mainstream the tool in different assessment and planning applications. Over these years I've fostered recognition of the need for a toolkit approach to natural resource work rather than thinking narrowly of the one tool or supertool that could do it all. I authored a recent article on the toolkit approach with several partners that will appear in the online Journal of Conservation Planning. While climate change is a very daunting threat for both human systems and ecosystems; I'm encouraged by the degree of increased interest, collaboration, and demand for new approaches and tools to do better planning in general while incorporating climate change adaptation.
Robert Costanza: Links Between Ecological & Human Health

Robert is still a professor at Portland State University's Institute for Sustainable Solutions and editor in chief of Solutions, the hybrid academic/popular journal he launched in 2010. He is also a Distinguished Research Fellow at Ecological Economics Research New Zealand, a Senior Fellow at the National Council on Science and the Environment, and a Senior Fellow at the Stockholm Resilience Center.
Robert and several colleagues contributed a chapter to State of the World 2013, a publication released just last week by the Worldwatch Institute. The chapter, entitled "Building a Sustainable and Desirable Economy-in-Society-in-Nature," attempts to sketch a framework for a new model of the economy based on the worldview and following principles of ecological economics. The piece began as a Report to the United Nations for the Rio+20 Conference as part of the Sustainable Development in the 21st Century project implemented by the Division of Sustainable Development of the United Nations Department of Economic and Social Affairs.  (Costanza, R., G. Alperovitz, H.E. Daly, J. Farley, C. Franco, T. Jackson, I. Kubiszewski, J. Schor, and P. Victor. [2012]. Building a Sustainable and Desirable Economy-in-Society-in-Nature. New York:  United Nations Division for Sustainable Development) Check it out!
John Davis: Continental Connectivity

When Amy Nelson interviewed me for Leaf Litter two years ago, I was early on what became a 7600-mile muscle-powered journey through the wildest parts of the East, to scout a possible future Eastern Wildway. Last year, 2012, I enjoyed the opportunity to reflect on TrekEast (while catching up on land stewardship work back home in the Adirondacks), as Island Press and Wildlands Network enabled me to put my thoughts and observations into a series of three electronic publications (e-books), which Island Press will release this year. I hope readers of Leaf Litter will also read these books – Big, Wild, and Connected: Part 1, Florida through Southern Appalachians; Part 2, Kentucky through Catskills; Part 3, Adirondacks through Gaspe Peninsula. In these books, we offer paths to rewilding the East, which involve ecological restoration from local to continental levels. Our basic conclusions include these:
The East urgently needs its native predators back, especially Cougar, to prevent browsing down of the Eastern Deciduous Forest.
The East and the whole country desperately need safe wildlife crossings on major roads, to reduce road-kill (wild and human) and restore habitat connections.
Most grassroots conservation and restoration efforts in the East are worthy and important, but they are not adding up to enough, not tying lands back together adequately. Much greater cooperation and collaboration are needed.
Strong incentives for ecological protection and restoration on private lands are key ingredients of any continental wildways effort.
An Eastern Wildway is still possible, but it will require some sort of National or International Conservation Corridors initiative. It will require mobilizing the millions of people who value and benefit from our continent's rich natural heritage yet do little to preserve or restore it.
Now we are two months into TrekWest, scouting a future Western Wildway. Early indications are that, yes, a Western Wildway spanning much of the Sky Islands, Rocky Mountains, Colorado Plateau, and adjacent grasslands and deserts is still possible but again will require predator protection and restoration, safe wildlife crossings on major roads, breaching the US/Mexico border wall, active restoration of degraded lands and waters (in the Southwest, especially arroyos and riparian habitats), and providing strong incentives for good private lands stewardship. Biohabitats and other ecological restorationists are critical wildway partners. Please join us on this journey, at trekwest.org, the websites of the many participating groups, and in the field.
Mark Davis: Novel Ecosystems

I am still a professor of biology at Macalester College, where every semester I have the wonderful opportunity to teach students about plants and animals and the ecology of the world's habitats. I also continue to write and speak about the ecology of non-native species and society's attitudes and policies toward them. I believe several groups are engaged in a competition to define 'nature.' For one group, notions like homelands, borders, and geographic identify are important concepts in their characterization of nature, which leads to an emphasis on stasis and preservation of the status quo. In U.S. politics, such concepts are associated with what is often referred to as 'identity politics'. In the fields of ecology and conservation, such an emphasis might be said to characterize an identity-based view of nature. I, and similarly-minded ecologists, emphasize the dynamic character of nature, in which the processes and participants are always changing. We love nature and biodiversity and want to conserve both, but do not believe there is some imperative that says that nature is supposed to be like this, but not like that. My current research, conducted with students and colleagues at Macalester, involves an ongoing study of the effects of garlic mustard on native woodland plants (to date, we have found few effects) and a new study aimed at determining the reason behind the absence of ovenbirds in some forests in eastern Minnesota (high levels of nest predation by raccoons may be part of the answer).
Dave Garshelis: Hibernation/Seasonal Slumber

Dave is collaborating with scientists from the University of Minnesota and Medtronic, Inc., looking at physiological responses of bears to their six-month period of hibernation and also to stressful events they encounter during the active season. GPS collars record the locations of bears on an hourly basis, and cardiac monitors (about the size of a flash drive) are implanted under the skin to record heart and respiration rates, temperature, and activity. Dave and his colleagues have discovered that during hibernation, the heart only beats during a respiration; it rests during the 10-15 seconds between breaths. The researchers are also able to tell the exact day that cubs are born (usually in January), based on a slight increase in the hibernating mother's heart rate. During the active season, high heart rates are associated with movements of bears across open agricultural fields, near homes, or at hunters' baits. Heart rate can be roughly translated to calories expended, which can then be compared to calories of food available on the landscape (through meticulous counting of berries). A model is being developed using these variables to predict the habitats that an expanding bear population will eventually move into.
Richard Hobbs: Ecological Restoration & Climate Change

"It struck me quite forcibly at the International Conference for Conservation Biology in Auckland in 2011, that people researching and managing the fate of species and ecosystems in today's world are constantly faced with loss," Richard wrote recently in his article "Grieving for the Past and Hoping for the Future: Balancing Polarizing Perspectives in Conservation and Restoration." In this compelling piece, published in the March 2013 issue of Restoration Ecology, Richard explores the application of psychology's stages of grief (Kubler-Ross, 1969; Kubler-Ross and Kessler, 2007) to the way one processes the loss of species, assemblages, and ecosystem integrity. He goes on to consider the possibility that some of the field's most polarizing debates may result in part from people being in different stages of grief.
Dan Omasta: Sustainability in Higher Ed

The sustainability community on a college campus is certainly an invigorating place to be–especially for a young student at the start of their environmental career. The limitless diversity of ideas, the continuous waves of student advocacy, and the immediate availability of topic experts and new technologies allow for this college generation to practice all types of sustainability. At the time of my previous Leaf Litter Interview, I was in that that very place–seemingly limitless conservation projects at my fingertips. While working for the CU Environmental Center and the CU Student Government, I helped to support a number of campus projects, ranging from pesticide-free turf management to green roofs to sustainable food to increases in campus bike paths and bike stations. Every day was new and exciting–full of challenges and new ideas. I was determined to change the world–one campus policy at a time.
This world changed very soon after graduating in 2011. I suddenly found myself in a community with much larger infrastructure, greater challenges, and a heightened level of complexity in every decision-making process. In this new space, a generalist (as I had been in college) became far too spread out and much less effective. I was forced to make a choice: do I continue to keep my hands in several initiatives or do I focus on a single path of expertise? I chose the latter, but my decision has not been entirely cut-and-dry. In 2012, I started my own environmental consulting company dedicated to sustainable food research and zero waste systems. I helped the CU Dining Services organization to develop a white paper on the current level of sustainable food being served in their dining centers and explored various procurement methods intended to build a more resilient regional food system. After this project ended in the summer of 2012, I made a natural transition from the policy of procurement to the physical management of our public spaces and farmlands. I obtained my Permaculture Design Certificate and began working for Boulder County Open Space as an ecological restoration technician. I had the opportunity to work more directly with the farmers and ranchers that helped make up the very regional food system I was trying to support while working as a consultant for the University of Colorado. The technician job gave me opportunities to help restore and protect delicate wetland ecosystems while also monitoring the long-term effects of over-grazing on public lands. I realized that big policies from large companies and governments can certainly make an impact, but the projects that directly affect the lives of individuals and the ecosystems that support them are often most effective at the grassroots level.
As I write this article, I find myself sitting in a small coffee shop in the heart of Crested Butte–a small ski town in Southwest Colorado. Having tried my hand as a ski bum, I could not help but continually engage myself in land management and community food systems. I have recently applied to the Crested Butte Land Trust and will be working with a local non-profit food organization (Mountain Roots) to establish a number of beehives on open space areas in order to support community education opportunities and to provide a safe space for our precious pollinators. In 2009 I was a sustainability generalist; today I am simply headed in a general direction–trying to build community resiliency one beehive at a time.
Steward Pickett: Urban Ecology

We have discovered some new and surprising interactions between the human and the natural in Baltimore. For example, Dr. Emma Rosi-Marshall has shown that pharmaceuticals are common in some of Baltimore's streams. It is a worry that some of these pharmaceutical and personal care compounds can actually inhibit the metabolism of algae that live in streams. There are other compounds, including illicit drugs and their break-down products that appear in our streams, and their role in the ecology of Baltimore's waters needs to be further investigated.
Another stunning finding appeared in work by Austin Troy, who discovered that the presence of greater amounts of tree canopy was associated with decreased rates of crime. This was surprising because the common perception was that trees were somehow associated with increased crime. Perhaps this assumed that hiding places for criminals and their tools or contraband were more easily found where trees were present. However, in Baltimore neighborhoods, crime declined where tree cover was greater. The only exceptions were those few neighborhoods where abandoned industrial land abutted residential areas. Troy and colleagues are investigating the suggestion that in such places, the lack of neighborhood attention and care about the boundary zones in those cases were what led to increased crime, not the presence of trees itself.
BES over the last three years has also been engaged in constructing better models of urbanization that are relevant and applicable around the world. Insights and concepts from BES have become important to the emerging concept of the "metacity," which is a very dynamic, spatially heterogeneous form of urbanization that in fact unifies what has been traditionally thought of as country and city. Our urban design team, headed by Brian McGrath, has been instrumental in articulating and refining this new concept of the city. Along these same lines, BES researchers have been important contributors to the new idea of the urban-rural continuum, which recognizes the significance of long-distance connections between different urban areas as well as the city-country connections noted in the metacity.
BES research has been very much key to the city's targeting and planning for doubling its urban tree canopy. The location of plantable spaces, the engagement of different people having different lifestyle and economic characteristics, and the testing of the effects of fine-scale stormwater interventions have been notable contributions to the Baltimore policy world.  We have been helpful in documenting the response of the sewer retrofits, which were required to meet the goals of a court-ordered consent decree about water quality. New research on lead in residential yards has been shared with the City Health Department to help them better meet the challenge of exposure to this heavy metal outside the home.
We haven't made as much progress on climate change planning as hoped. Changes in personnel have limited what we can do here. However, we are exploring with policy makers how several of our new initiatives can support sustainability planning and evaluation in the Baltimore region.
Bill Reed: Sustainable Design

"We are still separating ourselves conceptually from nature," said Bill when we caught up with him recently. "We say, 'we are stewards of nature' or 'we need to manage nature.' All that is true, but there is reciprocity with nature that is required of us. It's not just delivering a product; it's a practice of becoming. I like to call this "bio-becoming." That subtlety is what's missing from green design.
To further express and explain his thoughts on the state of green design today, Bill generously shared the article Regenerative Development and Design – Working with the Whole, which was published in the book Sustainable Construction, 3rd Ed., by Charles J. Kibert.61779760
Leslie Sauer: Forest Restoration

I now go to conferences and list my affiliation as 'Monitoring Advocate.' As I approach my seventh decade I am shocked to see that most agencies, politicians, news outlets and teaching institutions seem unaware that the ecosystems around us are cascading to collapse. Cumulative impacts are ignored. Regulatory standards are low and not working. Metrics are talked about but not used.
After almost fifty years of restoration projects, I have come to value one monitoring technique above others, because it is easy, useful and widely used–the Plant Stewardship Index, based on the Floristic Quality Assessment Index (FQAI) which was developed by Gerould Wilhelm and Floyd Swink while they were at the Chicago Botanical Garden.
Bowman's Hill Wildflower Preserve has made this tool available at no charge to individuals and groups interested in monitoring and documenting the landscape using FQAI. The Index is weighted and ranks plants based on their conservatism, that is, the extent to which they are dependent on intact ecosystems to survive. Those plants with exacting habitat requirements score highest. These are the plants of greatest concern because we are losing them as the landscape is fragmented and disturbed. Weeds and invasive species score the lowest. Once all the plants present on a given site are recorded, the on-line calculator computes several measures of naturalness and disturbance that can be used to track the sites management over time.
With every entry made on the webpage, the information about our regional flora increases. This database is built over time by the users. Within a few weeks the Bowman's Hill PSI webpage will have the Coefficients of Conservatism and PSI program available for six mid-Atlantic states: VA, WV, DE, MD, PA and NJ. Use it!
Sandra Steingraber: Links Between Ecological & Human Health

Last month, Sandra and 11 others, collectively known as the "Seneca Lake 12," were arrested for blocking access to a gas compressor station site being constructed on New York's Seneca Lake by a Missouri-based company, Inergy. They did so to demonstrate their opposition to Inergy's intentions to force industrialization of a lake that serves as the source of drinking water for 100,000 people—and eventually the entire Finger Lakes region. Sandra and her fellow protesters foresee Inergy's move as an early step in a build-out of infrastructure to support the distribution of shale gas from fracking. One day before her sentencing, Sandra spoke to journalist Bill Moyers about the choice of activism. A clip can be viewed here.
On April 17th, Sandra was sentenced to 15 days in jail. In her statement, she said, "In my field of environmental health, the word trespass has meaning. Toxic trespass refers to involuntary human exposure to a chemical or other pollutant. It is a contamination without consent. It is my belief, as a biologist, that Inergy is guilty of toxic trespass. Inergy has been out of compliance with EPA regulations every quarter for the past three years. In spite of this, Inergy applied for, and has received, from the state of New York a permit to discharge, every day, an additional 44,000 pounds of chloride into Seneca Lake. That's 22 tons a day. That's 8000 tons a year. Seneca Lake is a source of drinking water for 100,000 people. Those industrial discharges trespass into the bodies of those who drink it…. To bring attention to such hazards for the Finger Lakes–and for the act of protecting water, which is life itself–I trespassed. It was an act of civil disobedience. For that, and because I have deep respect for the rule of law, which Inergy company does not, I am willing to go to jail.
Note: Raising Elijah: Protecting Our Children in an Age of Environmental Crisis has just become available in paperback.
A New Face at Biohabitats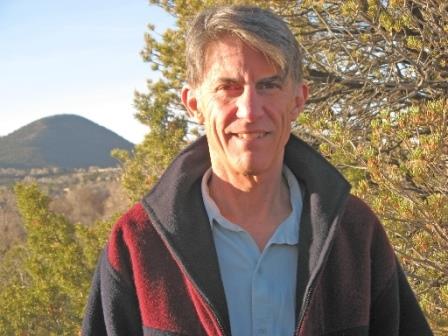 We're delighted to welcome senior engineer Neil Williams to our Southwest Basin & Range Bioregion office in Santa Fe. Neil, who has  abundance of water resources, river restoration, rainwater reuse and wastewater treatment experience,  has been restoring damaged landscapes in New Mexico for more than 30 years. Before joining Biohabitats, he was principal engineer for Watershed West, LLC, a firm he founded to focus specifically on local ecosystem restoration engineering and hydrology. Neil has contributed civil and water resources engineering and design expertise to projects including the Santa Fe Watershed and River Restoration, Santa Fe County Greenways, and Santa Fe Railyard Park. Welcome, Neil!
Message from the Editor
By Amy Nelson
"If you could host a dinner party and invite anyone, living or dead, who would you invite?"
I've always loved this little conversation starter. It generates good discussion, and often ends up revealing something about the responder's values that might have otherwise gone undetected. Perhaps that's why people tend to take their time before answering this question.
My answer to this question, however, requires no hesitation. In fact, I secretly long for someone to ask me this question so I can astound them with the speed and certainty of my response. My ultimate dinner companions? Easy: every expert I have interviewed for Leaf Litter. Why? Because I am convinced that if I could get these thought leaders, activists, and researchers together in one room, they could change the world for the better. Because at a time when I feel so discouraged by humanity, these people give me hope that maybe… just maybe…our species is not completely failing its way to extinction.
What are some of the common threads connecting my would-be dinner guests?
They view humans as just one member of an interconnected community of living beings and things.
They are fully aware of the state of our planet, yet they are fearless and hopeful.
They understand the importance of communication.
They present visions of the future that are not post-apocalyptic.
So until the day I can actually gather these amazing people together in one place, I  raise a virtual glass and offer this toast:
To Sandra Steingraber, who is in jail today because she stood up to the natural gas industry…to Robert Costanza, whose work is changing the way we define "economy"….to recent college graduate Dan Omasta, who, despite a challenging job market, refuses to let go of the idealism he held as a leader in campus sustainability…to Andrew Bryant, who fought for the survival of North America's most endangered mammal, the little known Vancouver Island Marmot…to Daniel Wildcat, who is bringing the voices and wisdom of indigenous people to the forefront of environmental science… to Bob Peart, who turned the sadness and loss of an all-too-aware biologist into a passion-fueled mission to reconnect children with nature…to John Davis, who trekked, paddled, pedaled and skied through a  7600 mile, continental wildway to draw attention to the need for habitat connectivity–only to do it again… to all of the inspiring people I have had the honor to interview over the last decade… may the world join me in supporting and recognizing the brilliance, courage, and hope of your work.