Can psychology help environmental work?
Thoughts on Psychology
Amy Nelson, Editor
A wildlife biologist I interviewed for Leaf Litter a few years ago confided that he once contemplated suicide because he just couldn't bear the constant sense of loss and hopelessness that came with his job. My memory of that conversation came immediately to mind when Erica Robak, our administrative assistant, suggested that we explore the role of psychology in ecological restoration, conservation planning, and regenerative design. Erica had studied psychology in college, and was intrigued by its potential to enhance and inform environmental work.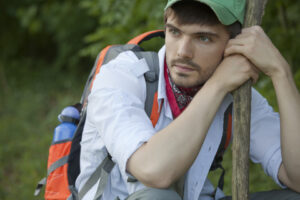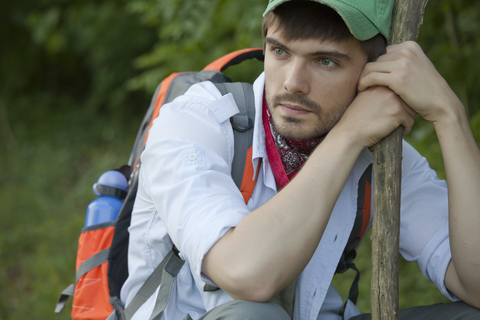 If you have ever struggled with your own feelings of loss, frustration, anger, or despair over the havoc we humans have wreaked on the biosphere, or if you have ever tried to change public behavior to benefit the environment, you'll want to read this issue.
As we work to restore ecosystems, conserve biodiversity, and regenerate human connections to the landscape, we know that whole systems solutions require interdisciplinary approaches. But are we including the discipline of psychology? We ought to. Not only can psychologists help us become more resilient to environmental doom and gloom so we can continue to work for a better planet; they bring unparalleled insight into the main cause of environmental degradation–human behavior.
What are the psychological barriers to pro-environmental behavior?  Can people actually be motivated to act altruistically? And why is it that only one-third of the public even talks about climate change? To explore these and other questions, we turn to three psychologists whose work directly applies to the environment.
Susie Burke, senior psychologist with the Australian Psychological Society, shares insight into the biases that affect everyday decisions and behavior. She has spoken about the connections between mental health and climate change before the Australian Parliament and as part of Al Gore's Climate Reality Project. Conservation psychologist, architect, and educator John Fraser was not only researched attitudes and behaviors related to the environment, but applied that research to projects through his non-profit think tank, NewKnowledge. He strongly encourages us to frame a positive narrative around environmental issues. Susan Clayton, who helped craft the American Psychological Association's report on Psychology and Global Climate Change, is a conservation psychologist and Wooster College professor of psychology and environmental studies. Intent on informing efforts to enhance public engagement in conservation, she spends a great deal of her time at zoos, studying the ways in which people connect with nature.
It's tempting to think that we understand human behavior, because, well…we are human. In her piece, Psychology & Environmental Work: Time to Test the Waters, Erica Robak tells us why it's best to resist that temptation and instead turn to psychology to inform our efforts to promote behavior that benefits the biosphere.
As we learn from our psychology experts, it turns out it is important to our own well-being that we express the negative feelings we sometimes experience in our line of work. So in addition to providing resources on this topic and the latest news from Biohabitats, we also share some feelings. With only a  little bit of arm twisting, a few Biohabitats team members got in front of the camera and expressed their feelings of fear, sadness, and ultimately, hope.
May this encourage you to do the same with your friends, family, and colleagues, and may your hope soar as we continue to work for a better planet in the coming year. Happy Winter Solstice!